Since the dawn of the computer age, we have been making software for all sorts of purposes. And so have been growing our appetite for better and more functional and complete software. Some of us and some companies eventually fulfilled that hunger and are still performing that but for a price. So, many of us have actually bought this paid software. But most of these software suites were priced sky-high for the everyday folks. Hence the advent of piracy and torrenting. The list consists of the five best windows 10 apps for 2019.
Eventually, though, some genius marketing folk came up with an even more sinister idea of – Subscriptions. And though subscriptions cost a fraction of the total price, many of us have taken the view that good software should be free too seriously. As such, piracy is very rampant, even with subscriptions. That is why the open-source community exists, and that is the very reason many folks decided to make various alternatives to various software.
In this post, I'll be talking about such free software and apps that are not too feature lite and are actually excellent at what they do.
VPN: TouchVPN for Windows 10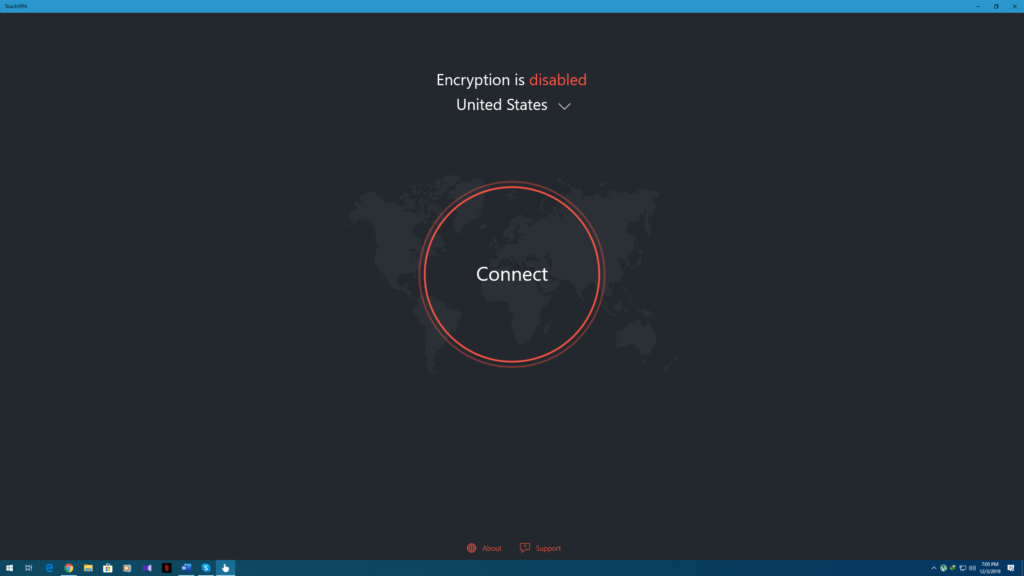 When Windows 10 launched, the store lacked any kind of quality VPN, and free good quality VPN was out of the question. That has changed though over the years, and now we have TouchVPN. It is my opinion that this is the very best Free VPN app available in Microsoft Store. What makes it more relaxed than other free VPNs is that it is actually genuinely unlimited in terms of data usage. And while there is a 'Pro' version to speak off, most of the servers in most countries are actually free to use. It looks like we might have just found the perfect VPN after all!
Alternate: Hotspot Shield Free VPN
Audio/Video Playback: KMPlayer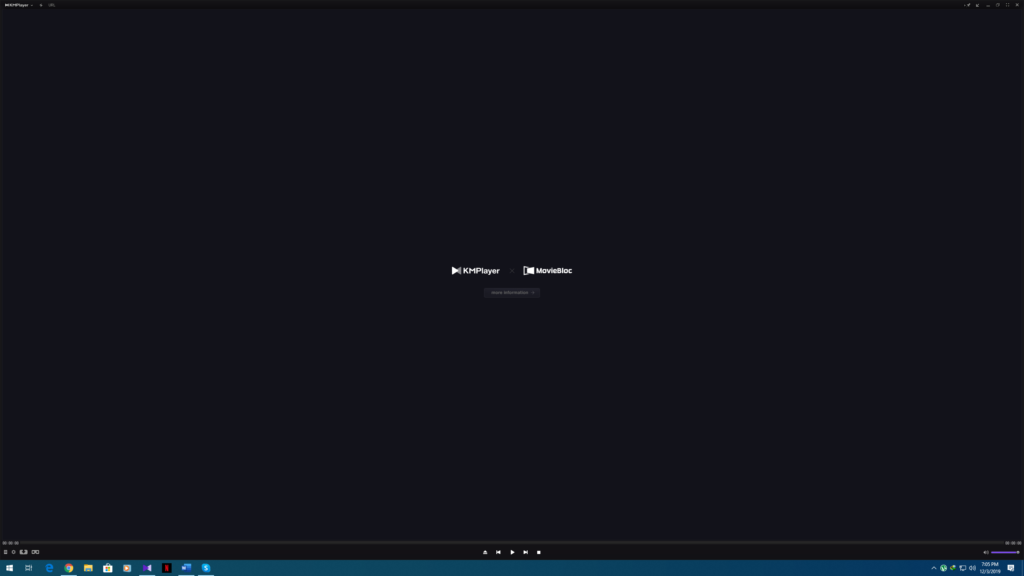 Yes, I know what most you will be thinking by now. But no, I am not mad for recommending KMPlayer instead of the usual VLC pill. KMPlayer is much better than VLC when it comes to fine-tuning playback control and settings. Also, KMP does a much better job of preserving audio and video quality with better renderer options. But the best aspect that differentiates KMP from the rest of the pack is shortcuts. No other media player on the market boasts of so many 'shortcuts' to such trivial functions. 
Alternate: VLC
Disk Manager: AOMEI Partition Assistant (Standard Edition)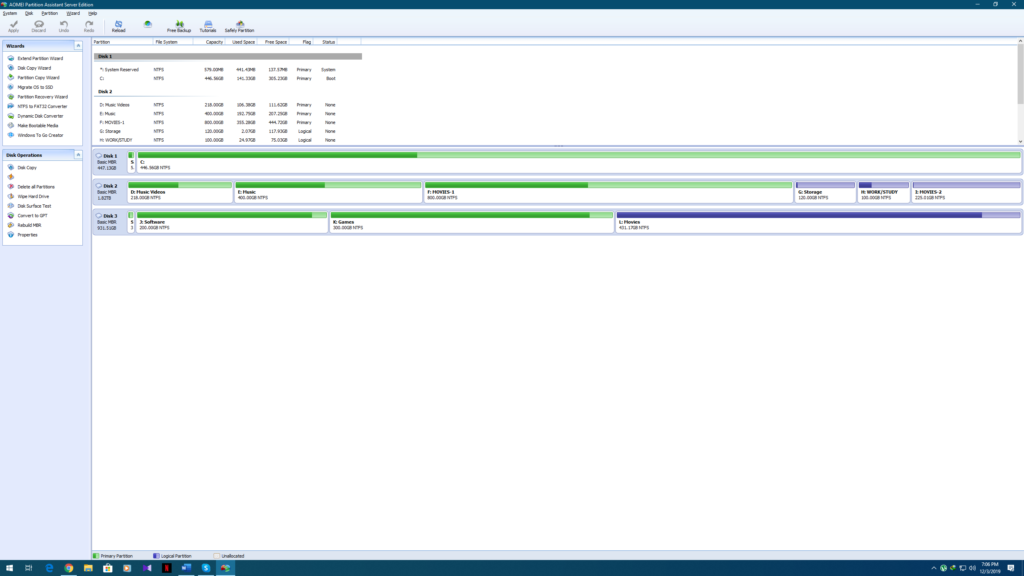 There are many partition manager software on the market currently. Out of them, I would recommend AOMEI Partition Assistant Standard Edition. Since, out of all the Freemium Disk Managers, this one is the least feature lite in its free version avatar. Along with covering all the basics of a disk manager, it also includes a partition recovery wizard and an NTFS to FAT32 converter. 
Alternate: MiniTool Partition Wizard Free Edition
Notes: OneNote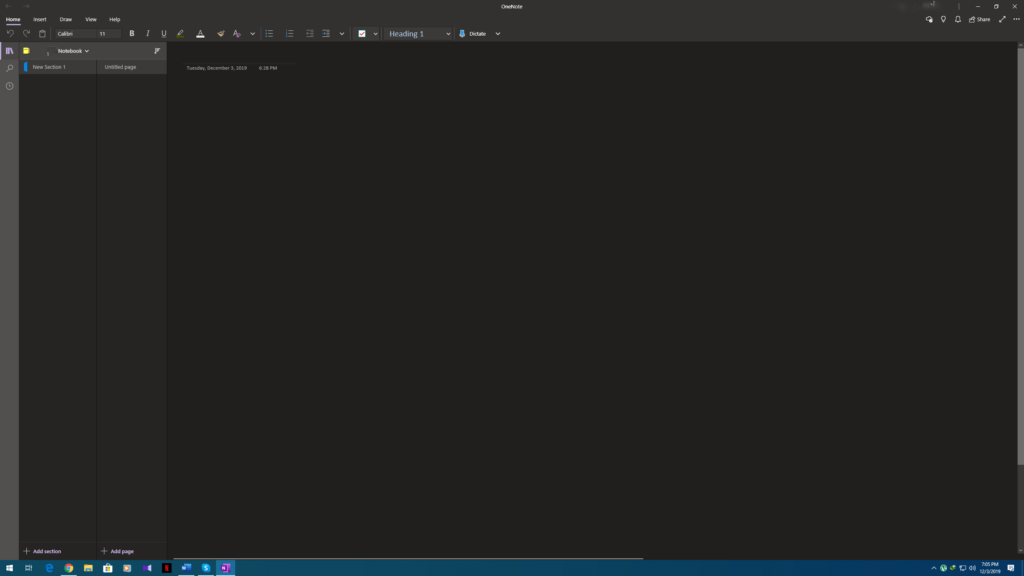 Microsoft is still the king of office productivity apps, and OneNote is no exception. OneNote was initially available with the Office software suite, but later on available as a standalone free app from the Microsoft Store. In addition to typing, writing, and drawing functions, it also supports digital pens. It also offers search for handwritten notes, which is a very niche feature that no other free 'notes' app can boast off. 
Alternate: Evernote
System Cleaner: CCleaner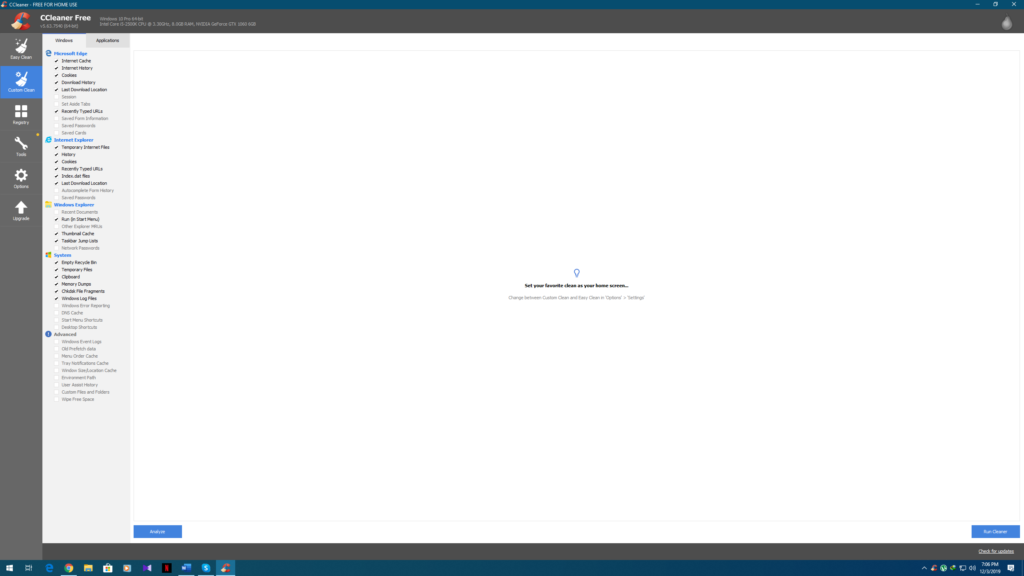 People with varying levels of expertise use various methods to clean their drives. But it doesn't hurt if there's a software that makes it that much faster and more comfortable by giving you all the tools and options in a single place. CCleaner does precisely that, offering various options for either selective or batch cleaning. 
Alternate: Advanced System Optimizer
Do share your thoughts regarding the post on the five best windows 10 apps in the comments section below. If you liked the content, please show your support by visiting and Following us on our Facebook and Twitter accounts.