Apple unveiled the all-new 16-inch MacBook Pro at an event in Cupertino, California, on November 13. The company claims that this is "the world's best pro notebook," which at this point is debatable at the very least. But, in Apple's defense, it is definitely the best portable solution that the company has to offer at this time. The Cupertino-based tech giant says that the notebook is designed for developers, photographers, filmmakers, music producers, and anyone else who relies on a Mac.
The All-new MacBook Pro comes with a new 16-inch Retina Display, the latest 8-core processors, up to 64GB of DDR4 memory, next-gen graphics with up to 8GB of VRAM, and a new custom cooling solution.
Apple's senior director of Mac & iPad Product Marketing, Tom Boger says –
"Our pro customers tell us they want their next MacBook Pro to have a larger display, blazing-fast performance, the biggest battery possible, the best keyboard ever on a notebook, awesome speakers, and massive amounts of storage, and the 16-inch MacBook Pro deliver all of that and more."
He further goes on to say –
"With its brilliant 16-inch Retina display, 8-core processors, next-gen pro graphics, even better thermal design, new Magic Keyboard, six-speaker sound system, 100Wh battery, up to 8TB of storage, and 64GB of fast memory the 16-inch MacBook Pro is the world's best pro notebook."
Features & Specifications | 16-inch MacBook Pro
Largest Display on a MacBook Ever
The MacBook Pro features a 16-inch display, which is the largest ever display to be ever put on a MacBook, ever. It boasts a resolution of 3072 x 1920, which equates to around 226ppi along with 500 nits of peak brightness. According to Apple, each and every display is individually calibrated at the factory for accurate gamma, white point, and primary colors.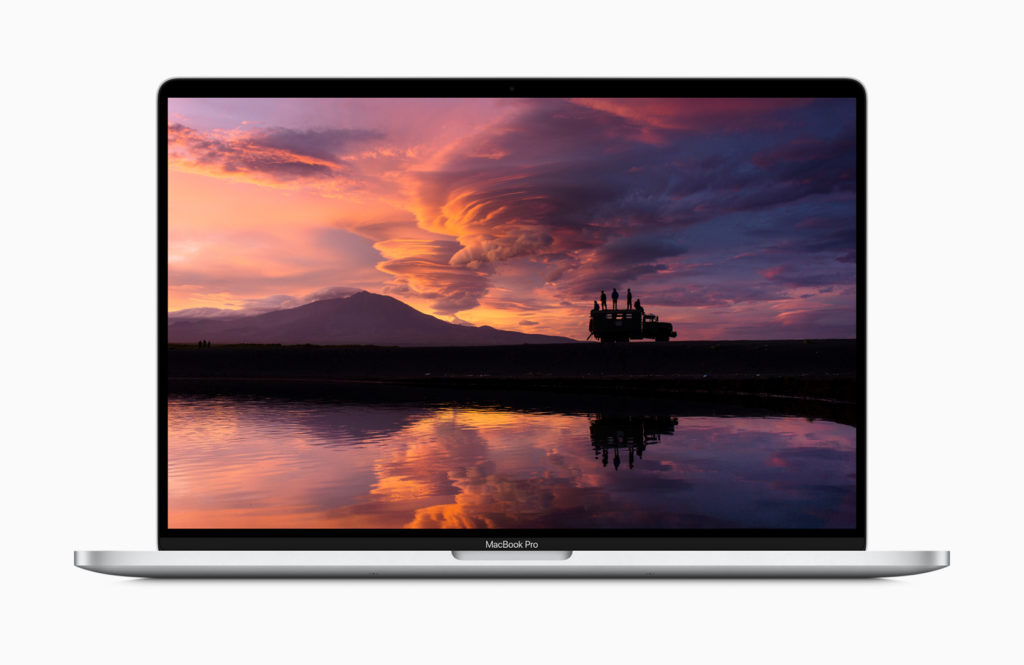 New Magic Keyboard
The new 16-inch MacBook Pro comes with the new Magic Keyboard. The keyboard features a refined scissor mechanism. This mechanism now delivers 1mm of key travel and a more stable feel, as well as rubber domes that store more potential energy for a responsive keystroke. This new keyboard also features a physical Escape Key and an inverted-"T" arrangement for the arrow keys, along with Touch Bar and Touch ID.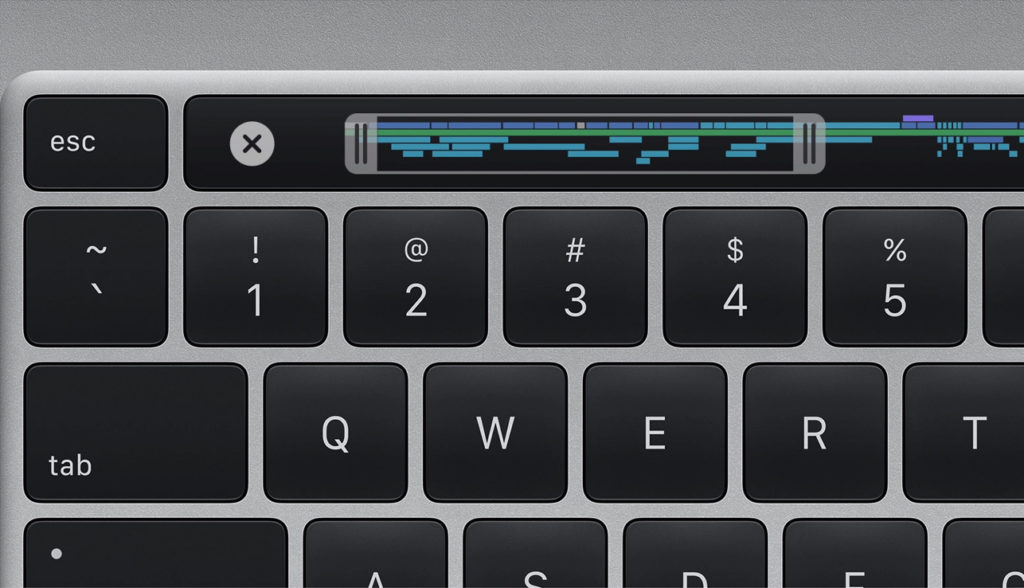 New Advanced Thermal Design
The 16-inch MacBook Pro uses a new thermal design that enables the MacBook to run without throttling for sustained periods. This is achieved by having a 35 percent larger heat sink with larger intake fans and vents. This results in 28 percent more ventilation and more heat dissipation. According to the manufacturer, the new MacBook Pro design will accommodate up to 12 more watts of power usage than the previous model during heavy workload.
Performance
The 16-inch MacBook Pro comes with Intel's 6 and 8 core 9th generation processors that can Turbo up to 5.0Ghz. Apple claims that the new MacBook Pro is 2.1x quicker than the Quad-core 15-inch models. Along with the high-performance Processor, the system has up to 64 GB of powerful 2666MHz DDR4 RAM and up to 8 TB of SSD space with a sequential read speed of up to 3.2GB/s.
The laptop features AMD's Radeon Pro 5000M series graphics paired with 8GB of GDDR6 VRAM. As such, Pro users should be able to perform GPU- intensive tasks faster. The standard configuration of the 16-inch MacBook Pro is 2.1x quicker than the previous 15-inch MacBook Pro's standard configuration. Those opting for the highest variant will see up to 80% performance gains.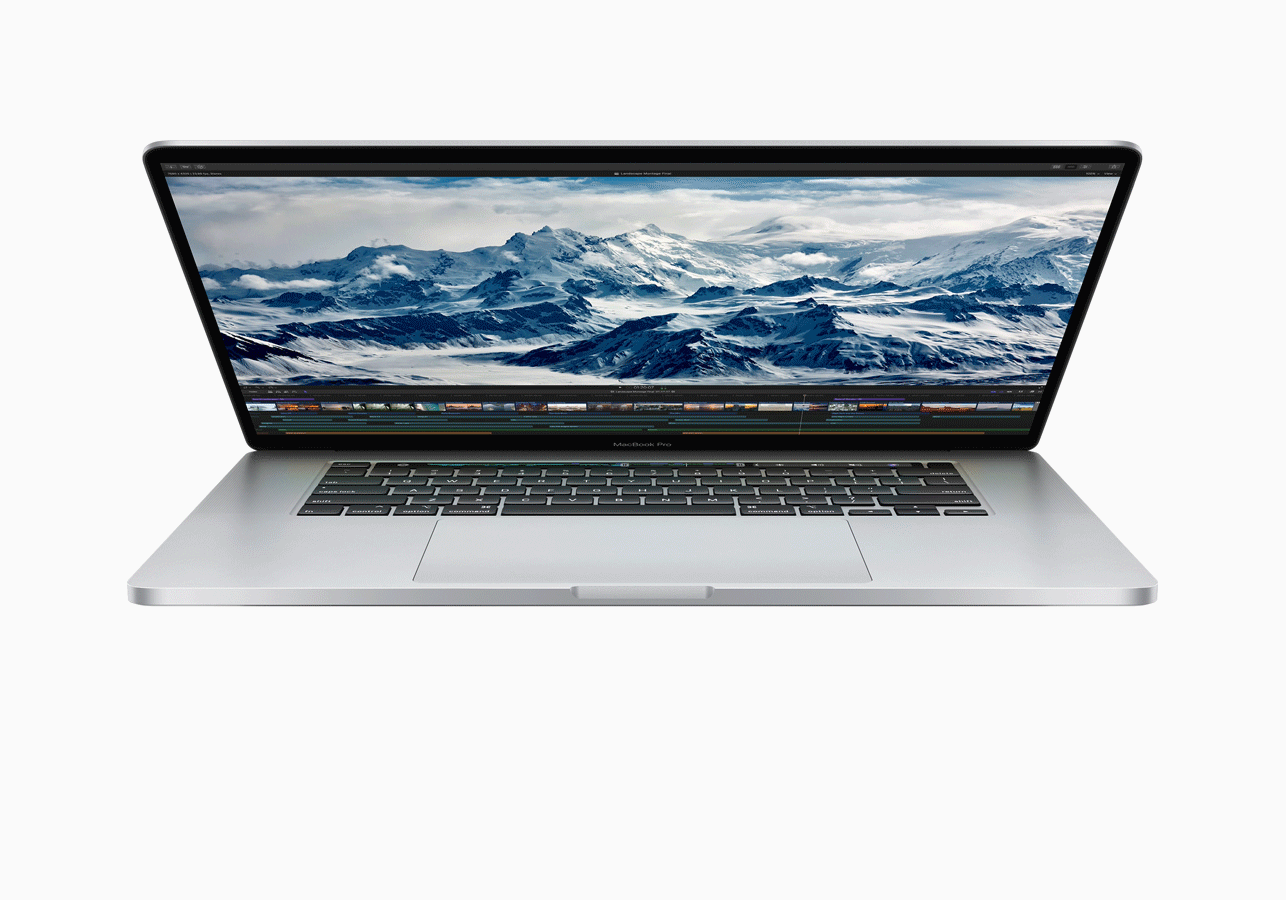 Now, to power through all this performance, the MacBook Pro has a 100Wh Li-Po battery. It is the largest ever battery to be put in a MacBook without breaking the FAA limit of 100Wh.
New Hi-Fi Audio Experience
The MacBook Pro features an entirely new set of 6 speakers to deliver higher fidelity audio experience on-the-go. Of the 6, two are Force-cancelling woofers that use opposed drivers to filter out unwanted vibrations. The notebook also features a high-performance mic array that delivers 40% hiss reduction and improved S/N ratio.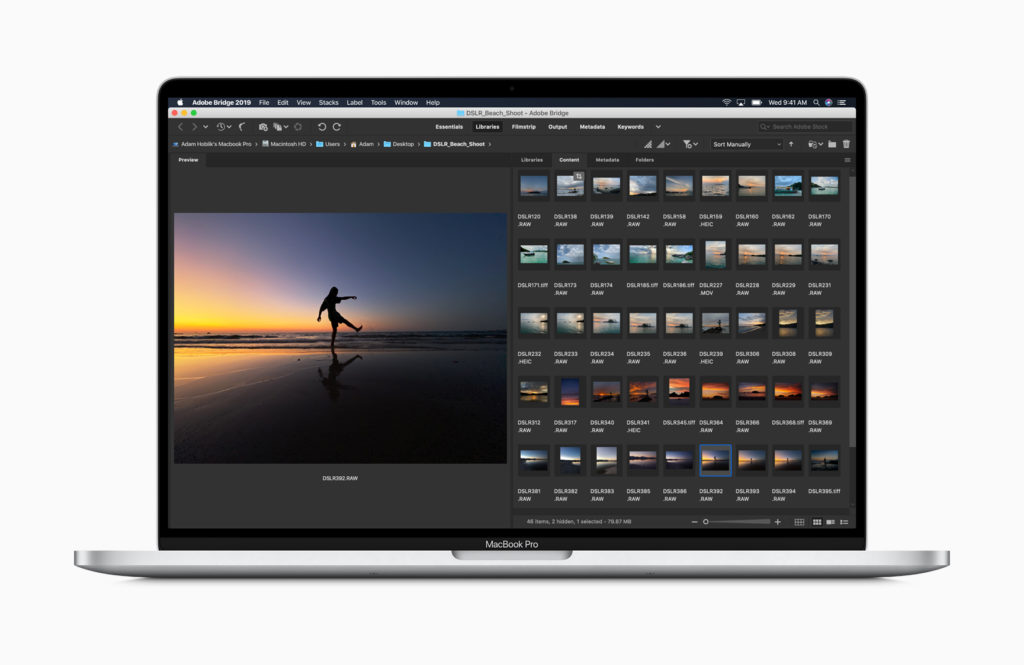 Connectivity
4 x Thunderbolt 3 USB Type-C 3.1 ports
1 x Display Port
1 x 3.5mm Audio Jack
Bluetooth 5.0
Wi-Fi 5 (802.11 a/b/g/n/ac)
720p Facetime Camera
Price & Colors
The laptop weighs in at 2kgs. (4.4lbs.) and is 16.2mm (0.63-inch) thick and will be available in Silver and Space Gray colors.
The new 16-inch MacBook Pro starts at $2,399 for the base model and will be on sale in the US from this week. The base model of the laptop features – 6-core Intel Core i7@2.6Ghz | 16GB DDR4 RAM @ 2666Mhz | AMD Radeon Pro 5300M GPU | 512GB SSD.
Do share your thoughts regarding the post in the comments section below. If you liked the content, please show your support by visiting and Following us on our Facebook and Twitter accounts.