On the 27th of October, Xiaomi officially unveiled a poster to tease the launch of the upcoming Mi CC9 Pro. Moreover, earlier today, the company finally admitted that the Mi CC9 Pro would indeed launch on the 5th of November.
The company also shared a post on Weibo, that further confirmed the launch of the Mi CC9 Pro with a Penta-Camera setup. And, it will indeed feature a 108MP camera sensor from Samsung. The post also says that the launch is happening at 2 PM.
Further Details on the Camera | Mi CC9 Pro
Now, the next bit was known for a while from all the leak that occurred. Samsung and Xiaomi have been co-developing a 108-megapixel camera sensor. So it is quite natural for Xiaomi to feature this particular sensor first.
Also previously, we have seen 48MP and 64MP camera samples, which drastically improved the amount of image detail. And to demonstrate the capability of the 108MP sensor, Xiaomi shared a sample image from the CC9 Pro.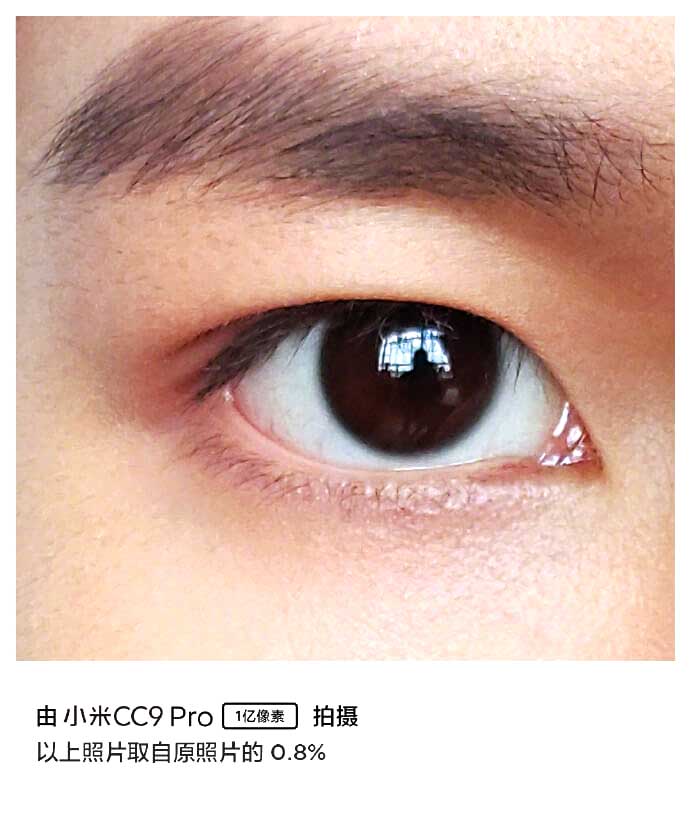 Although the image sample shared wasn't precise, to say the least. However, the company decided to crop a portion of the initial sample to just 0.8% of the original. But it was immediately evident from just this sample that the image retains an extraordinary amount of detail even when cropped. The company further states that it intentionally cropped out only 0.8% of the image to focus on the eye. So, upon closer inspection, we can see the reflection in the eye of the person taking the picture and a window behind the person.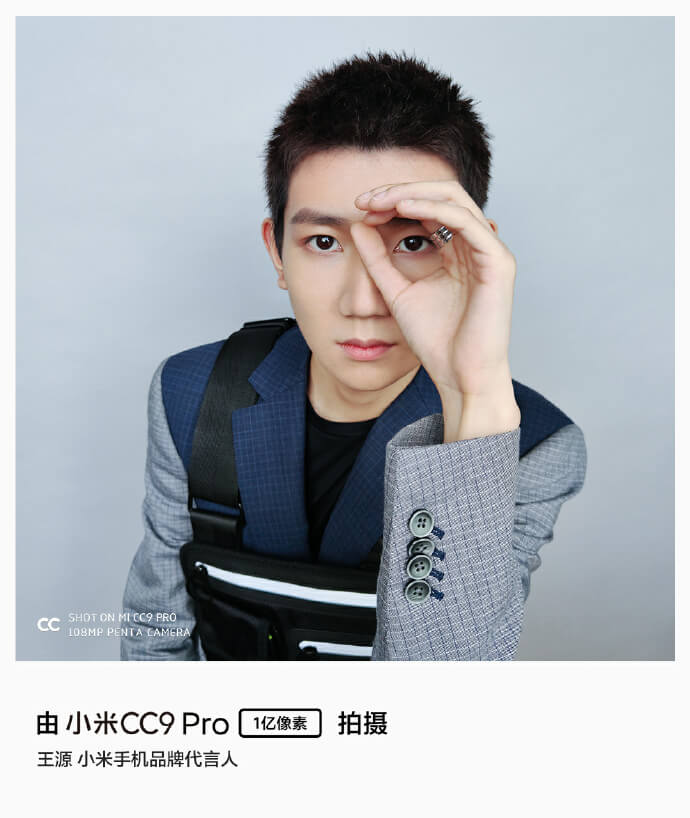 Later, when Xiaomi revealed the full-sized sample, the details were astounding. Also, the teaser poster revealed that the Mi CC9 Pro has three main cameras along with two supporting sensors. All the cameras are vertically setup, plus it features 5x Optical Zoom and two dual-tone flashes. And since there are five cameras, we tried guessing what each one is for, and we ended up guessing – Primary, Ultra-wide, Telephoto, Macro, and a 3D depth sensor. 
Since the company has revealed no other specifications as of now, the details are only speculative. Let's hope further details emerge within the next few days as the launch date is not afar.
Do share your thoughts regarding the post in the comments section below. If you liked the content, please show your support by visiting and Following us on our Facebook and Twitter accounts.