On October 30, at the Samsung Developer Conference, Samsung announced two premium laptops. These laptops will be offering ultra-portable and ultra-powerful computing experiences. So, the laptops are – The Galaxy Book Ion and The Galaxy Book Flex.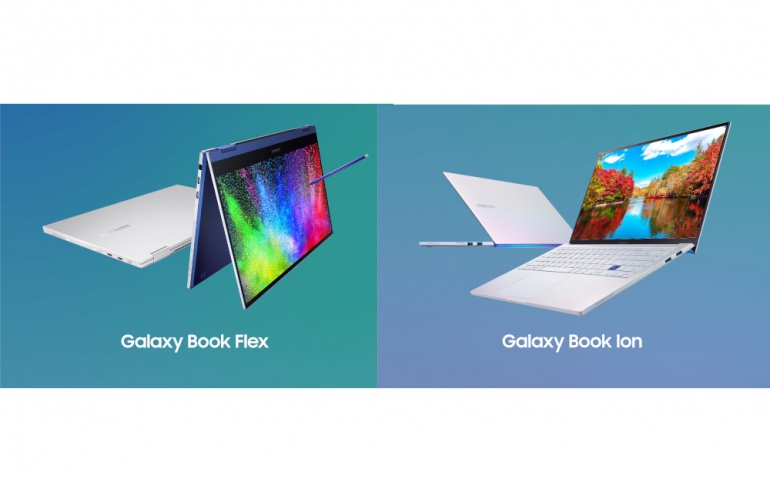 The laptops house the world's first QLED display and offer a vivid, true-to-life viewing experience. These also feature an Outdoor Mode, thanks to a 600-nit display that ensures clarity even under bright sunlight. Moreover, both the devices make it easy to go cordless courtesy of the long-lasting batteries and power-conserving displays.
Samsung also built-in a Qi-Wireless Charging and Wireless Powershare feature into the laptop's touchpad. As such, you'll be able to recharge any Qi-compatible smartphones, Galaxy Buds, or Wearables on the laptop's touchpad.
As part of the Project Athena innovation program, the laptops have been Co-engineered with Intel. And both the laptops have passed rigorous testing to meet the program's goals for advanced computing experiences and specifications. Thereby, extreme responsiveness, highly efficient battery life, and instant actions are made possible. Both the devices also boast Intel's 10th Gen. Lakefield Processors, and Intel's Wi-Fi 6 along with Thunderbolt 3.
Now, let's take a more detailed look at these devices.
Galaxy Book Flex | The Premium 2-in-1
The Galaxy Book Flex is a 2-in-1 foldable laptop that flips 360 degrees on its hinges, whereas the Galaxy Book Ion is a traditional laptop. The specifications for the variants are as follows.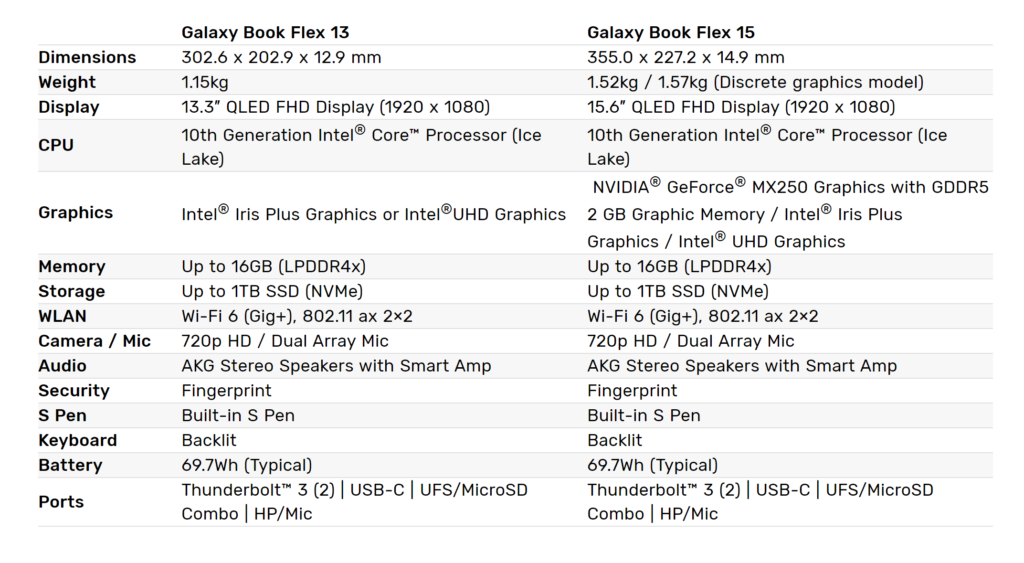 Galaxy Ion | A More Traditional Premium UltraBook
The Galaxy Book Ion is a more traditional premium ultrabook made of lightweight magnesium. It prioritizes portability so much that it measures in at less than a kilogram. The specifications are as follows.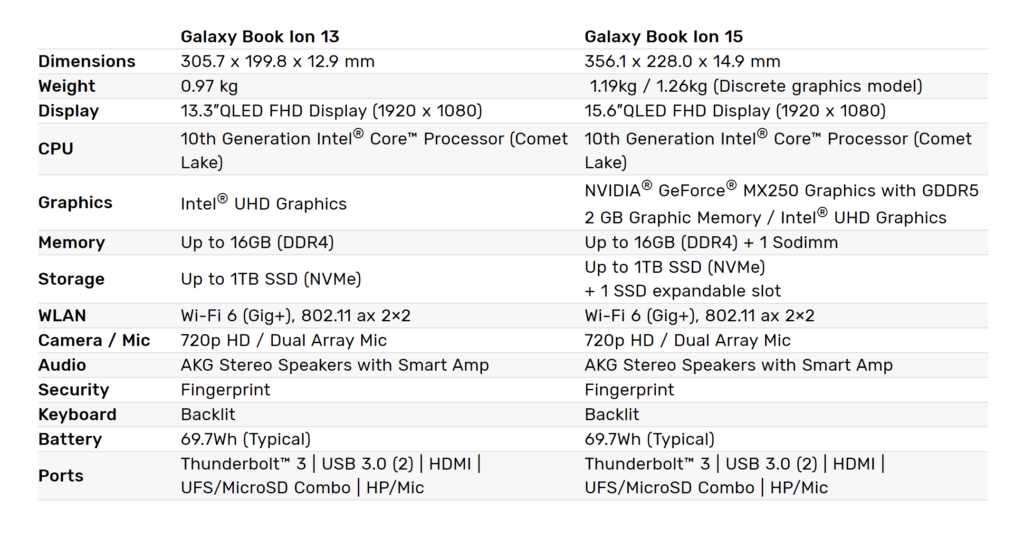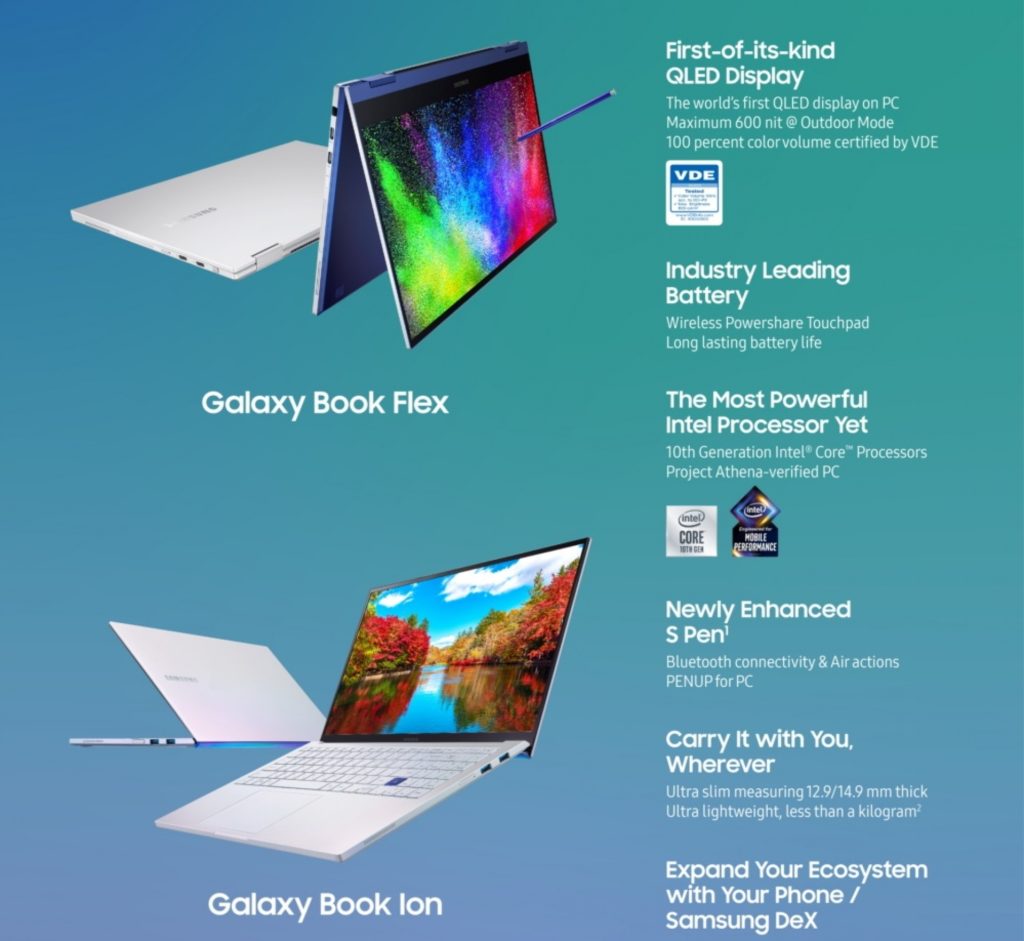 Do share your thoughts regarding the post in the comments section below. If you liked the content, please show your support by visiting and Following us on our Facebook and Twitter accounts.