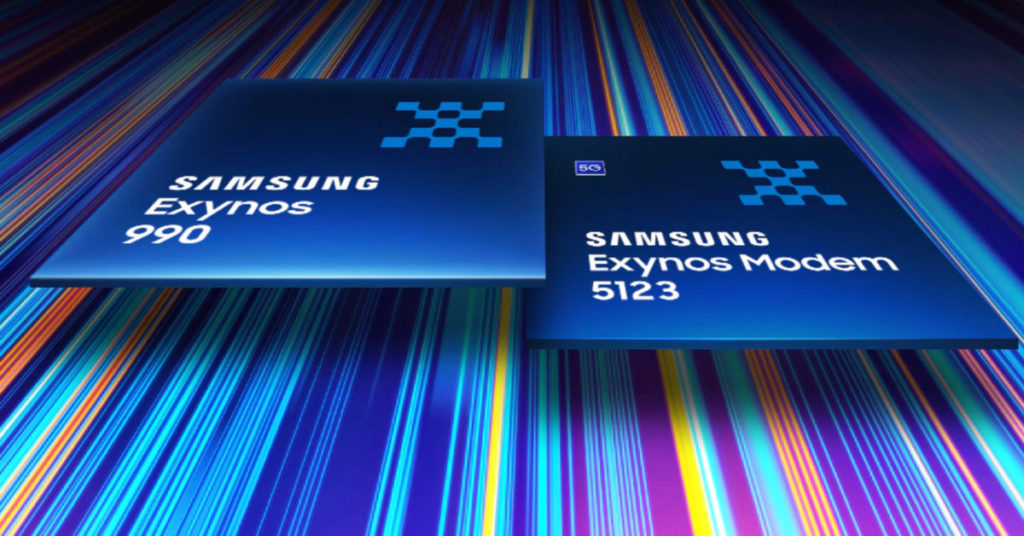 Samsung unveiled the Exynos 990 SoC at Samsung Tech Day 2019. This chipset is to power some of the upcoming flagship smartphones from Samsung. One very likely contender is the Galaxy S11 series. The Exynos 990 is fabricated on the 7nm EUV process and comes with a next-gen 5G Modem. That 5G modem is the Exynos 5123.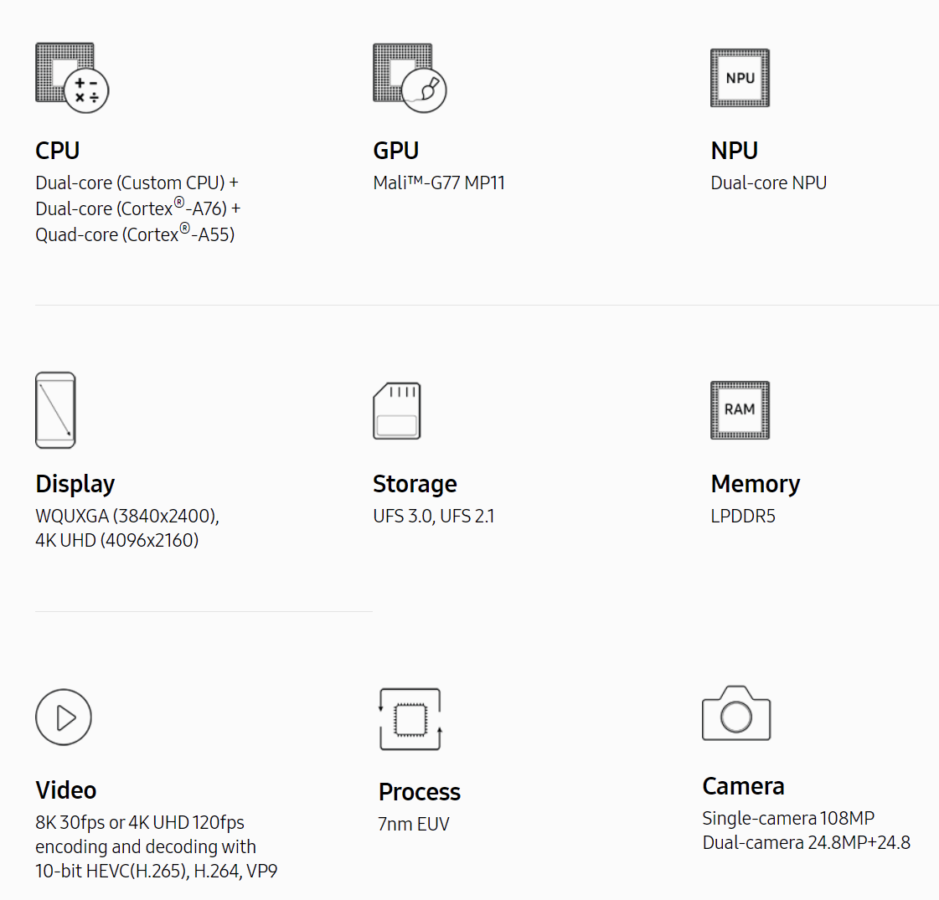 However, the company hasn't come out with the exact specifications of the new Exynos 990 SoC. But it has revealed that the new chipset is based on a tri-cluster CPU architecture. The tri-cluster consists of – two powerful custom cores, two high-performance Cortex-A76 cores, and four power-efficient Cortex-A55 cores. Also, Samsung claims a boost in CPU performance of ~20% with this.
Now coming to the GPU, Exynos 990 comes equipped with ARM's Mali-G77 GPU based on the new Valhall architecture. The company has claimed a 20% boost in graphical performance or power efficiency compared to its predecessor. The Chipset also has support for 120Hz refresh rates. So, you may finally see the upcoming flagship with refresh rates higher than 60Hz.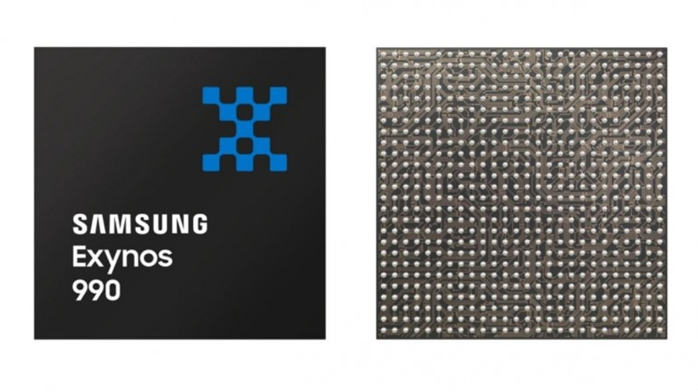 NPU & 5G | Samsung Exynos 990
As anticipated, the Exynos 990 chipset also comes with a dual-core Neural Processing Unit. And combining that with an enhanced DSP allows the processor to perform more than 10 trillion operations per second. The chipset also features the Exynos Modem 5123, which is also fabricated in a 7nm EUV process. In fact, Samsung claims that this new modem supports networks from 5G sub 6Ghz and mmWave to 2G GSM/CDMA.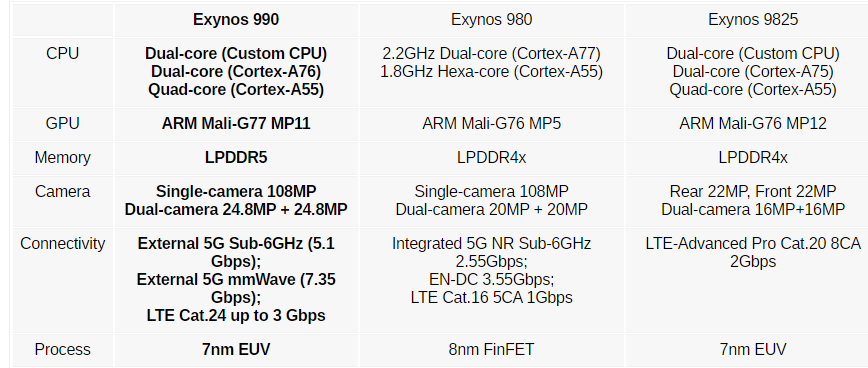 We will likely see the Exynos 990 SoC power the Galaxy S11 early next year. Samsung has also affirmed that the new chipset and 5G modem is going for mass production by the end of 2019.
Inyup Kang, President of System LSI Business at Samsung Electronics, states – "Samsung's Exynos 990 and Exynos Modem 5123 are perfectly adapted for high-volume 5G and AI applications. They are designed to help the world's most ambitious businesses, large and small, achieve their goals at new bringing new capabilities to their markets".
Do share your thoughts regarding the post in the comments section below. If you liked the content, please show your support by visiting and Following us on our Facebook and Twitter accounts.