Huawei is working on a tablet with a punch-hole screen, as we have heard from a reliable source. This might be the first time where the punch-hole model is being used on a tablet. The punch-hole will naturally house the selfie camera as it does on smartphones. The source also said that the tablet is internally referred to as' Marx. But, we can safely say that it will not be the device's marketing name. Huawei Marx will support the company's smart magnetic keyboard and M-Pen stylus. This indicates that Marx is possibly the successor to MediaPad M6 and can be renamed Huawei MediaPad M7.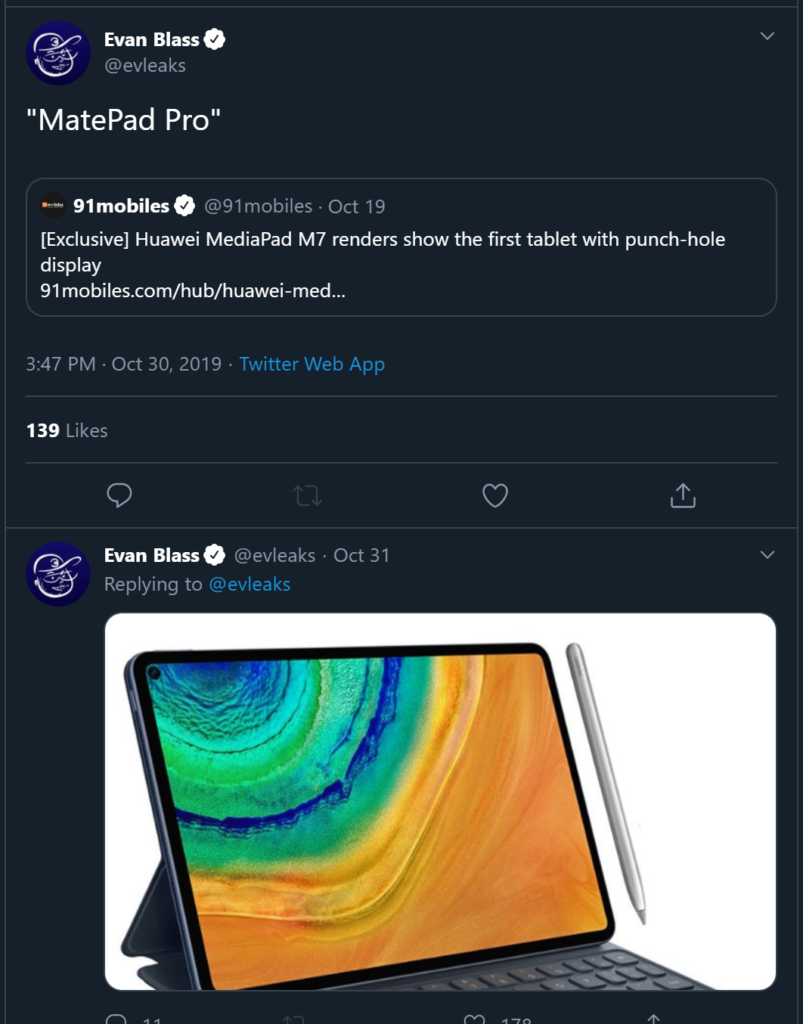 Further details on the Huawei MediaPad M7
The Huawei MediaPad M7 shows that Huawei has successfully slimmed the bezels around the screen & removed the fingerprint sensor. This suggests that an in-display fingerprint sensor might be used on the tablet. At the back, there's the pill-shaped camera module that will house the dual sensors and an LED light. Also, the camera module will protrude from the back, just like the MediaPad M6 10.8. Finally, at the bottom, we can see that the MediaPad M7 will feature a USB Type-C port, which will be surrounded by speaker grilles on either side. Further, since the magnetic keyboard is present in renderings, we can conclude that contact points for the keyboard will be at the same as its predecessor.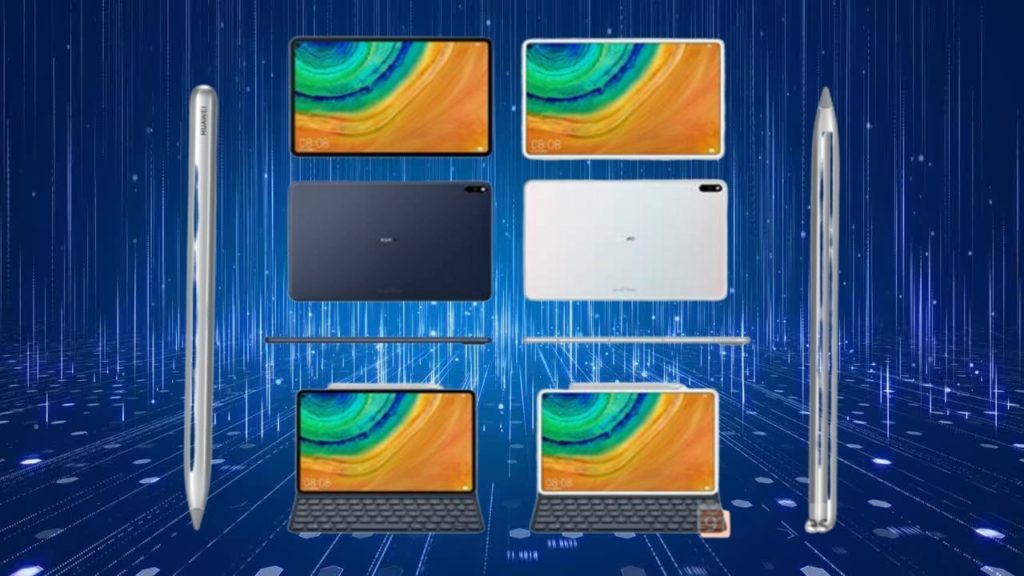 Color Options & M-Pen
Color options will include Black & White. However, the future of the 3.5 mm audio jack on the MediaPad M7 is unclear since it isn't present at the bottom. Although the 3.5 mm headphone jack on the MediaPad M6 was located at the left corner, making it somewhat bit difficult to spot the 3.5 mm audio jack. It is also not clear if the upcoming tablet's M-Pen will be stored in a silo inside the body or placed in a ridge on the body, such as the Samsung Tab S6 S-Pen. The latter appears to be the more relevant case. Moreover, the next generation M-Pen in the render has a grooved design. That could allow it to hold onto the tablet via magnetic design and to charge wirelessly as well.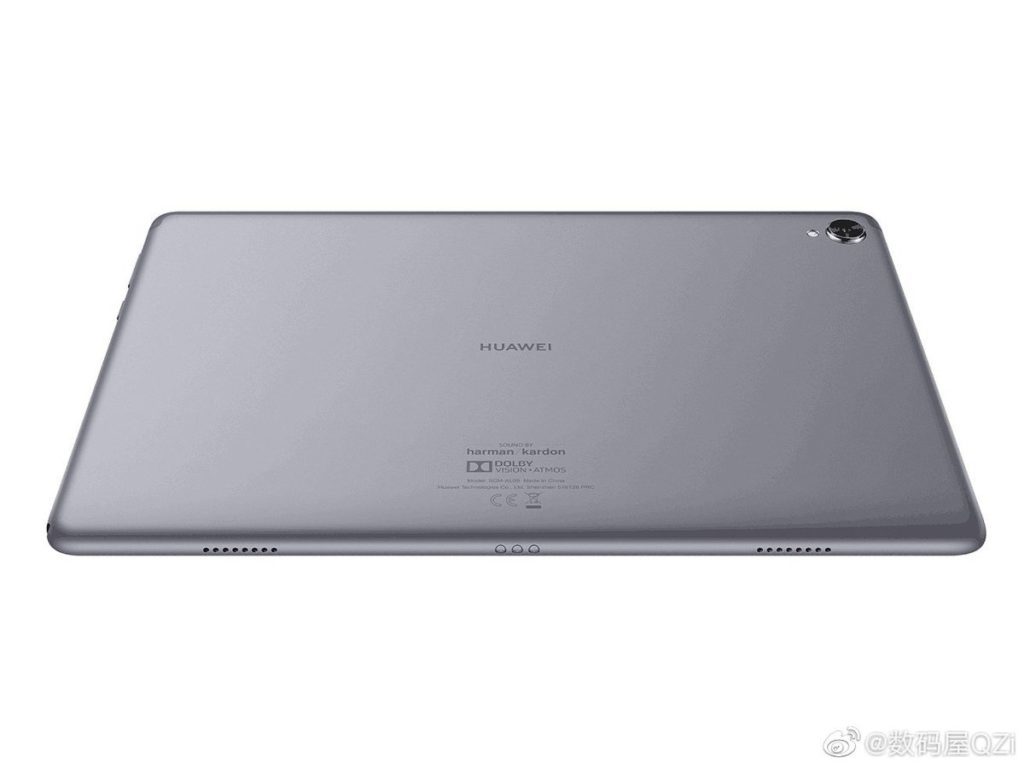 Although we have most of the design details of the forthcoming Huawei MediaPad M7, information on its specifications and timeframe for release is scarce. Nonetheless, we can expect to have flagship features. That includes the Kirin 990 SoC, 8 GB of RAM, and up to 256 GB of memory, with a huge battery. It may be launched early next year, given that the MediaPad M6 is only 4 months old at this point.
Do share your thoughts regarding the post in the comments section below. If you liked the content, please show your support by visiting and Following us on our Facebook and Twitter accounts.