Samsung announced the expansion of its ruggedized business tablet family with the introduction of the Galaxy Tab Active Pro. The new tablet builds upon the success of the Tab Active2. Moreover, the Galaxy Tab Active Pro is for those who conduct business in severe environments or beyond the office walls. That includes the field, on the road, or in extreme weather. The new device was displayed yesterday at Samsung Developer Conference 2019, held at San Jose, CA.
The Samsung Galaxy Tab Active Pro targets professionals in industries, such as – manufacturing, transportation, and public safety. Thereby enabling these professionals to have easy access to key-applications for the address of real-world problems – both on-site and off-site. The design also puts high-durability front and center with the military standard certification (MIL-STD-810G) and IP68 certification. All these certifications mean that the device is water and dust resistant. And can also withstand excessive pressure, temperatures, vibrations, and drops.
In fact, Samsung has gone as far as the inclusion of an IP68 certified S-Pen that can be used on a wet display for maintaining productivity even in poor weather. Moreover, the tablet also enables touchscreen interaction while wearing work gloves for greater flexibility.
Other sets of features to keep the productivity going for the business user are – a 10.1″ display, and a replaceable fast-charging battery that can power the device for up to 15hrs. And since the back panel is removable, a fully-charged battery can easily swap into place with an empty one while working.
Galaxy Tab Active Pro | Features
Samsung DeX5
Samsung DeX5 is now available on Samsung's flagship ruggedized tablet model. Having DeX will allow businesses to be more productive outside the office and in adverse environments. What DeX does is, it creates a PC-like experience on the tablet. That facilitates the tablet to be used in two ways: Dual Mode for Large monitor connectivity, and Standalone Mode, which uses a keyboard to turn the tablet into a PC.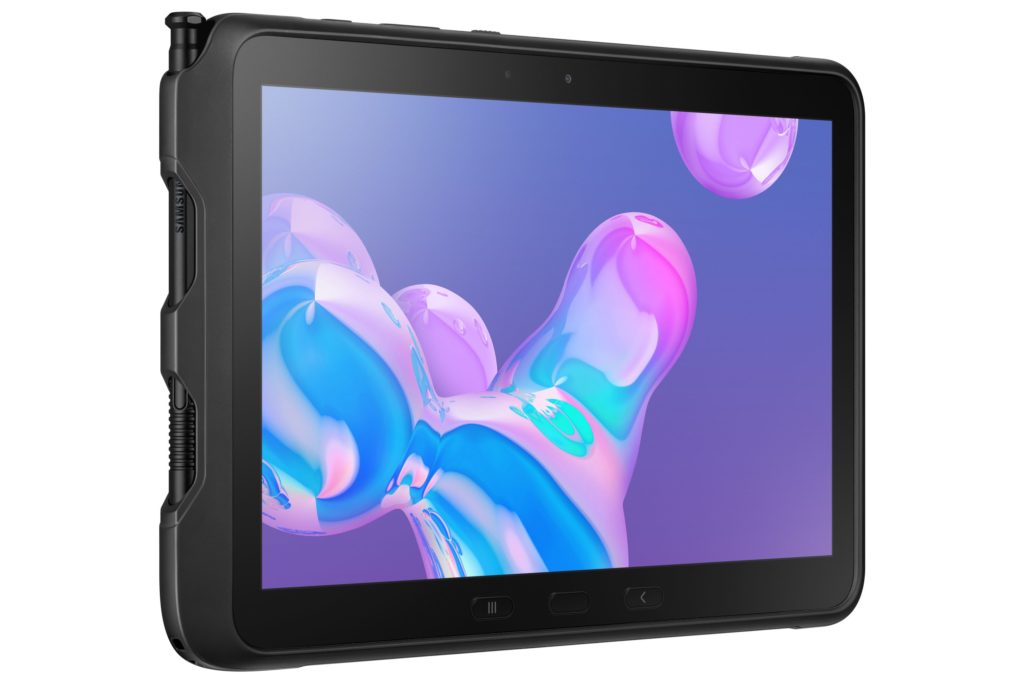 3rd Party Accessory Attachment
Some of the convenience for workflow capability comes with the ability to attach third-party accessories with the included POGO pins. Also, there's a programmable button that facilitates faster access to applications needed on the job.
Additional features include:
LTE & Wi-Fi Connectivity;
High-Resolution Camera;
mPOS Ready;
Google AR Core.
Specifications
Do share your thoughts regarding the post in the comments section below. If you liked the content, please show your support by visiting and Following us on our Facebook and Twitter accounts.