Microsoft is changing the icon for its Chrome-based Edge browser. Initially, the software giant introduced the Edge symbol almost four years ago. And thus, it's only fair to say it was a logo that clung to the history of Internet Explorer. Microsoft's new logo was shown as part of a new surf mini-game hidden inside the current Canary versions of Edge. It looks like a wave, which has a Fluent Design style comparable to the current Office icons of the company.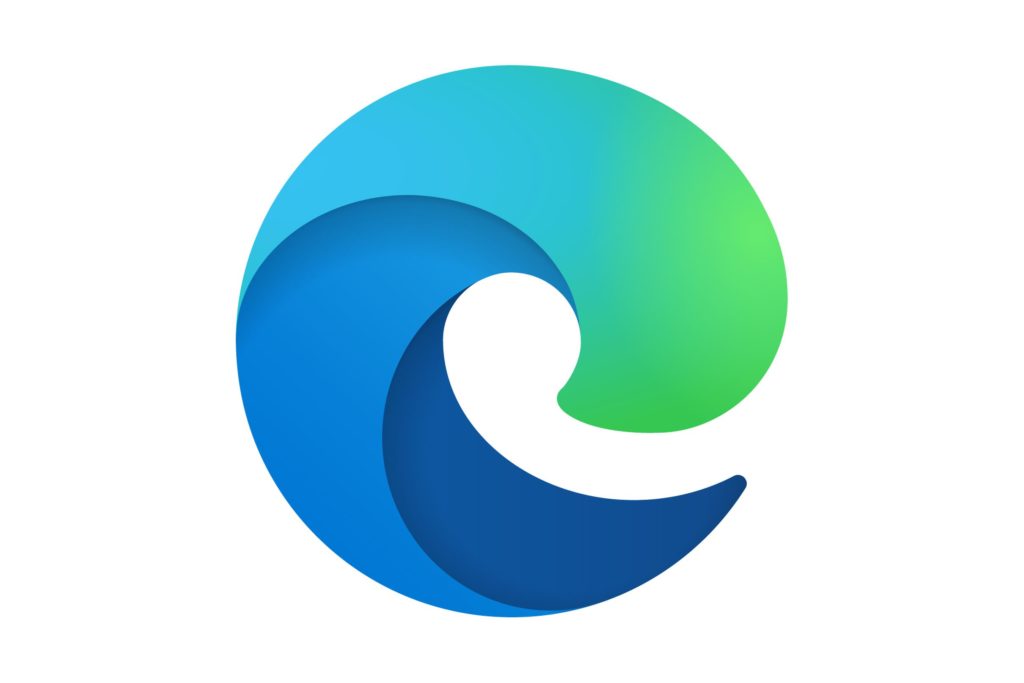 The icon still spells out the letter e. But it no longer looks like Internet Explorer and is therefore much more modern. Microsoft is breaking tradition here by shifting to the Chromium version of Edge. Also, it'll be interesting to learn why this particular design was chosen by the company.
More on the New Logo | Microsoft Edge
The Edge icon first showed up in an elaborate Easter Egg Hunt, where Microsoft employees posted cryptic clues to a series of puzzles and pictures. Puzzle solvers even had to render the Edge icon as a 3D object, thanks to the Obj model code hidden in the image. That led to a series of keywords found in seven clues. Which were then to be loaded into the JavaScript functionality on Microsoft's Edge Insider website. This reveals which words need to be taken from the video for the final instructions. This finally lets you discover the secret surfing game (edge://surf/) and the new logo when you're done.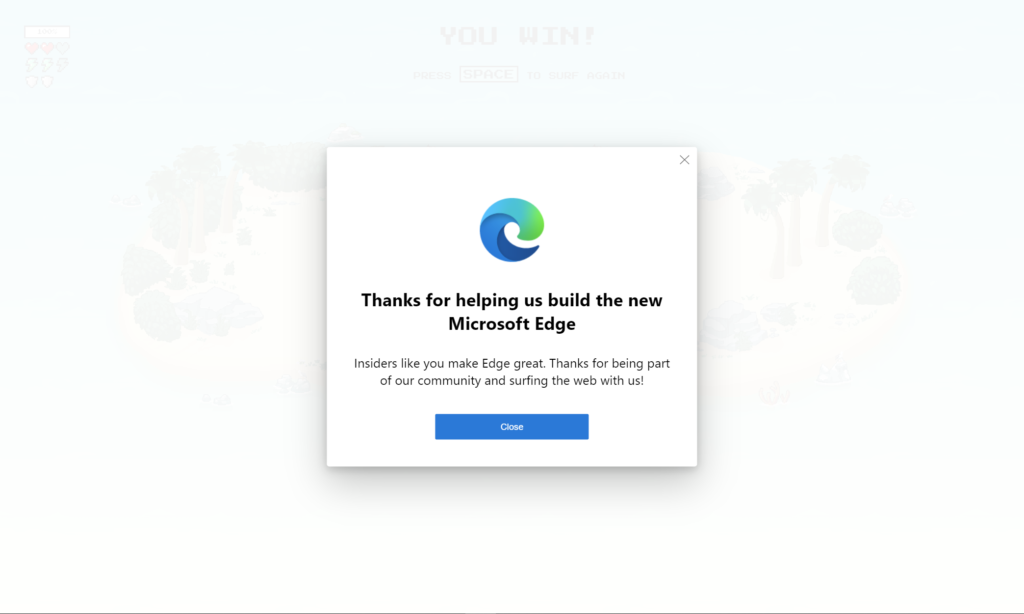 The hidden edge surfing game is very similar to SkiFree. That is a classic skiing game from back in 1991 as part of Microsoft's Entertainment Pack 3 for Windows. You use WASD on your keyboard to navigate around, avoid obstacles or threaten octopus tentacles, and pick up speed boosts and shields along the way.
We're waiting to hear when Microsoft releases the final version of its Chrome Edge browser. The software maker launched a beta version back in August, and a stable version has recently appeared on the internet. Microsoft is hosting its Ignite conference in Orlando next week, and given the new branding, we're likely to hear more about the release date very soon.
Do share your thoughts regarding the post in the comments section below. If you liked the content, please show your support by visiting and Following us on our Facebook and Twitter accounts.
Downloads
Microsoft Edge Chromium for Desktop (Beta Channel)
Windows 10| Windows 8.1 | Windows 7 |
Windows Server (2016 & above) | Windows Server (2008 R2 to 2012 R2) | macOS
Microsoft Edge Mobile
iOS | Android
Other Links for Dev Channel & Canary Channel
https://www.microsoftedgeinsider.com/en-us/download/