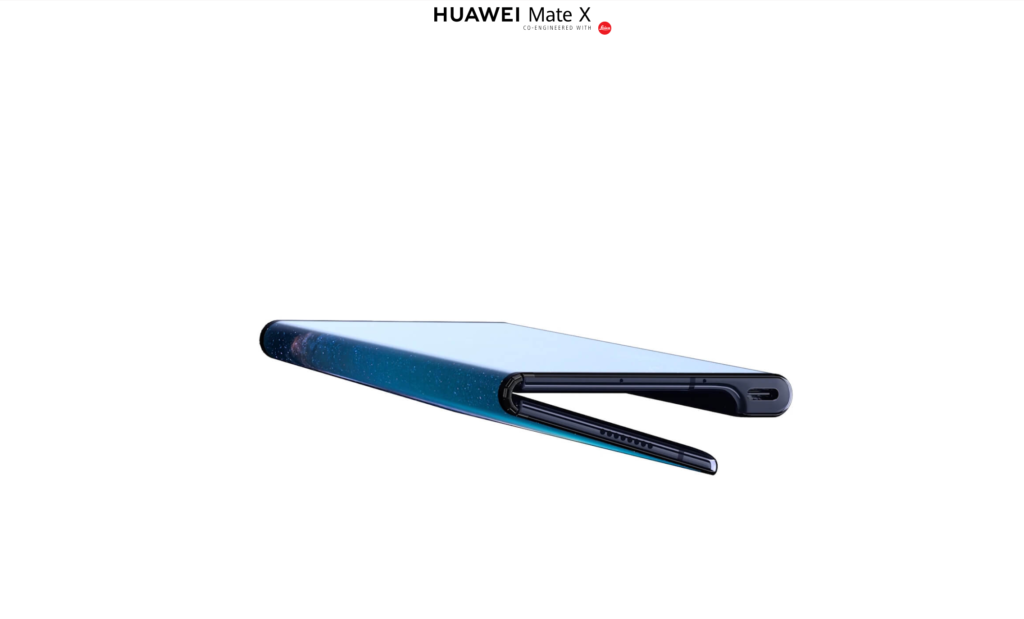 A few months back, Huawei unveiled a new foldable device – the Huawei Mate X. Since then it has become somewhat of an anticipated device among the tech community. And though it was expected to be launched earlier this year, the launch didn't happen. We can neither confirm nor deny that the reason behind this might be the Samsung Galaxy Fold – a device that Samsung didn't know was half baked until it fell into the hands of tech reviewers. So, its quite natural for Huawei to take a step back as to not repeat the ordeal and do a double check on the device before launch. Now, there's new info that the device will launch on October 23.
Huawei Mate X | October Update
Now, as of last month, Samsung relaunched the Galaxy Fold with the necessary fixes. Since then, reports for the launch of Huawei's Mate X in September also started coming in. But that didn't happen, rather the reports changed to – Huawei overhauling the foldable phone to improve durability. And as of this month, new info suggests that the Mate X is all set for an October 2019 launch. Some reports suggest the Mate X going for Pre-Orders on the same day and going on sale during the first week of November.
The new dates might be genuine because it was Huawei's CEO, Yu Chengdong stated that the Mate X will start shipping in a month during the Mate 30 series launch.
Huawei Mate X | Specifications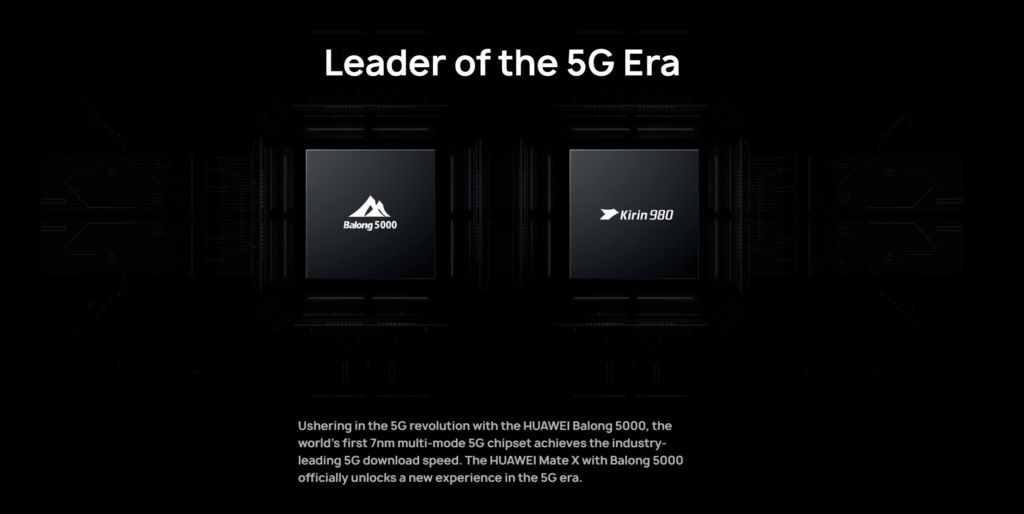 Coming to Mate X's specifications, we're not sure if these will make it to the final version, but as of MWC2019, it houses the following.
Display:

Folded Out: 8" Flexible OLED Panel with a resolution of 2480 x 2200;
Folded: 6.6" with a resolution of 2480 x 1148;
Another side of the Fold: 6.38" with a resolution of 2480 x 892.

Processor: HiSilicon Kirin 980 or 990
GPU: Mali-G76 MP10
Cameras:

Primary: 40MP @ f/1.8
Telephoto: 8MP @ f/2.4
Ultra-wide: 16MP @ f/2.2
TOF 3D

Sensors: Fingerprint (side-mounted), accelerometer, gyro, proximity, compass, barometer.
Ports: USB 3.1 Type-C 1.0
RAM & Storage: 8GB | 512GB
Battery: 4500mAh | 55W Fast Charging with Huawei SuperCharge
Pricing: TBD (rumored $2300)
Availability
Reports are claiming that only 300,000 units of the Huawei Mate X will ever be sold. That number, if it turns out to be true, will be less than half of what Samsung has made available for the Galaxy Fold (700,000 units). The Huawei Mate X is powered by the Kirin 980 processor that was seen at MWC2019.
Do share your thoughts regarding the Huawei Mate X in the comments section below. If you liked the content, please show your support visiting and Following Us on our Facebook and Twitter accounts.
Source: GSMArena | Gizmo China | Techfused