Microsoft recently introduced the Surface Neo, a much-rumored dual-screen laptop, at its big October press event in New York City.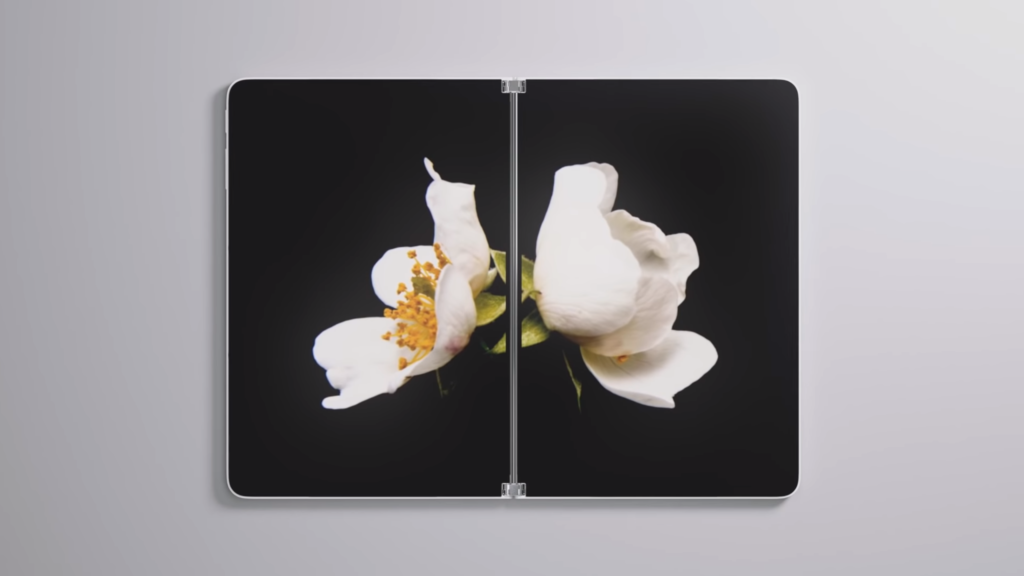 As you may well be aware, Neo means' new' (from Greek). This title is Microsoft's way of showing us just how fresh and innovative this machine is. But let's face it, when you first hear the name, nobody thinks of Greece, and everyone thinks of "The Matrix. And, of course, that gives the machine an instant spoonful of 'hot,' as it were.
The Neo is a brand-new device that has two Surface tablets put together like a book. It features a new take on Microsoft's Windows 10X operating system developed and optimized for dual-screen phones. And that close hardware and software integration makes for some cool tricks.
So, let's take a look at all the fresh information we've just learned about Microsoft's Surface Neo.
Also Read: Microsoft Surface October 2019 Event
Getting to the Point | Microsoft Surface Neo
What is it? The new dual-display Surface device

When does it come out? Holiday season 2020

What is the expected cost? To be honest, we don't know at the moment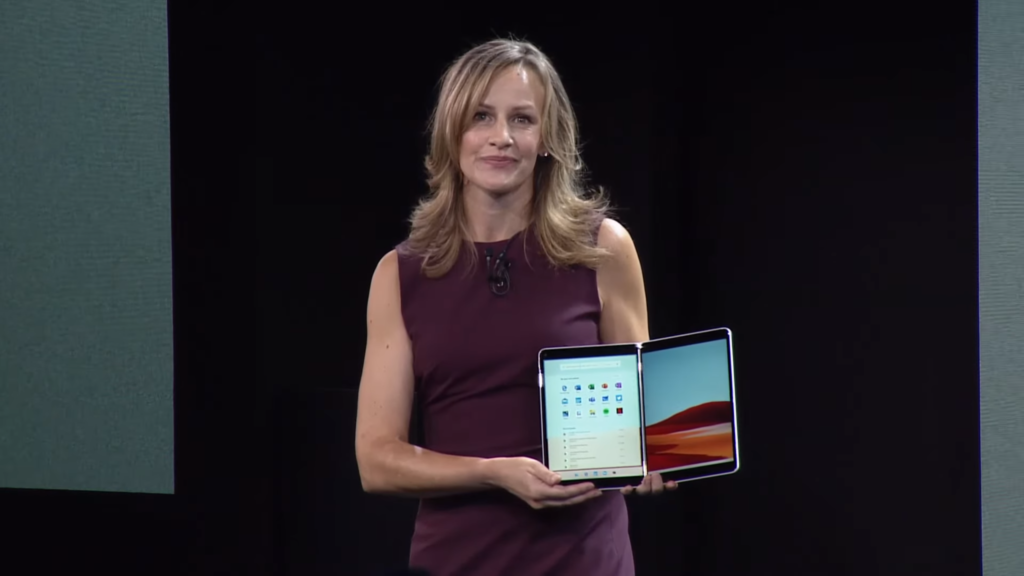 Release Date| Microsoft Surface Neo
The Microsoft Surface Neo is still a long way away, with the launch expected to come when the 2020 holiday rolls around, if there's no slippage, of course.
Price
It's still too early for Microsoft to speak about the cost, and we haven't seen how much harm Surface Neo will do to your wallet yet.
Buy your Surface: Here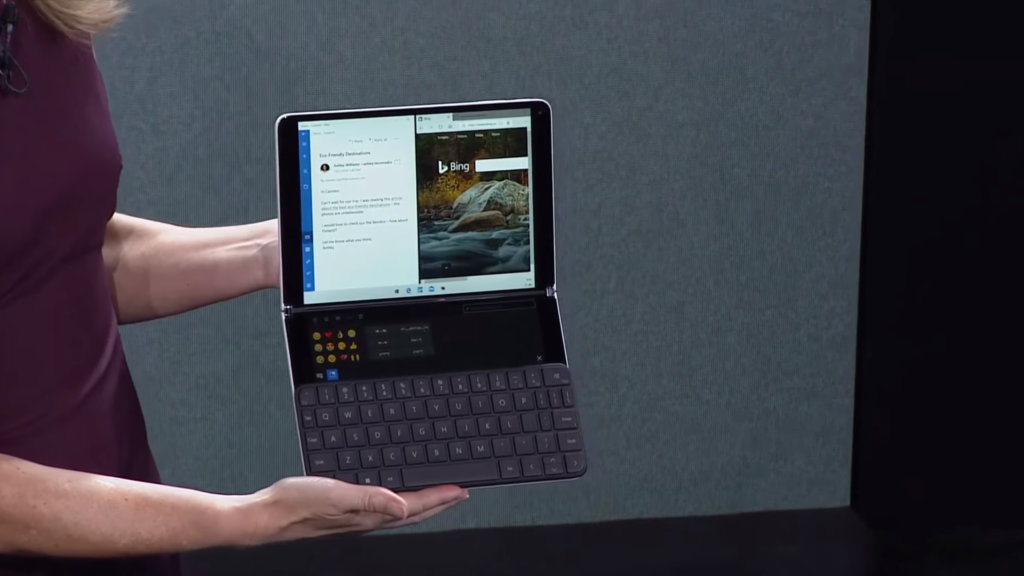 Specifications
At the press event where Neo was first unveiled, Microsoft outlined its dream of making something that is highly versatile. A device that is the "next tier" of gadgets and provides the "absolute in mobile productivity," as Panos Panay enthused.
To sum it up, it's two9-inch tablets put together into a dual-screen device, so it looks like a book (a lot like the Windows Courier idea that the company discarded a decade ago). The Neo's 360-degree hinge lets you flip right back or use it in the tent mode.
Driving this dual-screen smartphone is an all-new Intel Lakefield processor, identified as a hybrid CPU, that integrates an 11th generation Intel graphics solution. The chip has a smaller silicone footprint and is half the size of a standard PCB.
The tablets are made of Gorilla Grass, 5.6 mm thin and 655 g heavy. There is a pen which magnetically connects to the phone and a small keyboard which magnetically seals to the Neo, and can sit on the top of the lower screen (which is just over half the width of the display) to be typed in a laptop-like manner. The keyboard and pen also charge up automatically.
When the keyboard is positioned above the monitor, the app understands this and places the 'Wonder Bar' on the screen portion above the keyboard, allowing you the Touch Bar-like features of access to the emoji, the trackpad, and the ability to draw.
Software
Software is closely linked to Microsoft's new OS, Windows 10X, which has been specifically designed for dual-screen hardware such as this new Surface. Neo lets the user take advantage of tricks like running apps across both displays for a wider workspace. Or if you have, say, Outlook opens on one screen and click a link in a message, the linked website will open directly opposite on the other screen.
Versatility is the key here, of course, with nice and convenient dollops of user-friendliness and comfort included in the contract.
Conclusion
Microsoft has high hopes for dual-screen devices, because, at the same time as Surface Neo was launched, the company also announced the Surface Duo–yes, Surface Phone by another name, a dual-screen folding phone with 5.6-inch displays that many people have long been waiting for.