Microsoft had a lot to show off with the big Microsoft Surface October 2019 event held on October 2nd. Along with the revelation of 10 new products, the company also had some other important announcements. Microsoft's products have generated a lot of excitement at the moment. Let's plunge deeper into this launch event without further delay.
Surface Duo| Microsoft Surface October 2019 Event
The Microsoft Surface Duo is by far the most surprising product of this entire launch portfolio. It is a dual-screen smartphone that runs Android. This is a smaller version of the Surface Neo tablet (more on that later) with phone capabilities. It has two 5.6-inch displays connected by a 360-degree hinge.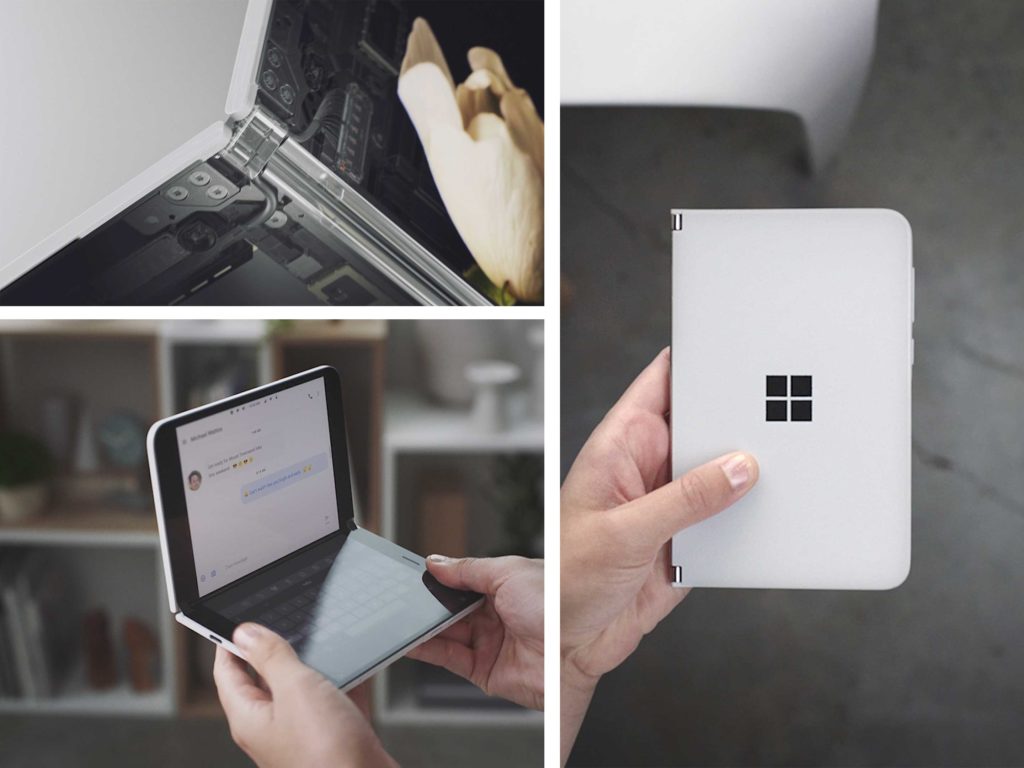 While the phone is running Android, it's been highly altered to look more like Windows 10X. It's said to be powered by Snapdragon 855, but other features are unknown. This device will not be publicly released until the 2020 holiday season.
Surface Neo|Microsoft Surface October 2019 Event
Up next from the Microsoft Surface October 2019 event lineup is the Microsoft Surface Neo tablet which uses the same approach as the Surface Duo. This one runs Windows 10X, weighs only 1.44lbs, and runs the 11th Intel Lakefield processor. Like the Duo, this device will not be accessible until Holiday 2020 and even less information will be provided by Microsoft.
There's going to be an optional keyboard that can flip over a display for more traditional typing. The screen shifts the contents based on where the keyboard is located. If the keyboard moves to the top, the bottom region is a trackpad. If the keyboard is moved down, the top region will act like the Apple Touch Bar.
Surface Pro 7 & Surface Pro X
Now let's get into some of the devices that we're going to see this year. Microsoft Surface Pro 7 is an upgrade to Microsoft's primary 2-in-1 product line. It features a 12.3-inch display, 10th generation Intel processors, up to 16 GB of RAM, and USB Type-C ports. It also has the optional cover for the keyboard and the Surface Pen. The Surface Pro 7 begins at $749 and arrives on October 22nd.
Surface Pro X is the ARM variant of Surface Pro 7. It has a 13-inch screen, weighs just 1.69lbs, features USB Type-C, quick charging, and LTE connectivity. It is powered by a custom version of Qualcomm's 8cx Snapdragon processor. The Surface Pro X will go on sale for $999 on November 5th.
Surface Laptop 3| Microsoft Surface October 2019 Event
There are now two screen sizes for the Microsoft Surface Laptop: the classic 13.5-inch display and the latest 15-inch display. The 13.5-inch Surface Laptop 3 is driven by the 10th Intel Ice Lake processor, while the 15-inch model has two AMD Ryzen "Surface Edition" chips.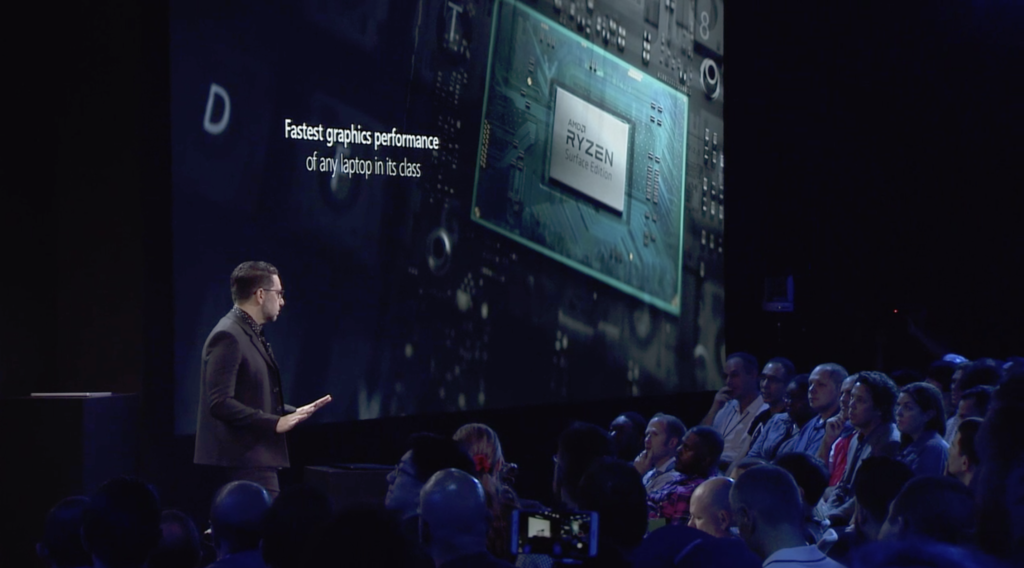 The Surface Laptop 3 features a removable hard drive, a 20 percent bigger trackpad, and USB Type-C. Price begins at $999 and $1,199 for the successive variants, on sale on October 22nd.
Microsoft SQ1 & Ryzen Surface Edition Chips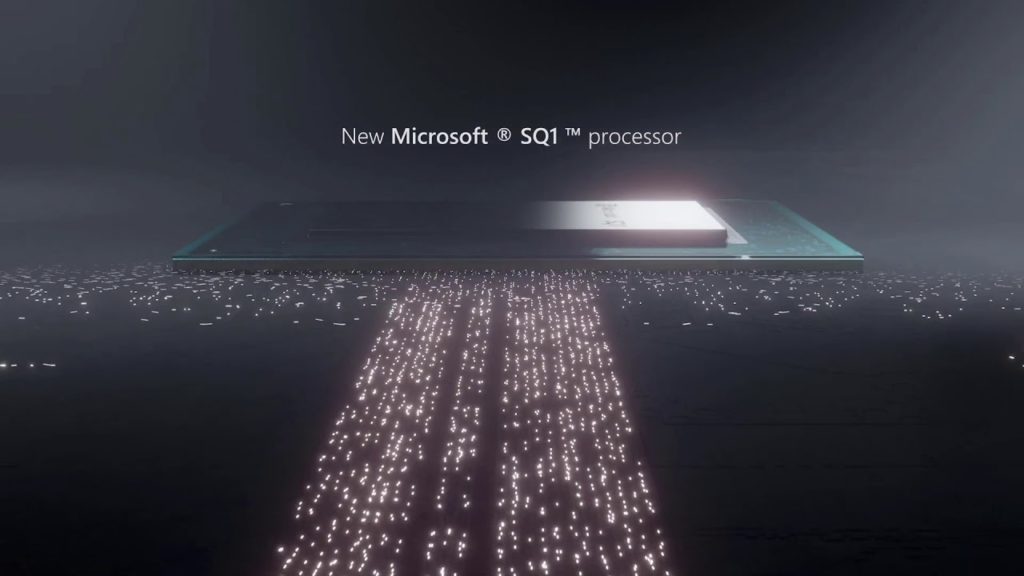 Speaking of processors, Qualcomm and Microsoft have created the Surface Pro X chip. It's called the SQ1 of Microsoft. This 7 nm chip has 8 cores and was designed for the Surface Pro. It facilitates always-on, always-connected mobility, increased multi-tasking efficiency, high-quality 4K video, lasting battery life, and gigabit-class LTE connectivity. Microsoft also endowed it with a 3GHz Kryo CPU. GPU efficiency clocks at 2.1 teraflops.
On the Surface Laptop side, Microsoft has been working with AMD to develop the Ryzen "Surface Edition" chip. It is intended to operate at 15 watts and can be scaled up to 20-25 watts. Performance is equal to what you're going to find on the Xbox One, about 1.2 teraflops.
Surface Earbuds
Of course, Microsoft now has real wireless earbuds. Microsoft Surface Earbuds are equipped with big, flat touchpads for several gestures. You can even flip through PowerPoint slides with the gestures of the earbuds. Microsoft stated that it promises 24 hours of battery life in tandem with the charging case. The fit is not deep in the ear as it allows some ambient noise to filter in. They'll be retailing for $249 later this year.