The OnePlus 7 and the OnePlus 7 Pro has been finally unveiled by OnePlus as the new flagship killers for 2019.
So, this year OnePlus in addition to unveiling their OnePlus 7 flagship killer as a follow-up to the OnePlus 6T, has gone ahead and somehow made a more premium version of it – The OnePlus 7 Pro.
The OnePlus 7 is an incremental upgrade over the 6T, the 7 Pro is a whole other story.
It is for the first time ever, that the Shenzhen based company has gone ahead and launched two phones at once, although if you take the 5G model into count, the tally technically comes to three. Now the question is, has the strategy delivered on the "Never Settle" promise?
Let's find out.

What's in the box?

| | |
| --- | --- |
| OnePlus 7 | OnePlus 7 Pro |
| 2-pin fast charger 5V – 4A | Warp Charger 5V – 6A |
| Clear Protective Case | Clear protective case |
| USB Type-C cable | Type-C USB cable |
| SIM ejector tool | SIM ejector tool |
The OnePlus 7 comes with a 20W charging brick that is carried over from the OnePlus 6T. It runs at 5V – 4A in the charger, as such keeping the phone cool while charging.
The 7 Pro comes with OnePlus's Warp Charge 30 charger. That 30 in the moniker stands for 30W. It doesn't charge quite as rapidly as Huawei's 40W Supercharger, but it does get close. When plugging the phone in you'll see a special animation. It's nice to be able to top up the battery extremely quickly. OnePlus says its charger keeps the phone from getting too hot by converting the voltage to 5V at 6A in the charger itself, instead of handling the conversion on the device.
Specifications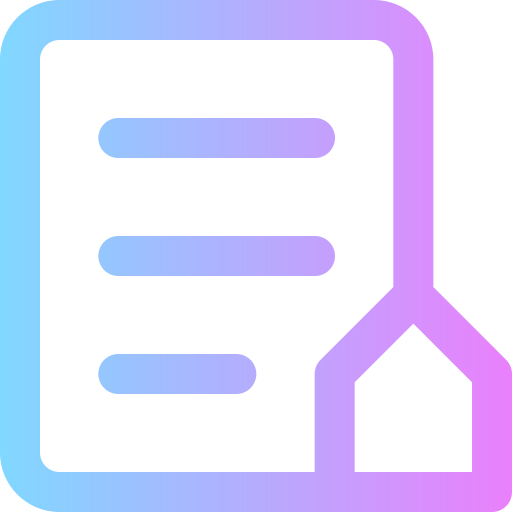 OnePlus outfits its phones with the latest and greatest hardware it can get its hands on. It's no different for the OnePlus 7 and OnePlus 7 Pro.
OnePlus 7
OnePlus 7 Pro
OPERATING SYSTEM

Android 9 Pie (Oxygen OS)

Android 9 Pie (Oxygen OS)

DISPLAY

6.41 inch

1080 x 2340 (402 ppi)

19.5:9 – 60Hz




Optic AMOLED

6.67 inch

1440 x 3120 (516 ppi)

19.5:9 – 90Hz




Fluid AMOLED

PROCESSOR

Qualcomm Snapdragon 855

Octa-core

(1×2.84GHz Kryo 485

3×2.42GHz Kryo 485

4×1.80GHz Kryo 485)

Qualcomm Snapdragon 855

Octa-core

(1×2.84GHz Kryo 485

3×2.42GHz Kryo 485

4×1.80GHz Kryo 485)

RAM

6/8 GB

6/8/12 GB

GPU

Adreno 640

Adreno 640

EXPANDABLE

No

No

USB

3.1, Type-C

3.1, Type-C

WLAN

802.11 a/b/g/n/ac,




dual band

802.11 a/b/g/n/ac,




dual band

BLUETOOTH

5.0

5.0

BATTERY

3700mAh




20W fast charging

4000 mAh




30W fast charging

PRICE

$475/$550

$669/$699/$749
Fresh New Design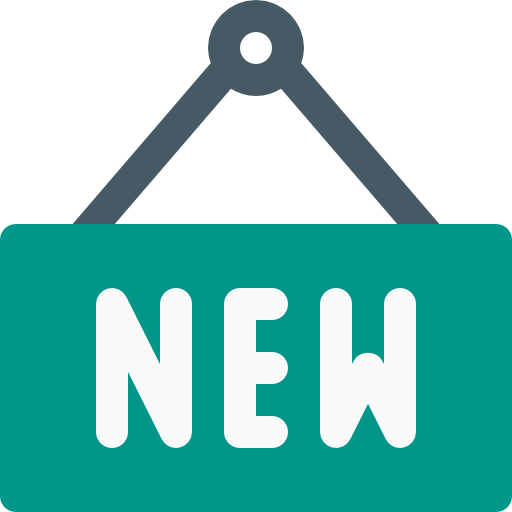 OnePlus 7
OnePlus 7 Pro





Traditional non-curved display




Traditional selfie camera









It's clear that OnePlus sees curved edges and bigger screens as the preferred design aesthetic. Both Samsung and Huawei use curved edges on their flagships, and while bigger screens and curved edges do add a premium look, there's a point at which screens just feel too big. The OnePlus 7 Pro has a 6.67-inch display that's great for consuming media but doesn't lend itself to one-handed use.
Save for the specifications upgrade, the OnePlus 7 is basically the OnePlus 6T with a spec bump. The OnePlus 7 Pro though is an all-new phone designed from scratch. There are virtually no bezels on the phone. Now, just as one would be searching for a notch going by the trend these days, it's a pleasant surprise and somewhat a relief to finally do away with the notch. The notch is let's say, replaced by a temporary solution before the arrival of in-display front cameras.
An All-New Display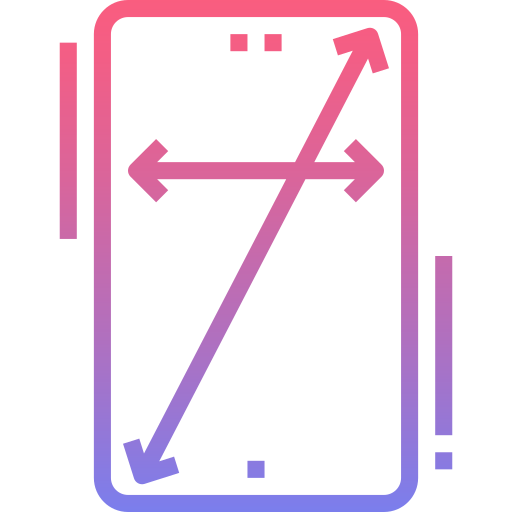 OnePlus 7
OnePlus 7 Pro

6.41 inches
1080 x 2340 Full HD+ resolution
19.5:9 aspect ratio
Non-HDR
402 ppi
60 Hz Optic AMOLED Display

6.67-inches
1,440 x 3120 Quad HD+ resolution
19.5:9 aspect ratio
HDR10 / HDR+ Certified
516 ppi
90Hz AMOLED display
The OnePlus 7 is an incremental upgrade over the OnePlus 6T, that keeps the notch and the identical Optic AMOLED display with the same resolution, pixel density, and screen to body ratio.
The OnePlus 7 Pro though is another story. With a new Fluid AMOLED display with 1440 x 3120 resolution, running at 90Hz the experience is buttery smooth. Sweetening the deal further is HDR10+ support. In short, you get a screen that is extremely bright and vibrant. The OnePlus 7 Pro has the largest display on a OnePlus phone till date at 6.67 inches. The "Fluid" part of the moniker here specifically refers to the 90Hz refresh rate that makes for a smoother and snappier feel. The AMOLED panel is manufactured by Samsung.
Surrounding the display is hardly….no bezels! Except for a teeny tiny chin bezel at the bottom, there are literally no bezels at all on this phone! Not even a notch!
An all-new Rear Camera Setup

Wondering if the 7 Pro has more in store for you? Well, the camera department also takes a leap with the OnePlus 7 Pro both at the front and rear.
While the 7 gets the 48MP sensor in an f/1.7 aperture package down from the f/1.6 of the 7 Pro, it's still pretty darn good. Although the secondary camera has taken a hit this year,i.e., the 20MP wide angle shooter has been replaced by a 5MP f/2.4 depth sensor, leaving the shooting duties to the single 48MP main shooter.
The rear of the 7 Pro though sports 3 cameras instead of the 7's single w/depth sensor. Here's what they consist of :
OnePlus 7
OnePlus 7 Pro

Main Camera: 48MP with OIS and EIS with f/1.7 aperture




Depth Sensor: 5MP with f/2.4 aperture

Main Camera: 48MP with OIS and EIS with f/1.6 aperture




Telephoto Camera: 8MP with OIS and EIS with f/2.4 aperture and 3x Optical Zoom




Ultra-wide-angle Camera: 16MP with OIS and EIS with f/2.2 aperture and 117° FoV
This is the first OnePlus phone to make use of three cameras at the rear, thereby allowing a lot of room and flexibility with the types of pictures one can capture.
THE SENSORS
The OnePlus 7 Pro comes with the 48MP Sony IMX586 sensor for the main camera, a sensor that has become ubiquitous in the smartphone industry in the last few months. The sensor is 34.8 percent larger than the one found on the OnePlus 6T, along with a larger f/1.6 aperture for improved low light performance, and OIS & EIS.
Next up is the 8MP telephoto lens with an aperture of f/2.4 and OIS that supports up to 3x Optical Zoom. The 7 Pro also supports up to 10x digital zoom. At the top of the camera array is a 16MP ultrawide angle camera with a 117°degree field of view with f/2.2 aperture.
OnePlus says this is their biggest leap yet in smartphone photography thanks to faster processing, pixel binning technology, and an improved Nightscape mode. The 7 Pro also debuts the UltraShot engine which automatically filters HDR and scene recognition data through OnePlus' custom imaging algorithms. A rating of 111 has been awarded by DxOMark, which is the highest on any OnePlus smartphone to date and sits just shy of the Samsung Galaxy S10 5G and Huawei P30 Pro's 112 ratings.
Where did the front camera go?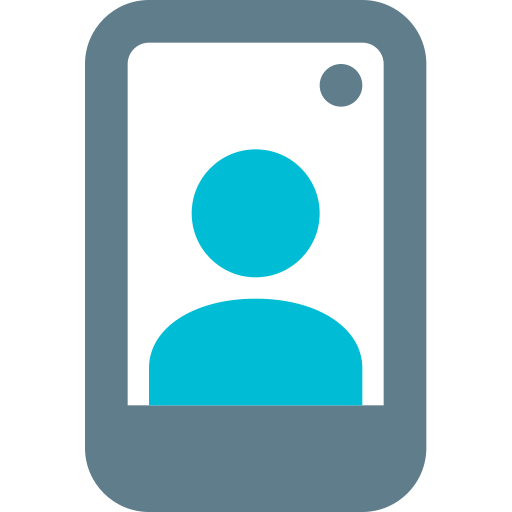 | | |
| --- | --- |
| OnePlus 7 | OnePlus 7 Pro |
| Selfie Camera: 16MP at f/2.0 | Pop-up Selfie Camera: 16MP at f/2.0 |
Coming to the front, well, there's no front-facing camera to speak of, at least in the traditional sense. So, where did it go?
It pops up out of the top of the phone. It does this by using a motorized system, which sounds like a super fragile component that will break down at any moment. Although, OnePlus has reassured again and again that it designed this motorized pop-up system to be extremely durable and has been tested over 300,000 times with no degradation.
In fact, if and when you have the selfie camera out and accidentally drop the 7 Pro, the camera is going to retract itself back inside the phone's body to keep itself from any harm. That's a bonus in my books!
The mechanized pop-up selfie camera is a 16MP Sony IMX471 sensor with EIS and an f/2.0 aperture. It takes just 0.53 seconds for the mechanism to pop-out and is protected by a silicone sealant to stop dust and water ingress.
Performance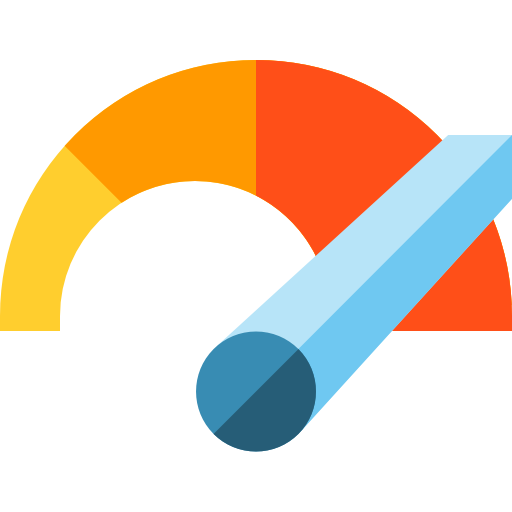 OnePlus 7
OnePlus 7 Pro

Qualcomm Snapdragon 855
Octa-core
Adreno 640 GPU
6 GB or 8GB of RAM
128/256 GB of storage
No expandable storage
No 3.5mm headphone jack

Qualcomm Snapdragon 855
Octa-core
Adreno 640 GPU
6 GB or 8GB or 12GB of RAM
128/256GB of UFS 3.0 Storage
No expandable storage
No 3.5mm headphone jack
The Chinese OEM has clearly made an extra push to improve on areas in which its phones have traditionally lagged behind. However, one area where the OnePlus phones have always excelled at is Performance, and both the phones live up to that reputation.
THE CHIPSET
Powered by the Qualcomm Snapdragon 855 SoC, the OnePlus 7 Pro is significantly faster than its predecessors. The Snapdragon 855 has also proved itself to be a significant step-up in performance over the Snapdragon 845.
The OnePlus 7 Pro packs 6GB RAM and 128GB of non-expandable storage as standard. However, this can be increased to 8GB RAM and 256GB, or if you really think of going all out bonkers, you can opt for a hefty 12GB RAM and 256GB storage exclusive to the Nebula Blue model.
OnePlus has also beaten Samsung in the race to bringing UFS 3.0 support to flagships with the 7 Pro. This superfast storage offers much higher data transfer speeds and should perform much better with larger, memory intensive apps.
The OnePlus 7 Pro packs a 4000mAh battery which can be charged rapidly with the Warp Charge 30 technology that makes it over from the OnePlus 6T McLaren Edition. There's still no wireless charging support as OnePlus continues to insist that wired faster charging has more benefit to the end user.
The Optical fingerprint has seen a lot of upgrades since the OnePlus 6T, and the new sensor once again from the same manufacturer, Goodix – is 36 percent larger compared to the 6T's, and takes just 0.21 seconds to unlock. Face Unlock has also seen improvements despite the change to a pop-up selfie camera. OnePlus says the software-based face unlock takes just 0.65 seconds to unlock, including the pop-up duration.
One last hardware upgrade comes with the stereo speaker pairing which supports Dolby Atmos for mobile.
Software Changes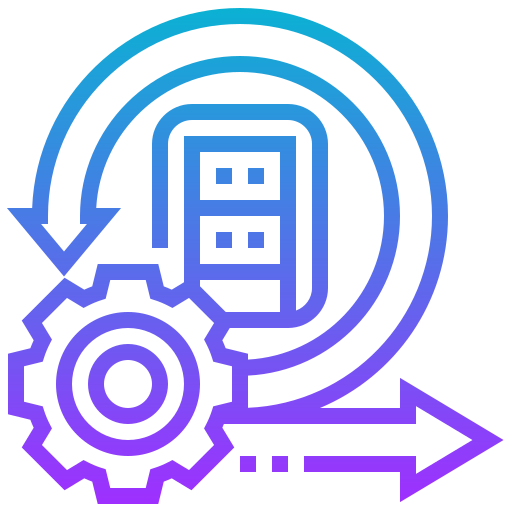 Things are a lot calmer when it comes to software changes, but Oxygen OS does enjoy some new features with the OnePlus 7 Pro launch.
New features include Night Mode 2.0 that takes the display brightness down to a lowly 0.27 nits, screen recording for capturing on-screen video, audio, and external sound via the microphone, and Zen Mode that disables everything on the phone except emergency calls and photos.
The remaining hardware and software tweaks are reserved for gaming performance. A larger vibration motor for improved haptic feedback, a 10-layer liquid cooling system, and a gaming mode that should be more than enough for most mobile gamers, but the OnePlus 7 Pro takes things further with RAM Boost, which re-allocates RAM to more memory-intensive applications, and Fnatic Mode – a more intensive power optimization mode on top of regular gaming mode.
Colors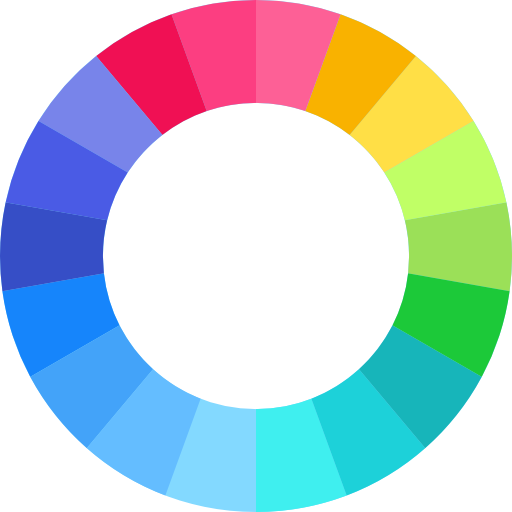 The OnePlus 7 Pro is impressive enough as it is, but OnePlus takes it up a notch with three gorgeous colors.
Nebula Blue
Mirror Gray
Almond
The OnePlus 7 though comes in only 2 color variants to choose from. There's:
to choose from, which for some may be a bit sparse considering the competition doing at least 3-4 colors at launch and then some.
Battery Life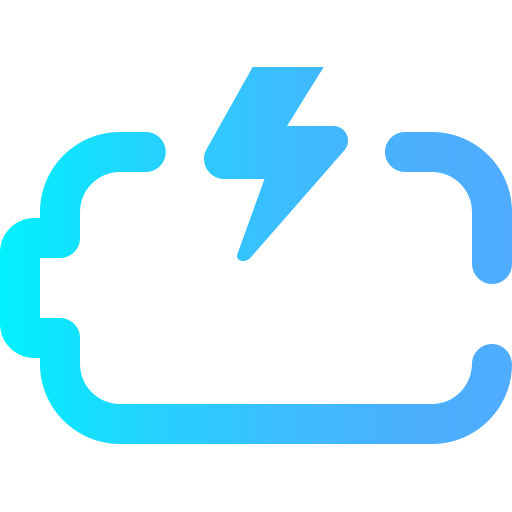 OnePlus 7
OnePlus 7 Pro

3700mAh
20W Fast Charging (5V/4A)
No wireless charging

4,000mAh
Warp Charge 30 (30-Watt, 5V/6A)
No wireless charging
While the OnePlus 7 gets away with the predecessors' capacity at 3700mAh, with Full HD+ resolution and 60Hz panel, it manages a much better screen-on-time of 7hrs on average without needing any power-saving measures.
The OnePlus 7 Pro gets an all-new 4000mAh battery, up from the 3700mAh of the 6T. This is counteracted by the larger, higher resolution display and faster refresh rate. Annoyingly, this results in comparatively worse battery life. It gives around 5.5 hrs. of screen-on-time compared to the 6.5+hrs offered by its predecessor. That is definitely not good.
Reducing the resolution and refresh rate – a trick/method often used by heavy users can result in relatively better battery life, as long as one doesn't mind the less sensational performance.
Limitations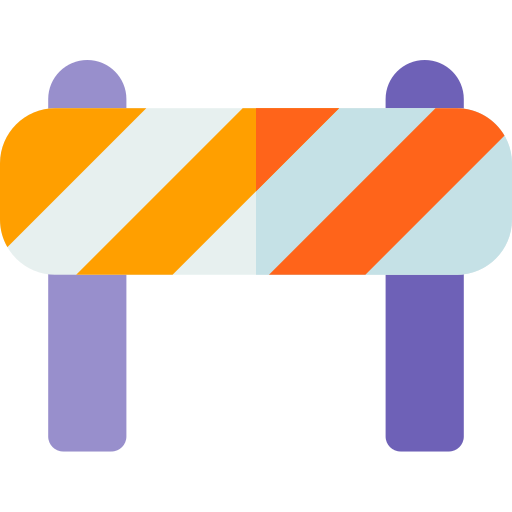 As impressive as the OnePlus 7 Pro is as a no-compromise OnePlus flagship, there are a few areas where some of the more traditional smartphones maintain a lead.
OnePlus has been very vocal about the OnePlus 7 Pro's lack of an IP certification. Always stating that the certification is a waste of time that adds unnecessary costs which would inevitably be passed on to the consumer. OnePlus has noted that the 7 Pro is in fact sealed to protect against water damage, but that doesn't change the fact that the phone has no official waterproofing rating.
Then there's the lack of wireless charging, lack of always-on display support even though it has the necessary hardware, no 3.5mm headphone jack – even as other OEMs are bringing it back. There's no headphone adapter included either.
5G Variant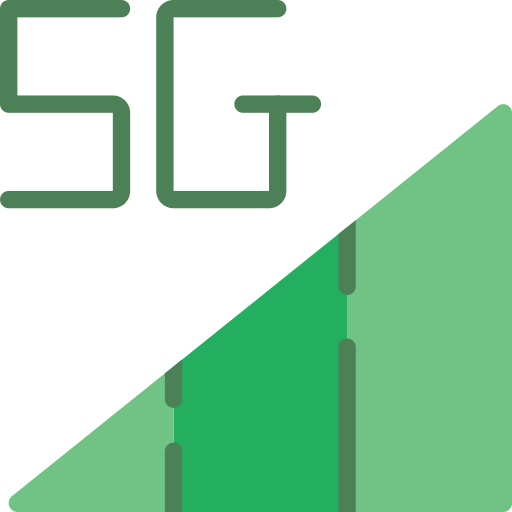 Even though the 7 Pro doesn't support 5G as standard, but a 5G variant — the OnePlus 7 Pro 5G — will be sold in the U.K. and in Finland. So, the OnePlus 7 Pro 5G is essentially the same as the OnePlus 7 Pro in Nebula Blue model (8GB RAM/256GB ROM) but with one difference, it has been outfitted with Qualcomm's X50 modem.
OnePlus hasn't revealed a price or a concrete release date, but more will be revealed in the coming months as stated by the company.
Pricing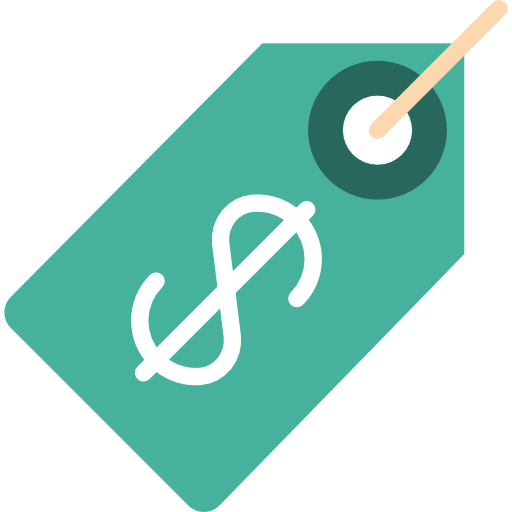 So, if you're interested in the OnePlus 7 Pro, then it's available for purchase right now – Unlocked from OnePlus's website or through T-Mobile if you're in the U.S. There are three different variants to choose from:
6GB RAM + 128GB storage — $669
8GB RAM + 256GB storage — $699
12GB RAM + 256GB storage — $749
The OnePlus 7 though is not available in the US. The company decided to bring just the higher specced model to the States.
Conclusion
The OnePlus brand has evolved into a premium brand over the years. Back from when the OnePlus One was a Sub $400 phone to the likes of a $750 OnePlus 7 Pro premium flagship. Although OnePlus was the original contender for the title of "flagship killer", that title is of little relevance from OnePlus' current product portfolio.
But, what OnePlus offers till date and is prized most among the Android community is a no-frills Android smartphone experience that is buttery smooth and extremely optimized, an experience that no other smartphone in existence can give and claim to give.
Lastly, a $30 price difference between the first 2 models is really good considering the extra 2GB of RAM and double the storage. In our opinion, everyone should probably leave out the actual base model in its entirety and consider the $699 OnePlus 7 Pro to be the 'base' model.