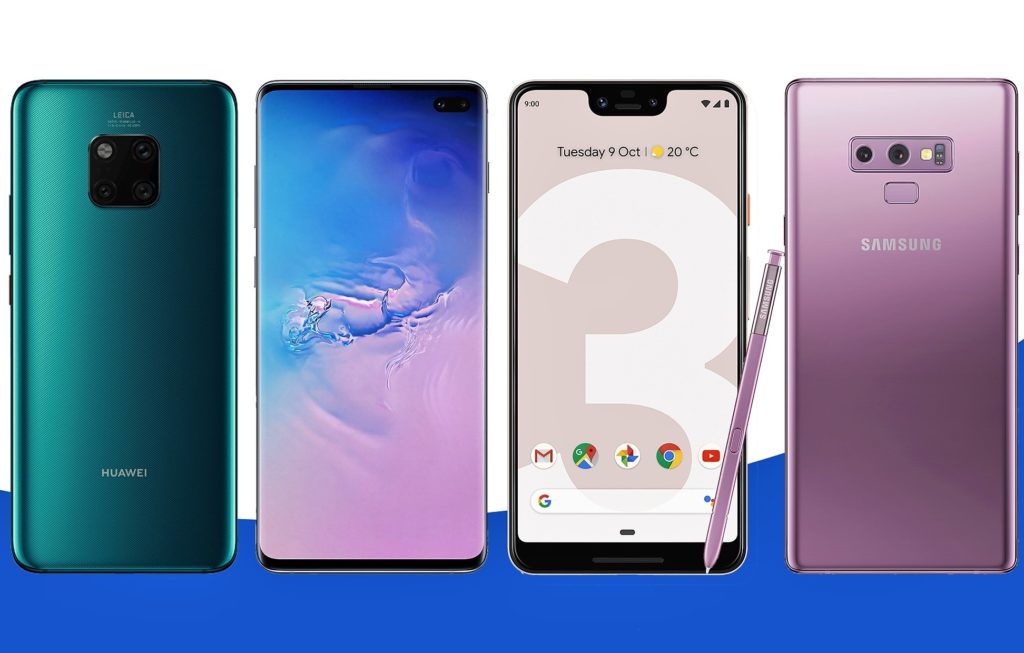 These are our picks for the best smartphones of 2019 that are available on the market right now. To read the reviews in details, click on the links provided below each section.
1. Samsung Galaxy S10 Plus – The Best Smartphone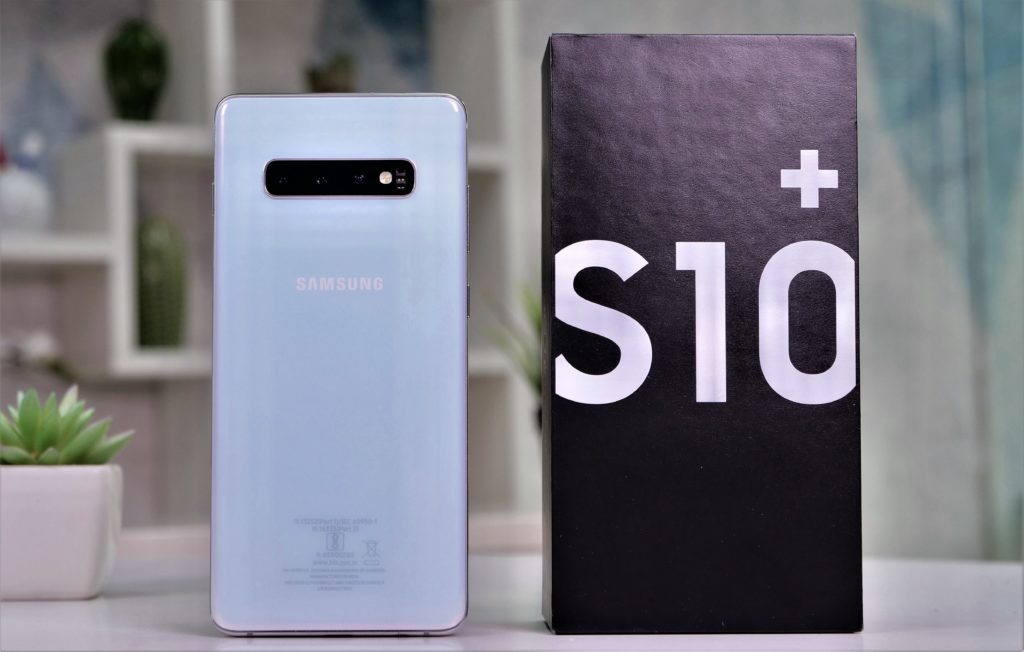 Without a doubt, the Samsung Galaxy S10 Plus is the best smartphones of 2019. Yes, it is a bit on the pricier side, but what it offers is unmatched by its competitors – be it features wise, or hardware wise. Yes, there are other competitors that offer better cameras but just a brilliant camera doesn't make a brilliant phone now. Does it?
In short –
Brilliant Display
Respectable Battery life
Nice Camera
Latest & greatest hardware
The Galaxy S10 Plus is packed to the brim with the best Samsung had to offer. It has got to be the best overall smartphone experience around right now.
READ MORE: Samsung Galaxy S10 Plus Review
BUY HERE: Samsung Galaxy S10 Plus
2. Huawei P30 Pro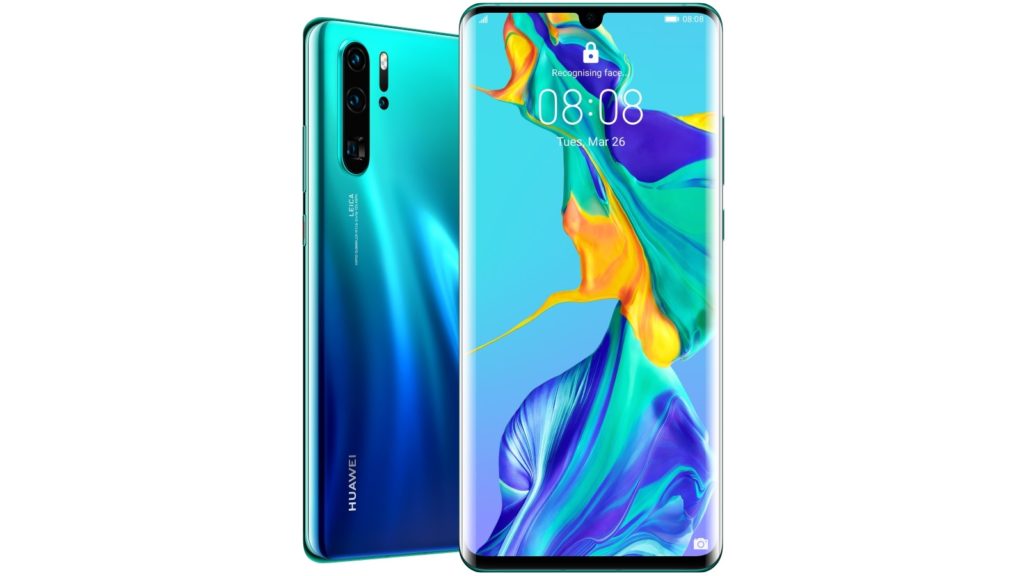 When it comes to taking photos, this is the camera phone of the year. It is almost close to being the best smartphone on the market right now. With its fantastic cameras and drool-worthy design, it is one of the most capable devices. Although with the caveat of sporting only a FullHD+ panel instead of a QHD+ one, and the software, EMUI is something that lacks polish.
Brilliant Camera
Beautiful Design
Excellent Battery life
EMUI lacks polish
Only FHD+ display
The Huawei P30 Pro with its brilliant camera has set a new bar for the whole mobile industry. With features such as – an amazing camera, top-tier low light performance, excellent battery life, top-notch performance from its Kirin 980 chipset – it is truly a flagship from Huawei. For someone who is looking to get a smartphone based on solely camera capability, the Huawei P30 Pro is highly recommended.
READ MORE: Huawei P30 Pro Review
BUY HERE: Huawei P30 Pro
3. Samsung Galaxy S10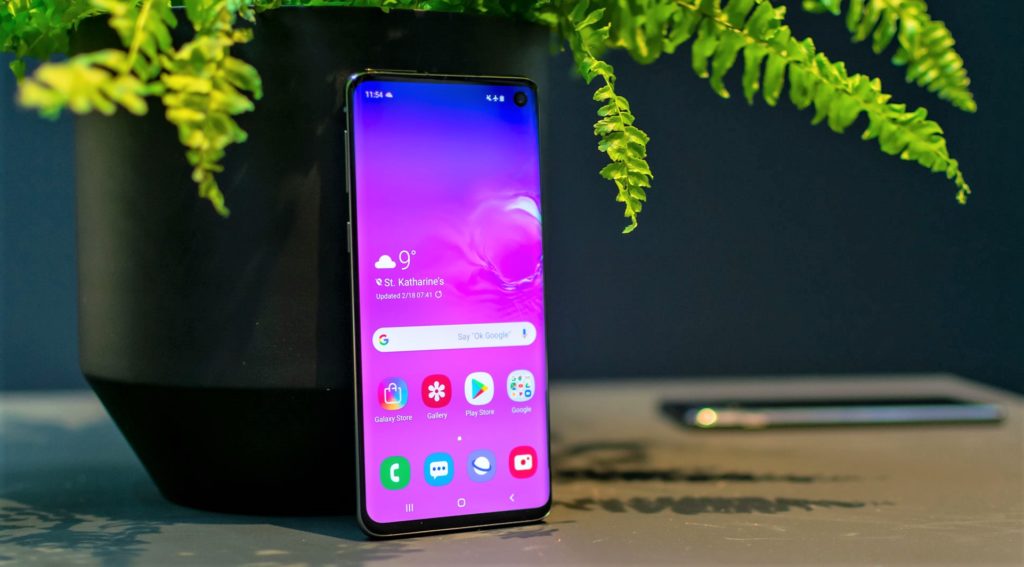 Almost the best phone in the world but overshadowed by its bigger brother. It's not often that two phones from the same manufacturer from the same lineup make it to the top three of the list, but this year is the first. The S10 is almost the same phone as its bigger brother, but with more compact dimensions.
Brilliant Display
Better battery life than the S9
New reverse wireless charging perk
Presence of the Bixby button albeit it's remappable this time
The Samsung Galaxy S10 get some thorough under the hood upgrades. You'll like all the powerful features, while your family and friends will love the wireless power share perk.
READ MORE: Samsung Galaxy S10 Review
BUY HERE: Samsung Galaxy S10
4. Huawei Mate 20 Pro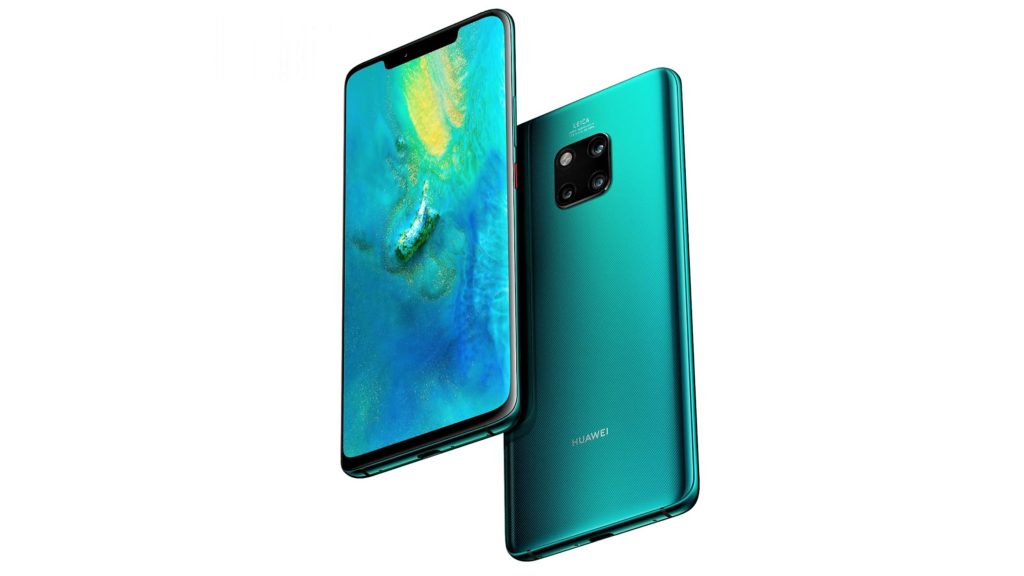 This is the second phone from Huawei to make it to our best smartphones of 2019 list. One of the top-tier phones with a great triple camera arrangement. Though it did come out back in November last year, it is still relevant today and it one of the best smartphones to buy in 2019. It builds upon the P20 and P20 Pro's legacy and ends up offering even more screen, better triple cameras and an in-display fingerprint scanner combined with one of the most powerful chipsets on the market.
Superb Camera
Great QHD+ screen
Great battery life
EMUI is unpolished at best
With a price reduction from a $1000 to about ~$650-ish in 2019, the Huawei Mate 20 Pro maybe even better value than the OnePlus 7 Pro when comparing the two cameras. It even has a few tricks you won't see anywhere else.
READ MORE: Huawei Mate 20 Pro Review
BUY HERE: Huawei Mate 20 Pro
5. iPhone XS Max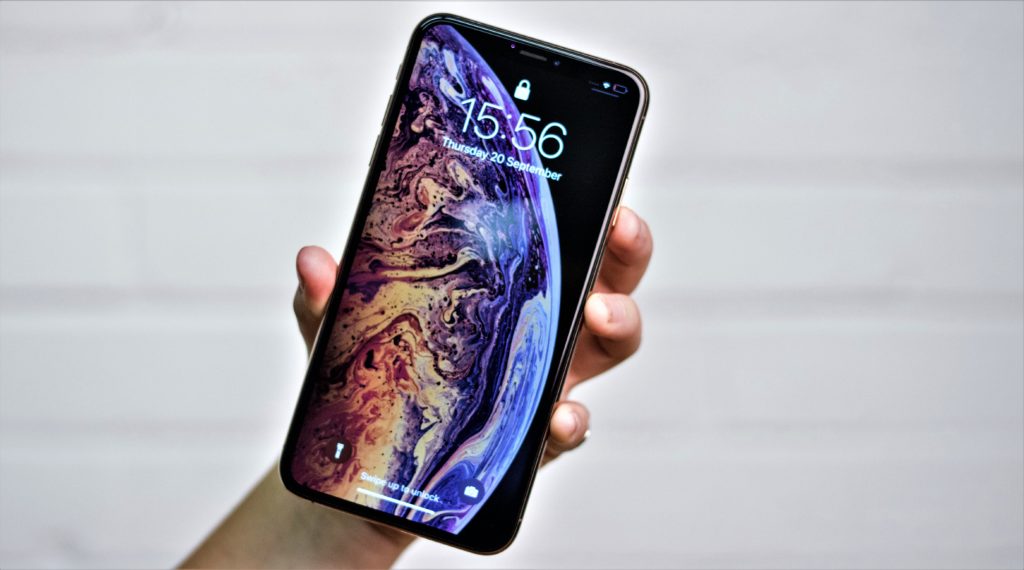 The bigger and beefier iPhone XS Max is a great phone. Although one of the priciest on the list, it offers something that all the other Android phones somewhat lack in some form – Refinement. Yes, it makes the list because of simply how refined the iOS experience is and continuity apps. Being an Apple device, it boasts of the most powerful chipset in the world – the A12 Bionic, along with a great camera. It does get a bigger battery, and that helps too.
Great color accurate display
Great camera
The most powerful mobile chipset in the world
Battery life is the most among iPhones
Caveat – Super Expensive
The iPhone XS Max is an upgrade from the iPhone 8 Plus with an almost bezel-less design, improved cameras, a huge screen, new storage options, and an even bigger price tag. The screen is fantastic for media consumption and even gaming. It is thus recommended for people with big hands and a fat wad of cash. It is also recommended for Apple fans who just want a bigger phone. Not recommended for people with smaller hands.
READ MORE: iPhone XS Max Review
BUY HERE: iPhone XS Max
6. Google Pixel 3 XL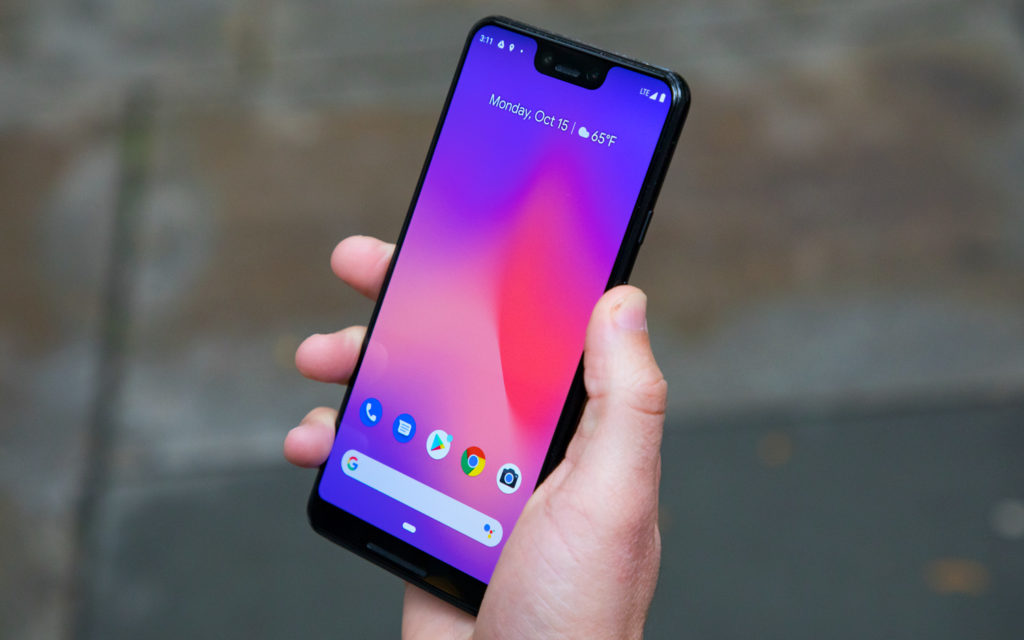 The Google Pixel 3 XL is still the best overall camera phone by a large margin. Owing to Google's processing magic, you get almost perfect to perfect shots every time you shoot an image. Be it the front camera, rear camera, low-light, or even video – the Pixel 3 XL will have you covered everywhere.
Superb Camera phone
Great battery performance
The notch is a bit hard to ignore
No headphone jack
This is literally the 'snap and forget' phone, since, with every shot, you always get something very usable. Especially, when you are in a dimly lit environment, the Pixel 3 XL shines through. It doesn't sport as huge a price tag as some of the other flagships mentioned in this article, this is definitely a big recommend to people who want a superb all-rounder camera phone and stock android.
READ MORE: Google Pixel 3 XL Review
BUY HERE: Google Pixel 3 XL
7. OnePlus 7 Pro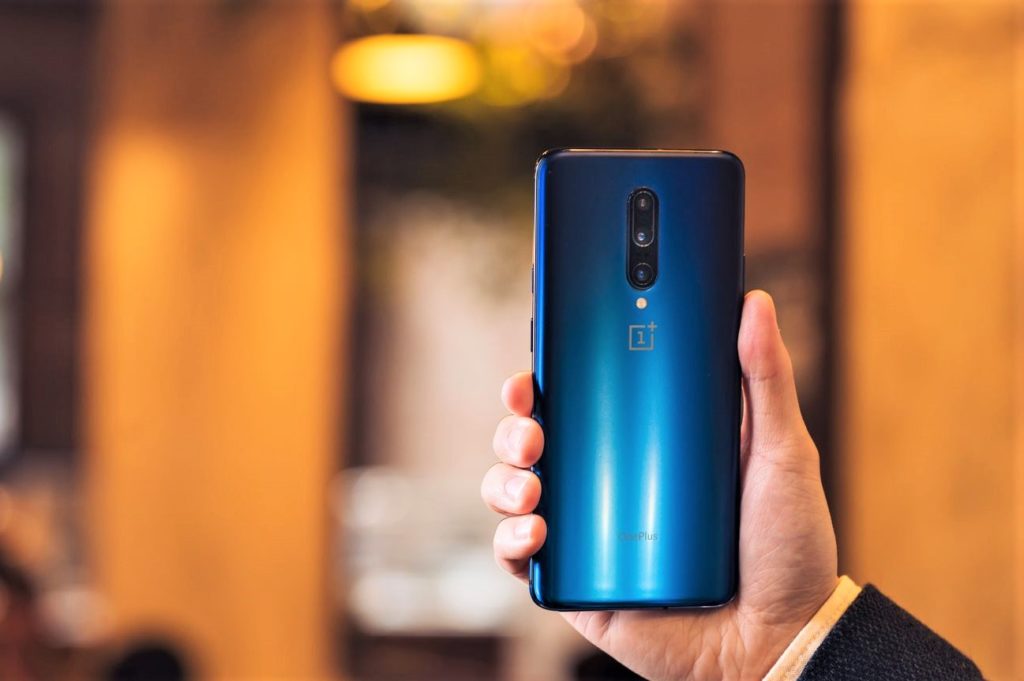 Finally, the phone to make the best smartphones of 2019 list is – OnePlus 7 Pro. Not only is the OnePlus 7 Pro is a great phone, in fact, but it is also the fastest Android phone you can buy right now. But, it is not the flagship killer it once was simply due to the fact it now costs much more like the flagships it once planned to kill. It is still cheaper than the like of Samsung, Huawei, and Apple. So yeah, even though it won't break your bank, it still isn't the affordable flagship. With its pop-up camera, a great all-screen design, and butter smooth 90Hz display – there's a lot you will like about it.
Brilliant all-screen 90Hz display
The pop-up camera has a wow factor
Average camera performance
The most expensive OnePlus ever
OnePlus clearly wanted to be considered for a premium brand and ditch the affordable price tag. The OnePlus 7 Pro is closer in delivering everything you would ever want from a OnePlus handset while being cheaper than the competition. It is a recommended upgrade over the OnePlus 6 and older OnePlus phones.
READ MORE: OnePlus 7 Pro Review
BUY HERE: OnePlus 7 Pro