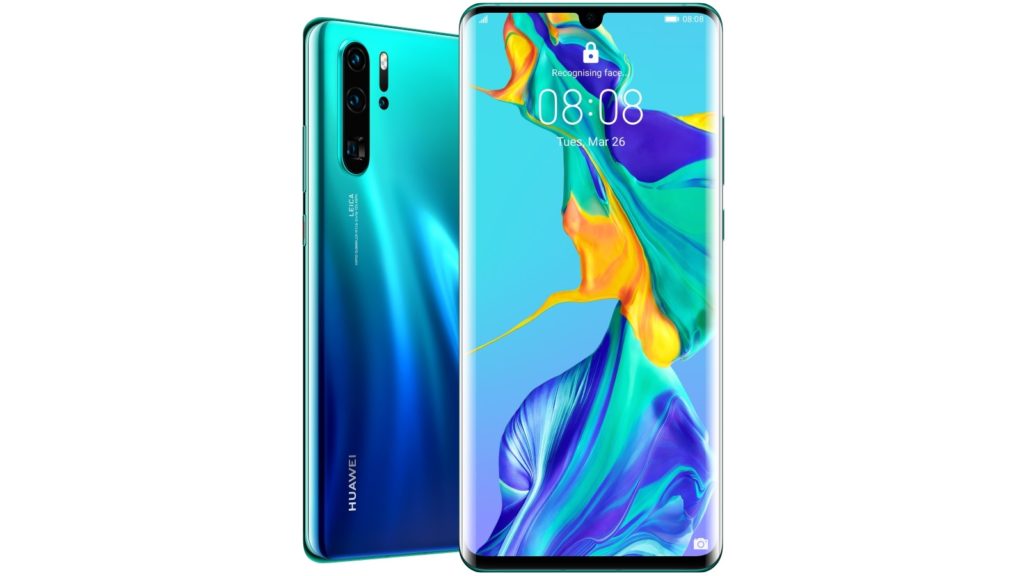 The Huawei P30 Pro is a statement from the Chinese manufacturer, Huawei, declaring that its new flagship is here to rewrite the rules of photography. It aims to do that with a quad camera system which offers 5x optical zoom, 10x hybrid zoom and an absurd 50x digital zoom. It also makes bold claims for low light performance.
When I first heard about the P30 Pro's 4 camera setup with the specs mentioned above, I was skeptical. Then, I got my hands on it. It simply blew my mind with its telephoto and low-light capabilities. This thing captures blows the Samsung Galaxy S10 Plus and Google Pixel 3 out of the water when it comes to telephoto and low-light. And with a slick design and excellent battery life, the P30 Pro makes to one of my top picks for this year.
Huawei is currently the 2nd largest phone manufacturer in the world, and with the P30 Pro, it has laid claim to get to that number one spot. The rear cameras are certainly a standout, but the colorful design and vibrant screen make this handset a true beauty. Since the US has banned Huawei, the nearest pricing I could find was £899 which translates to roughly $1142.
Huawei P30 Pro versus Huawei P30
The P30 Pro has a standard P30 variant, which is a lite version with a smaller screen albeit with a similar aesthetic. It does lack the P30 Pro's superzoom camera and depth sensors. Yes, it is less exciting, but at least has a headphone jack – something it's bigger brethren lacks.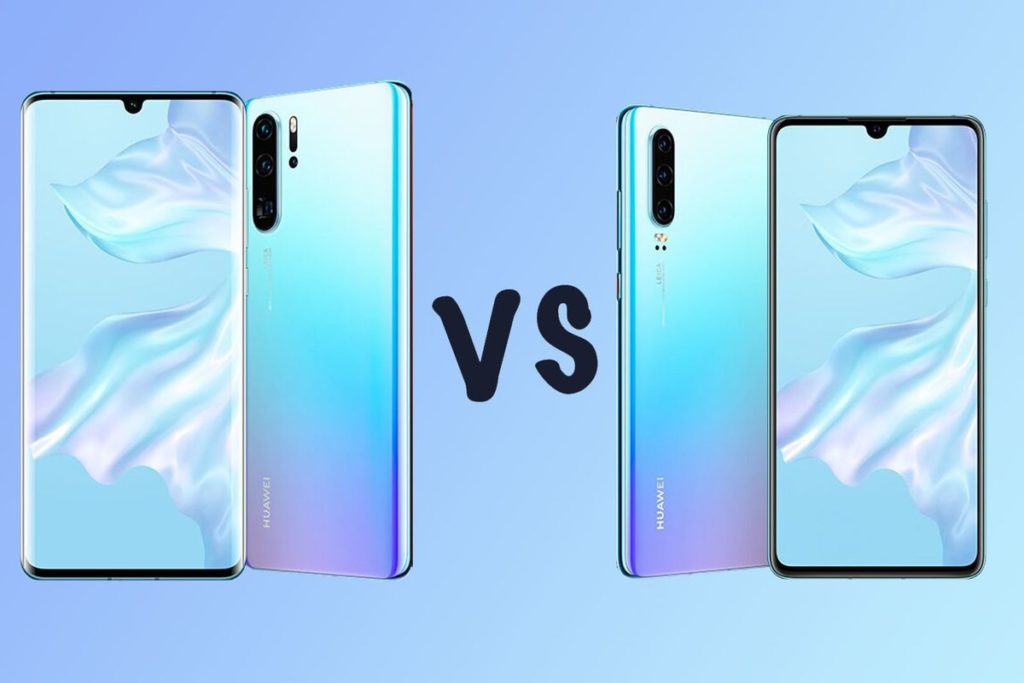 In the box

Sim card ejector tool
Instruction Manual
TPU Silicone Case
USB Type-C earphones
USB Type-A to Type-C cable
Huawei's 40W Supercharge power brick
Under the hood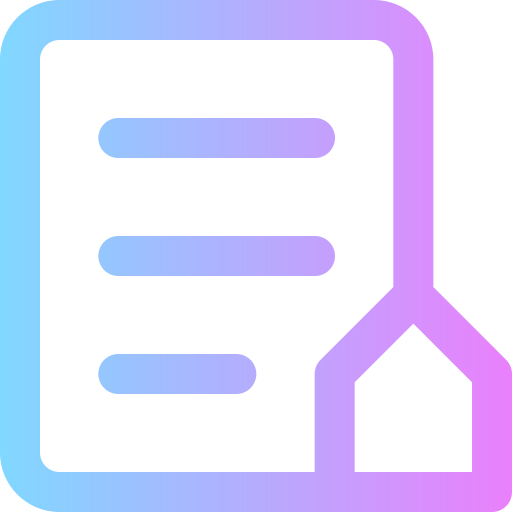 OPERATING SYSTEM
Android 9.0 Pie (EMUI 9.1)
DISPLAY
OLED
6.47 inches
1080 x 2340(~398ppi)
HDR10
DCI-P3
PROCESSOR
HiSilicon Kirin 980 (7nm)
Octa-core (2x2.6 GHz Cortex-A76 & 2x1.92 GHz Cortex-A76 & 4x1.8 GHz Cortex-A55)
RAM
6/8GB
GPU
Mali-G76 MP10
INTERNAL STORAGE
128/256GB/512GB
USB
3.1
Type-C 1.0 Reversible Connector
WLAN
802.11 a/b/g/n/ac
Dual Band
BLUETOOTH
5.0, aptX support
NFC
Yes
BATTERY
4200mAh
40W Fast Charging
15W Fast Wireless Charging
Reverse Wireless Charging
PRICE (UNLOCKED)
£899 or ~$1142
Beautifully Crafted

It was the P30 Pro's design that caught my eye at first. It stands out in a way that others don't. The way in which the blue and pink blend together is simply put – beautiful. In my opinion, this makes the phone more eye-catching than anything else on the market right now. Yes, there are other color variants available. There's a darker blue "Aurora" blend, an orange "Amber Sunrise" blend, and of course an all-black version.
It is not a bad thing that the P30 is built from glass and metal like the Galaxy S10 or the P20 Pro. Rather, it adds to the feel-good factor with a satisfying heft to it when picking it up. Some earlier phones from Huawei did feel cheap to hold, but this feels anything but. You would really want to avoid dropping the phone – an inherent possibility with all-glass designs. But hey, there's at least IP68 water and dust ingress protection!
There are no headphone jacks to speak off. The fingerprint scanner has been built into the display which works rather well. I say rather well since the technology is not mature, these in-display fingerprint scanners are not consistently accurate as of the capacitive ones.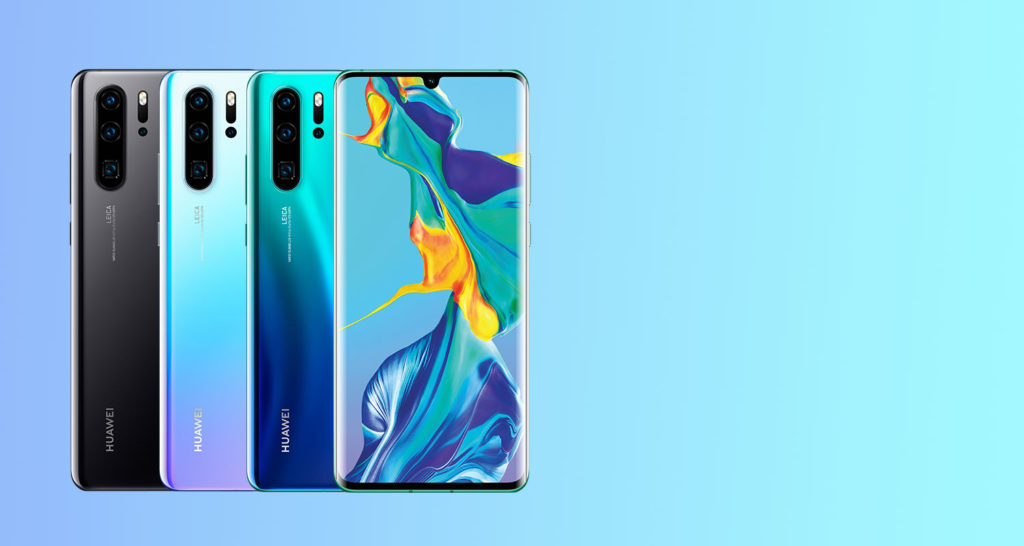 Then there's no microSD card slot since Huawei has again opted for its own nano-memory card format for expandable storage. NM cards are much more expensive and harder to come by than your standard microSD cards. Be wary that you won't be able to use your existing microSD cards with the P30 Pro.
Display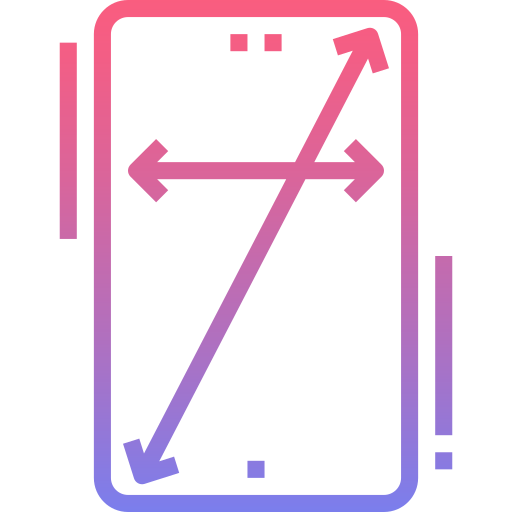 The Huawei P30 Pro packs in a nice 6.47-inch display with a resolution of 1080×2340, 19.5:9 aspect ratio and ~398ppi pixel density. It produces bright, clear and colorful images and texts, which make for an enjoyable viewing experience. Although this display is nowhere near what the Samsung Galaxy S10 Plus offers. Many of the other flagships also have higher resolution QHD+ displays while Sony went ahead and put an unprecedented 4K display.
Even the iPhone XS Max has a higher resolution screen at 1242×2688, compared to the P30 Pro; and Apple has famously not followed the pixel rush of their Android rivals over the years.
You really won't notice the difference in resolution from regular usage though. The P30 Pro pulls through just fine in day-to-day usage. It's worth mentioning though, that phones such as the Galaxy S10 lineup have their displays set to FullHD+ as default, so for most of the part, the P30 Pro isn't at much of a disadvantage.
However, if you do decide to watch higher resolution content or play games that are graphically intensive; the quality on the Huawei P30 Pro won't quite match the other smartphones. Coming to the notch, owing to the small size means it fades nicely into the notification bar.
Camera

This is the part where the Huawei P30 Pro holds its own. It is the standout feature of the P30 Pro and is the real star of the show. Huawei did all the marketing about the P30 Pro based around the camera as the centerpiece. For a good reason that was – the camera on the phone is damn brilliant.
The setup consists of 4 cameras at the rear and a Single at the front for a total of 5 cameras. Leica provides the optics as we have seen from the few previous Huawei flagships. Listed below are the 5 cameras –
40 MP, f/1.6, 27mm (wide), 1/1.7″, PDAF, OIS
20 MP, f/2.2, 16mm (ultrawide), 1/2.7″, PDAF
Periscope 8 MP, f/3.4, 125mm (telephoto), 1/4″, PDAF, OIS, 5x optical zoom
TOF 3D camera
32 MP, f/2.0, (wide), 0.8µm (Selfie/Front Camera)
Rear Camera
At the back of the P30 Pro, you get a regular looking 20MP super wide-angle lens, a 40MP lens and a somewhat weird but new square lens. This square lens, in fact, uses a prism based periscope system to achieve huge zoom with just an 8MP lens. It not only offers a 5x zoom, but also a 10x zoom without much loss on quality. For a phone that lets you get close in on the details that would otherwise look mushy on regular digital zoom, is a huge achievement.
If you are like me, you too would be skeptical about the 5x optical zoom unless you actually use it, and it is rather brilliant and handy. You can zoom a huge amount onto a single scene and get close on the details that are simply out of reach for any other phone camera. Although not quite as lossless as Huawei claims, small details are a little fuzzy. But as soon as you compare the P30 Pro's zoom shot with the S10's 2x telephoto, it becomes clear that Huawei is clearly leaps and bounds ahead.
You would think that the stabilization might be an issue, but, it is rather good too. When you're zoomed in, the phone fights hard to keep the shot steady to help get a crisp shot, and for most of the part, you can snap away freely. You can zoom further if you wish, up to 50x using digital zoom and the telephoto lens. But, the resulting image will be cropped and have a significant reduction in quality.
Low-Light Skills
The P30 Pro also hits the ball out of the park when it comes to night shots. The standalone night mode captures shots with much more shadow detail and controlled highlights than almost any other phone can manage. Albeit, it does take 4-6 seconds to capture a single image. But, the P30 Pro takes low-light imagery even further. It combines a new type of image sensor and a high ISO to capture images in situations where even the human eye has difficulty seeing. Although the pictures come out to be a bit grainy, still, its leaps and bounds ahead in low-light photography on a smartphone.
This super-low light isn't a dedicated mode, however, if there's almost no light in a scene, it'll kick in and brighten up the scene. But if you're taking a shot at night with street lamps giving off some ambient light, then you'll be hard pressed to find any difference between it and the S10 series.
Everyday shots from the regular camera are usually decent. Against the S10 Plus, the P30 Pro's shots have slightly more muted colors and don't always balance highlights and shadows well enough. As a result, bright skies tend to look a bit washed out. This is more evident when using the super wide-angle mode, which can sometimes struggle to balance the overall exposure.
Front Camera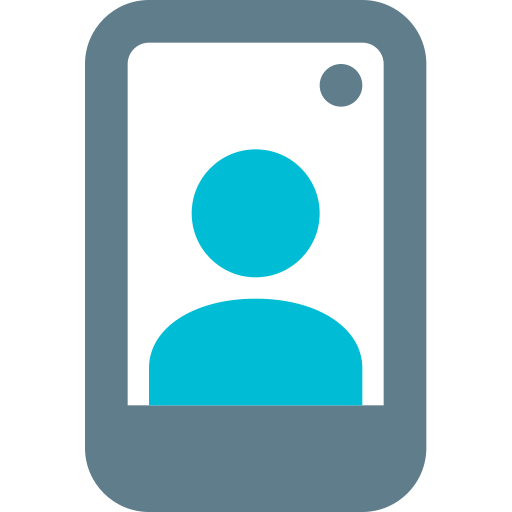 The teardrop cutout on the front of the phone houses the Huawei P30 Pro's 32MP front-facing camera. It is by every means a huge amount of pixels for a selfie camera. So, it shouldn't be a surprise that self-portraits look pin-sharp. The phone does a decent job of balancing overall exposure for your selfies too, helped by an HDR mode which keeps bright backgrounds in control. Colors tend to look natural as well. And though there's no front-facing flash, shots taken in low-light situations still look nice.
Performance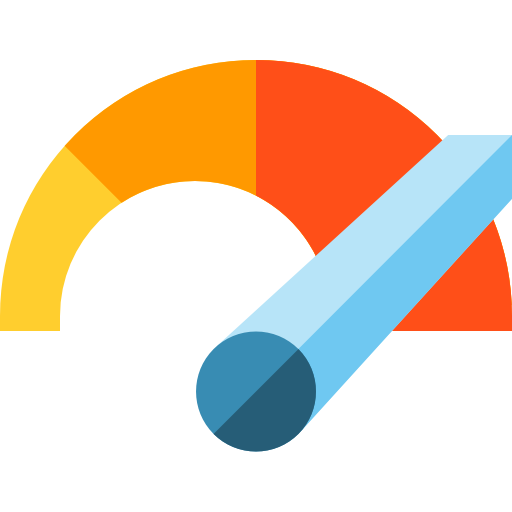 The Huawei P30 Pro runs on Huawei's own latest offering – Kirin 980 with 8GB of RAM. In benchmarks, the phone isn't a match for the Samsung Galaxy S10 Plus. It returns marginally lower scores on the Geekbench 4 multicore processor test (9625 vs 10861) and significantly underperforms in the 3D Mark Slingshot graphics test (3230 vs 7815). There's a 'Performance Mode' which lifts the numbers a bit, but it still fell short of the S10 Plus.
But as with benchmarks, they don't tell the whole story. Such is the case of the P30 Pro and I can say with confidence that this phone is far from slow. Navigating around the interface is butter-smooth and lag free. Videos stream without any issue and playing graphically demanding titles such as Asphalt 9: Legends and PUBG were a breeze.
Software & Interface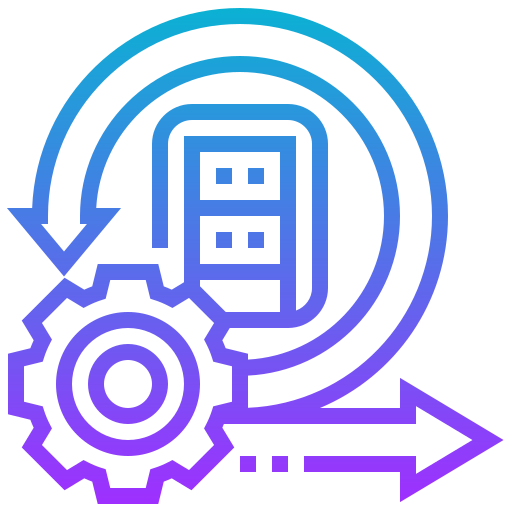 The P30 Pro runs the latest from Huawei,i.e., EMUI 9.1 atop Android 9.0 Pie. It will remind you very much of the iPhone in the way the apps are laid out across multiple home screens. The iPhonesque app layout is almost a 'thing' with phones from Chinese manufacturers. You can switch to an app drawer if you prefer.
Huawei like Samsung has seen fit to pre-install a selection of their own apps, some of which are duplicates of what Google offers. There's no way to uninstall the Huawei apps either. Although in spite of the quirks, EMUI does have its advantages though with various customization controls on offer.
Battery Life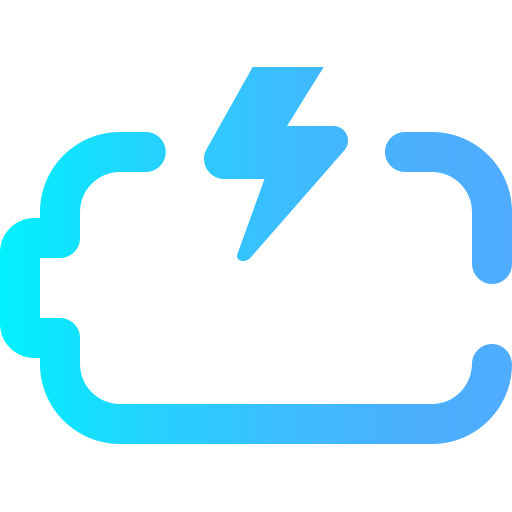 If the camera set up on the Huawei P30 Pro is the headline feature, the battery life is the underrated hero. This thing can put other flagships to shame when it comes to battery life.
The Huawei P30 Pro packs in a 4200mAh battery, which is larger than any of the rivals, which in turn translates to excellent usage stats. A superfast charge takes the phone from empty to 70 percent in just 30 minutes when charging with the bundles 40W charger. You will seldom find yourself in the need for a power bank since all this thing needs is a quick top-up if you are ever to run out of juice. The phone comfortably lasts a full day, even with heavy usage. You can easily see this phone last around two days with moderate usage.
Now if you do find yourself with power to spare and you're feeling generous, you can always share some juice with your friends using the 2-way wireless charging. When enabled, you can just about hold any Qi-enabled device to the back of the phone, and it will charge.
Pricing & Colors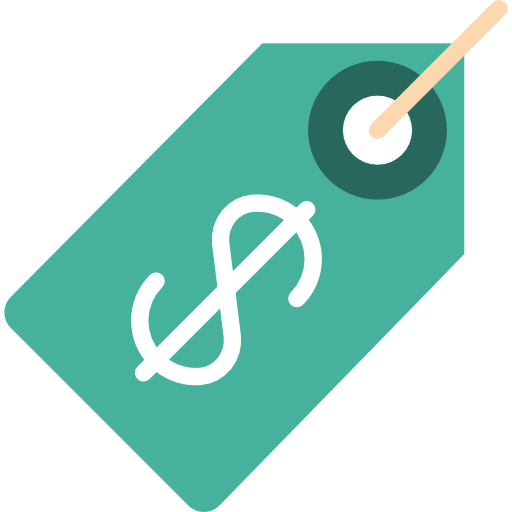 Prices: £899/£1099 for Single SIM and Dual SIM variants respectively.
Colors: Black, Breathing Crystal, Aurora, Amber Sunrise.
Verdict & Comparison
The Huawei P30 Pro not only sets a new standard for the Chinese smartphone manufacturer, but it also sets a new standard for the entire mobile industry. The four rear cameras on the P30 Pro are quite frankly brilliant. If you're skeptical of its capabilities, you should then get your hands on a demo one and test out the camera. It really shines through in the real world.
It is not the perfect smartphone – the existence of such a device is very unlikely – but the Huawei P30 Pro gets very close. It's the best camera smartphone to ever exist to date. Yes, there are small tidbits such as the look of the interface, the lower resolution display, lack of a headphone jack compared to the P30, etc. But its stand out cameras, slick day-to-day performance, and premium design make it one of the best flagship smartphones around. Thus, it is easy to recommend.
| | Huawei P30 Pro | Samsung Galaxy S10 Plus | LG V50 ThinQ (5G) | Google Pixel 3 XL |
| --- | --- | --- | --- | --- |
| Display size, resolution | 6.47-inch OLED; 2,340x1,080-pixels | 6.4-inch AMOLED; 3,040x1,440 pixels | 6.4-inch OLED; 3,120x1,440 pixels | 6.3-inch "flexible" OLED; 2,960x1,440 pixels |
| Pixel density | 398ppi | 522ppi | 564ppi | 523ppi |
| Dimensions (inches) | 6.22x2.89x0.33 in | 6.20 x 2.92 x 0.31 in | 6.26 x 3.0 x 0.33 in. | 6.2x3.0x3 in |
| Dimensions (millimeters) | 158x73.4x8.41 mm | 157.6 x 74.1 x 7.8 mm | 159.1 x 76.1 x 8.3 mm | 158x76.7x7.9 mm |
| Weight (ounces, grams) | 6.77 oz; 192g | 6.17 oz.; 175g | 6.46 oz.; 183g | 6.5 oz; 184g |
| Operating System | Android 9.0 with EMIU 9.1 | Android 9.0 with Samsung One UI | Android 9.0 Pie | Android 9.0 Pie |
| Camera | 40-megapixel (standard), 20-megapixel (ultra wide), 8-megapixel 5X optical periscope zoom, TOF (time of flight) sensor | 16-megapixel (ultrawide-angle), 12-megapixel (wide-angle), 12-megapixel (telephoto) | 12-megapixel (standard), 16-megapixel (wide-angle), 12-megapixel (telephoto) | 12.2-megapixel |
| Front-facing Camera | 32-megapixel | 10-megapixel, 8-megapixel | 8-megapixel (standard), 5-megapixel (wide) | Dual 8-megapixel |
| Video capture | 4K | 4K | 4K | 4K |
| Processor | Kirin 980 processor | Octa-core Qualcomm Snapdragon 855 | Octa-core Qualcomm Snapdragon 855 | Octa-core Qualcomm Snapdragon 845 |
| Storage | 128GB, 256GB, 512GB | 128GB, 512GB, 1TB | 128GB | 64GB, 128GB |
| RAM | 8GB | 8GB, 12GB | 6GB | 4GB |
| Expandable storage | Up to 256GB with proprietary NM card | Up to 512GB | 2TB | None |
| Battery | 4,200-mAh | 4,100 mAh | 4,000 mAh | 3430 mAh |
| Fingerprint sensor | In-screen (optical) | In-Screen | Back | Back |
| Connector | USB-C | USB-C | USB-C | USB-C |
| Headphone jack | No | Yes | Yes | No |
| Special features | Camera night mode, 40w Huawei SuperCharge, 15w wireless charging, reverse charging, IP68 water resistance | Wireless PowerShare; hole punch screen notch; water resistant (IP68); Fast Wireless Charging 2.0 | 5G connectivity; water resistant (IP68); wireless charging, Quick Charge 3.0 | IPX8, wireless charging support, Pixel Buds USB-C headphones in the box |
| Price (Unlocked) | £899 or roughly $1142 | $1,000 (128GB); $1,250 (512GB); $1,600 (1TB) | No unlocked version available. $1152 on Sprint Pre-Order | $699 (64GB); $799 (128GB) |