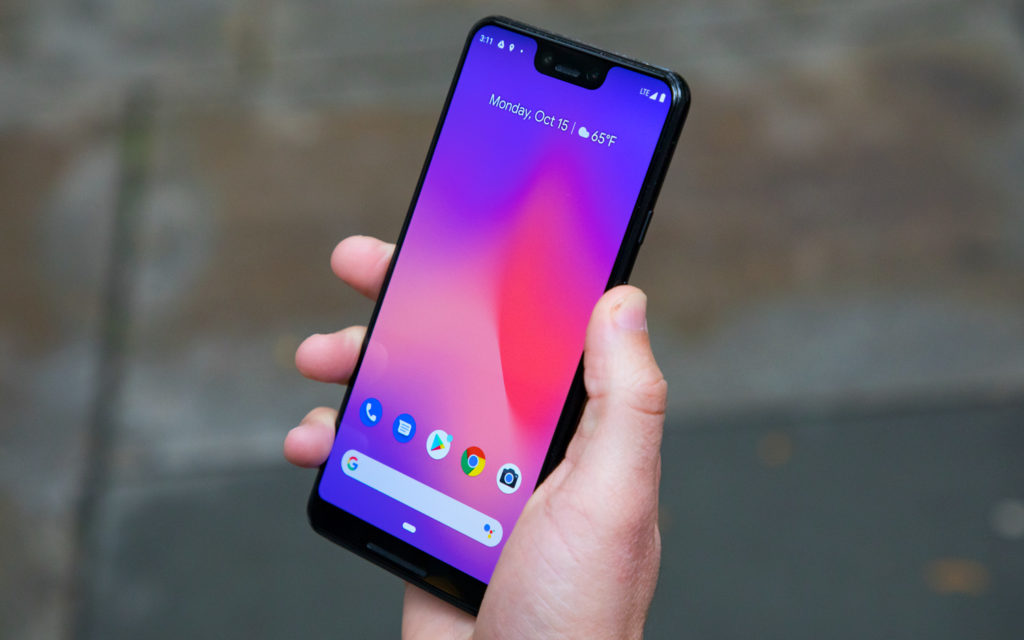 The Google Pixel 3 XL was the third smartphone from Google to be released under the Pixel moniker. It is the bigger of the two sizes that Google launched for the Pixel 3 lineup. It is Google's direct Android rival to the iPhone. The Pixel 3 XL is one of my favorites due to its camera prowess. It still does come off as one of those phones which offer a bigger screen and bigger battery than its own sibling but does everything else the same. For example – the camera on both the Pixels is the same, the screen-on-time is almost the same, the performance on offer is also the same.
While smartphones from the like of other manufacturers like Samsung and Huawei are rising to take the Pixels' crown away, the Pixel 3 XL is still arguably the best overall camera smartphone. The thing that stands out the most though is – what other OEMs accomplish with 3 – 4 cameras, Google seems to do almost all those with just a Single rear camera. It's all down to Google's software processing with AI and Machine Learning that has matured over the years since the launch of the original Pixel.
Read on to find out more about the Pixel 3 XL.
Get your Pixel – Here.
Google Pixel 3 XL vs Google Pixel 3
There are really just two differences to evaluate – screen size and battery. We specifically menti screen size because Google worked hard to make sure that the Pixel 3 lineup has identical-looking displays. So it shouldn't matter much if you get the bigger XL or the smaller Pixel 3 since both the OLED panels have been calibrated to look the same. The Pixel 3 XL also has a very sizeable notch that will be very distracting to some. The notch also does protrude into usable screen space.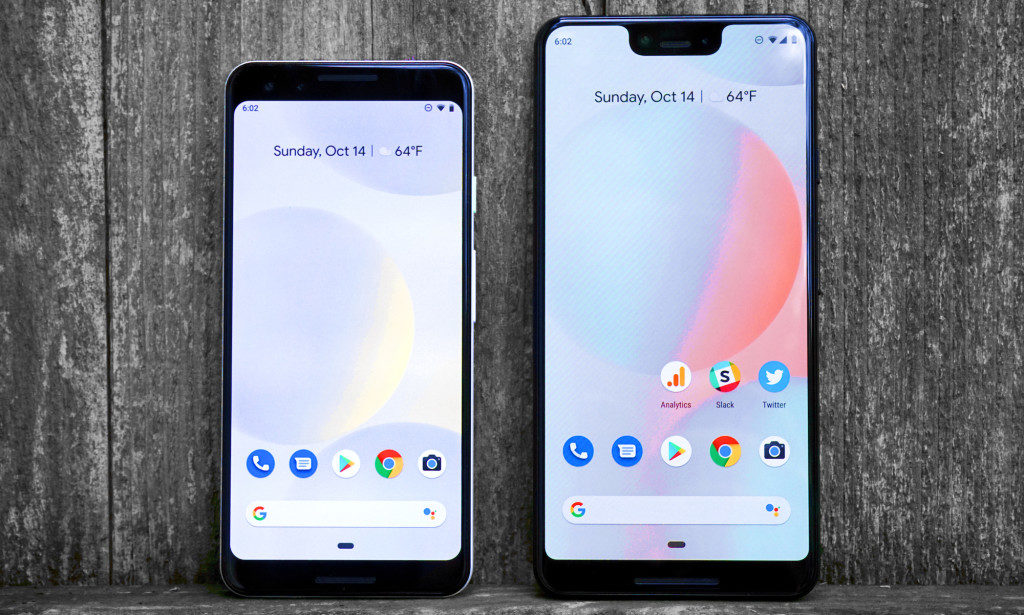 The other main difference is the battery – 2915mAh vs 3430mAh. With a 17% larger battery, the Pixel 3 XL has a noticeable prolonging of battery life. Mediocre usage will get you through the day on Pixel 3, whereas the Pixel 3 XL can take a bit more abuse and still make it to the end of the day.
In the box

Instruction Manual
SIM ejector tool
Team Pixel stickers
USB-C earbuds
USB-A to USB-C adapter
USB-C to 3.5mm dongle/adapter
USB-C to USB-C charging cable
An 18W fast charger
Under the Hood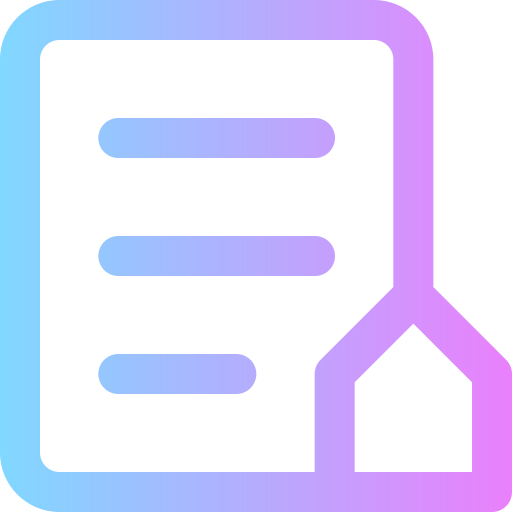 OPERATING SYSTEM
Android 9.0 (Pie)
DISPLAY
P-OLED
6.3 inches
1440 x 2960 pixels
18.5:9 ratio (~523 ppi density)
DCI-P3 100%
HDR
PROCESSOR
Qualcomm Snapdragon 845 (10 nm)
Octa-core (4x2.5 GHz Kryo 385 Gold & 4x1.6 GHz Kryo 385 Silver)
RAM
4GB
GPU
Adreno 630

INTERNAL STORAGE
64/128GB
USB
3.1
Type-C 1.0 Reversible Connector
WLAN
802.11 a/b/g/n/ac
Dual Band
BLUETOOTH
5.0, aptX HD support
NFC
Yes
BATTERY
34300mAh
18W Fast Charging
Qi Wireless Charging
PRICE (UNLOCKED)
$899/$999
Pixel 3 XL – Design

The Google Pixel 3 XL's design isn't revolutionary in terms of smartphone design, but that doesn't stop it from changing into something more satisfactory over last year's Pixel 2 XL. Gone are the glass and aluminum back in favor of an all-glass two-tone finish. It's made up of glossy glass at the top and textured matte glass for the rest.
You do get the feeling of a more seamless transition between the two textures with the soft-touch glass back. The soft-touch glass is made of the same Corning Gorilla Glass 5 that protects the screen. An aluminum frame binds both the front and back pieces of the glass together – albeit the only metal you'll notice.
The Pixel 3 XL fits onto one hand but operation takes two hands. It's also apparent that the Pixel 3 XL is a bit more slippery than the Pixel 2 XL as soon as you get your hands on one. The all-glass design has its own set of perks. First, LTE signals travel more easily through glass than aluminum; that will be significant as we transition to 5G networks in the future. Second, wireless charging is now present, something that wasn't seen since the plastic Nexus 6.
The Pixel 3 XL also get smoother corners with everything rounded off and flattened. The edges of the frame are polished and the rear fingerprint sensor is now flatter. The smoother design however good may it be, still doesn't come close to something like the Samsung Galaxy Note 9 or the Galaxy S10. To put it bluntly, Google isn't winning any design awards. 
Display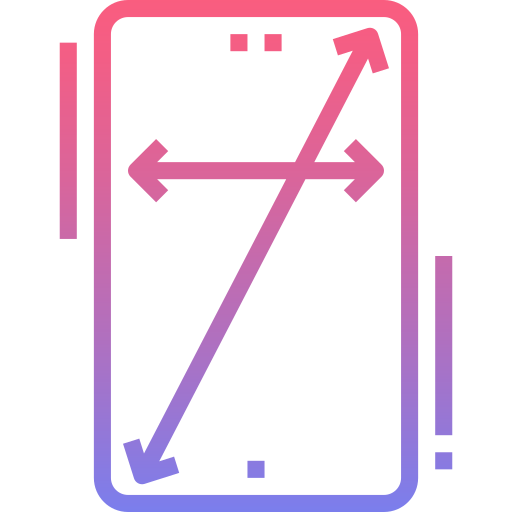 The Google Pixel 3 XL has a very sizeable 6.3-inch OLED display with an 18.5:9 aspect ratio at QHD+ resolution. The display has HDR support with true black levels. It is a higher quality display when compared to the Pixel 2 XL's problematic P-OLED display which had ghosting burn-in problems and would become desaturated.
Another thing you will notice is there's more screen and fewer bezels on the Pixel 3 XL. With a screen-to-body ratio of 83%, thanks to the 6.3-inch screen, it basically fits into the same dimensions of 158 x 76.7 x 7.9mm. You get a resolution of 1440 x 2960 (~523ppi) on the Pixel 3 XL.
Now coming to the part that no one in particular likes that much – the notch. Google seems to have taken a step back with the design of the notch. The notch's depth is such, that it becomes increasingly difficult to ignore. Fortunately, Google's hidden setting in the developer menu offers the ability to hide the notch in its entirety.
The notch cut-out shouldn't be much of a dealbreaker if you want the Pixel 3 camera and want your phone to have a bigger screen. The software tricks certainly help.
Camera

Google Pixel 3 XL along with its smaller variant is the best camera phone out there. There are no other ways about it. Its photos were often marginally better than the other flagship phones. And, when you compare the Pixel 3 XL and other flagships side-to-side, you'll find even bigger differences. The camera setup on the Pixel 3 lineup consists of 3 cameras. One rear camera and finally for this generation, 2 front-facing cameras. Listed below are the three cameras –
12.2 MP, f/1.8, 28mm (wide), 1/2.55″, 1.4µm, dual pixel PDAF, OIS
8 MP, f/1.8, 28mm (wide), PDAF
8 MP, f/2.2, 19mm (ultrawide), no AF
Rear Camera
What sets Google's 12.2MP rear camera apart from the other OEMs is – consistency. You get sharper, slightly brighter images from the Pixel 3 XL's camera, whereas the iPhone XS Max tends to show overly warm tones of color. The Samsung Galaxy Note 9 or the Samsung Galaxy S10 Pro didn't always have the best HDR, and end up being the second best. The Huawei P30 Pro and P20 Pro always tend to oversharpen things with the HDR being a hit-or-miss at times. 
What's more impressive is that Google Pixel 3 XL doesn't even have the best camera hardware on paper. Its f/1.8 aperture isn't ground-breaking when compared to faster f/1.5 aperture lenses from Samsung and LG. Also noteworthy is the 12.2MP camera which doesn't have the pixel count when compared to its 16MP and 40MP competitors.
Behind the scenes, Google's dedicated Pixel Visual Core chip and machine-learning software are the magic ingredients. It recognizes photos and decides what they should look like and which shots you will actually want. So, if there's one thing that Google knows how to do, it would be processing data and perfect algorithms.
Plural – Front Cameras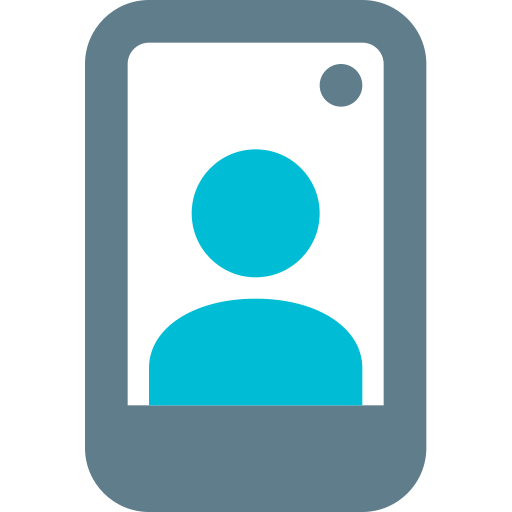 This is where things get a bit interesting this year with the Pixel lineup. Instead of a single selfie camera, Google has gone ahead and gave the Pixel 3 and the XL a second front shooter. These two selfie cameras share the rear camera's machine learning perks, and for most of the part, offers a strong case for the best selfie shooter. Both the cameras come with 8MP sensors. The primary one offers a tighter frame at a rather regular 75° field of view, whereas, the secondary selfie camera offers a wider 97° field of view.
8 MP, f/1.8, 28mm (wide), PDAF
8 MP, f/2.2, 19mm (ultrawide), no AF
Night Sight
This is the highlight feature of the Google Camera app present in all Pixel smartphones. Night Sight does an incredible job of ramping up the brightness of low-light photos, such that you don't need to use the aggressive, photo-ruining flash. This is why the Pixel 3 XL has become the favorite nighttime low-light shooter of choice for many. Even though it can be pitch black out, you'll still be able to walk away with a respectable looking photo thanks to this camera mode.
Performance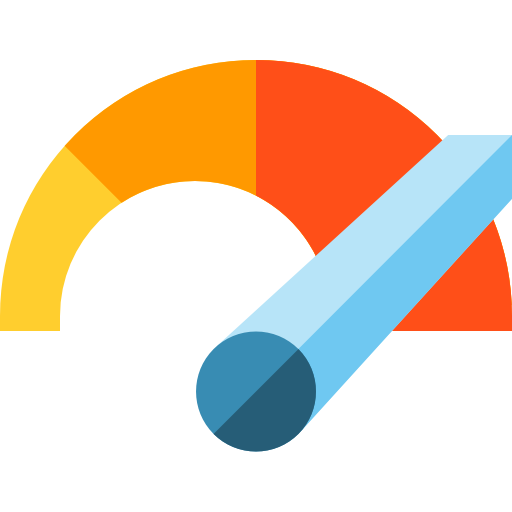 The Google Pixel 3 XL has been built for offering stable everyday performance. You won't find any record-breaking speeds from its chipset and RAM configuration. Moreover, it uses the last gen Snapdragon 845 chipset paired with only 4GB of RAM, at a time when Google's rivals are offering 6 or 8GB of RAM as standard. It is noteworthy that even the older Apple A11 chipset beats the Snapdragon 845 chipset hands down.
Benchmarks, such as GeekBench 4 puts the single core score at around the 2380 mark. While the multi-core score sits at around the 8380 mark. This score puts it just behind the Samsung Galaxy Note 9 in the single core and multi-core benchmarks. But the scores are on par with the OnePlus 6T. It's okay since there is no lag whatsoever in its day to day performance and it runs stock android on Google-made hardware.
Software & Interface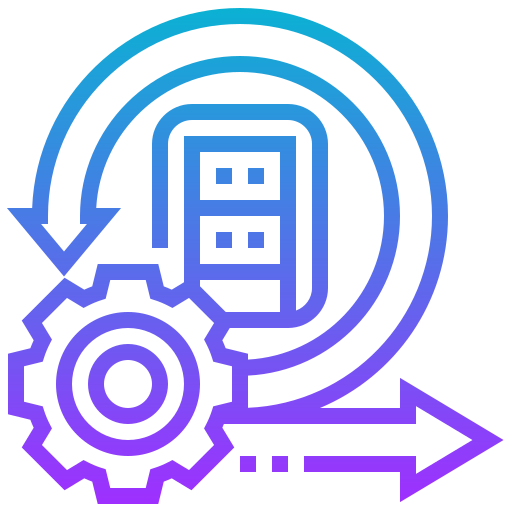 The Google Pixel 3 XL is the best way to soak in Android 9.0 Pie in all its glory. Interface changes with a big screen to enjoy further refined Material Design and battery-saving features. Since it comes with stock Android which contrasts with the look and feel provided by other OEMs, who are very liberal in altering Google's software to their liking. But not on this device, here everything is as Google intended it.
You are in for a bit of change though, since Google's on-screen navigation buttons along the bottom of the handset have been downsized and require you to learn new gestures. Google's changed UI also makes space for the Pixel 3 XL's notch. The time and notification icons reside on the left side of the screen, while icons for LTE, signal strength, battery life are on the right. The on-screen volume slider is now right-aligned, adjacent to the physical volume slider. The slider is now a dedicated volume controller for media, while a small toggle button at the top lets you set your phone to ring/vibrate/silent mode.
You'll also benefit from the Adaptive Battery Life and Adaptive Brightness settings which use Google's machine learning to work its magic sauce. One learns your usage pattern and reduces battery drain by removing apps that are not used from the background. The other feature takes into account your surroundings to save you some juice whenever possible.
Battery Life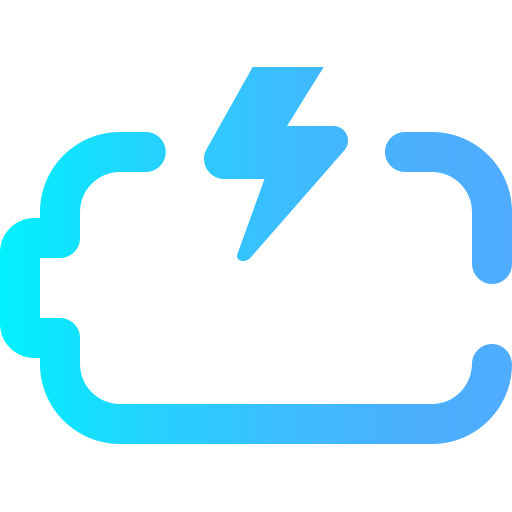 You'll find the 3430mAh battery in the Google Pixel 3 XL just about adequate for a day's usage but not beyond that. If you put your phone through some heavy usage, such as – lots of calls, GPS, gaming, it is very probable that you'll be looking for your charger by the evening.
The phone though seems to keep its charge well in standby mode. New for this year is wireless charging for added convenience. On normal (moderate) usage, you should be able to squeeze out about 6hrs of screen-on-time. Although your mileage may vary with your usage pattern. Bundled with the Pixel 3 XL is an 18W fast charger. It isn't as fast like OnePlus's Dash Charge or Huawei's SuperCharge.
Pricing & Colors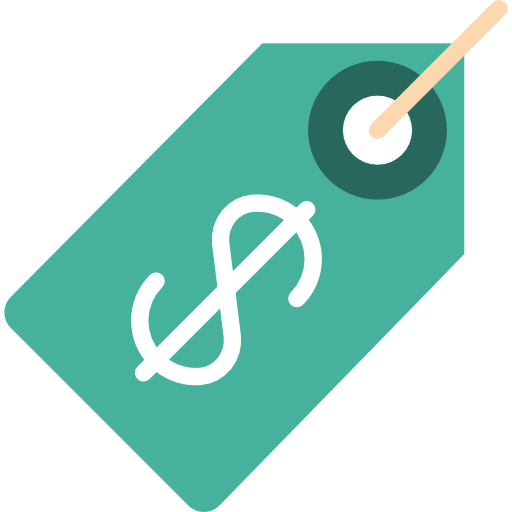 Prices start at $899 for the 64GB variant, while the 128GB variant costs a cool $999.
Google offers the phone in 3 shades – Clearly White, Just Black, and Not Pink.
Verdict & Comparison
The Google Pixel 3 XL is the best camera smartphone around. It's the right fit for people who love what Google offers on its own hardware with software that's more or less unaltered. While some people will mind the huge notch, others might prefer to just have a Pixel with a bigger screen and not mind the notch that much.
It's single 12.2MP rear camera single-handedly outperforms every other smartphone camera in almost all aspects of mobile photography and delivers on its excellent machine-learning genes. And already if the rear camera wasn't impressive enough, there are the brilliant selfie shooters at the front which use the same algorithms to deliver impressive shots.
We just wish it had a bit more expandability or larger storage options instead of just unlimited cloud backups. The bottom line – since no phone is perfect, the Google Pixel 3 XL with all its flaws still manages to be an excellent everyday performer with good battery life and a top-of-the-line camera. We feel it is competitive enough till date and recommend it to people who put smartphone camera quality as their topmost priority.
| | Google Pixel 3 XL | Samsung Galaxy S10 Plus | LG V50 ThinQ (5G) | iPhone XS Max |
| --- | --- | --- | --- | --- |
| Display size, resolution | 6.3-inch "flexible" OLED; 2,960x1,440 pixels | 6.4-inch AMOLED; 3,040x1,440 pixels | 6.4-inch OLED; 3,120x1,440 pixels | 6.5-inch Super Retina OLED; 2,688x1,242 pixels |
| Pixel density | 523ppi | 522ppi | 564ppi | 458ppi |
| Dimensions (inches) | 6.2x3.0x3 in | 6.20 x 2.92 x 0.31 in | 6.26 x 3.0 x 0.33 in. | 6.2x3.0x.3 in |
| Dimensions (millimeters) | 158x76.7x7.9 mm | 157.6 x 74.1 x 7.8 mm | 159.1 x 76.1 x 8.3 mm | 157.5x77.4x7.7 mm |
| Weight (ounces, grams) | 6.5 oz; 184g | 6.17 oz.; 175g | 6.46 oz.; 183g | 7.3oz; 208g |
| Operating System | Android 9.0 Pie | Android 9.0 with Samsung One UI | Android 9.0 Pie | iOS 12 |
| Camera | 12.2-megapixel | 16-megapixel (ultrawide-angle), 12-megapixel (wide-angle), 12-megapixel (telephoto) | 12-megapixel (standard), 16-megapixel (wide-angle), 12-megapixel (telephoto) | Dual 12-megapixel |
| Front-facing Camera | Dual 8-megapixel | 10-megapixel, 8-megapixel | 8-megapixel (standard), 5-megapixel (wide) | 7-megapixel with Face ID |
| Video capture | 4K | 4K | 4K | 4K |
| Processor | Octa-core Qualcomm Snapdragon 845 | Octa-core Qualcomm Snapdragon 855 | Octa-core Qualcomm Snapdragon 855 | Apple A12 Bionic |
| Storage | 64GB, 128GB | 128GB, 512GB, 1TB | 128GB | 64GB, 256GB, 512GB |
| RAM | 4GB | 8GB, 12GB | 6GB | 4GB |
| Expandable storage | None | Up to 512GB | 2TB | None |
| Battery | 3430 mAh | 4,100 mAh | 4,000 mAh | 3174 mAh |
| Fingerprint sensor | Back | In-Screen | Back | None (Face ID) |
| Connector | USB-C | USB-C | USB-C | Lightning |
| Headphone jack | No | Yes | Yes | No |
| Special features | IPX8, wireless charging support, Pixel Buds USB-C headphones in the box | Wireless PowerShare; hole punch screen notch; water resistant (IP68); Fast Wireless Charging 2.0 | 5G connectivity; water resistant (IP68); wireless charging, Quick Charge 3.0 | Water-resistant (IP68); dual-SIM capabilities (nano-SIM and e-SIM); wireless charging; Face ID; Memoji |
| Price (Unlocked) | $699 (64GB); $799 (128GB) | $1,000 (128GB); $1,250 (512GB); $1,600 (1TB) | No unlocked version available. $1152 on Sprint Pre-Order | $1,099 (64GB), $1,249 (256GB), $1,449 (512GB) |
Related – Pixel 4 Launch Rumors