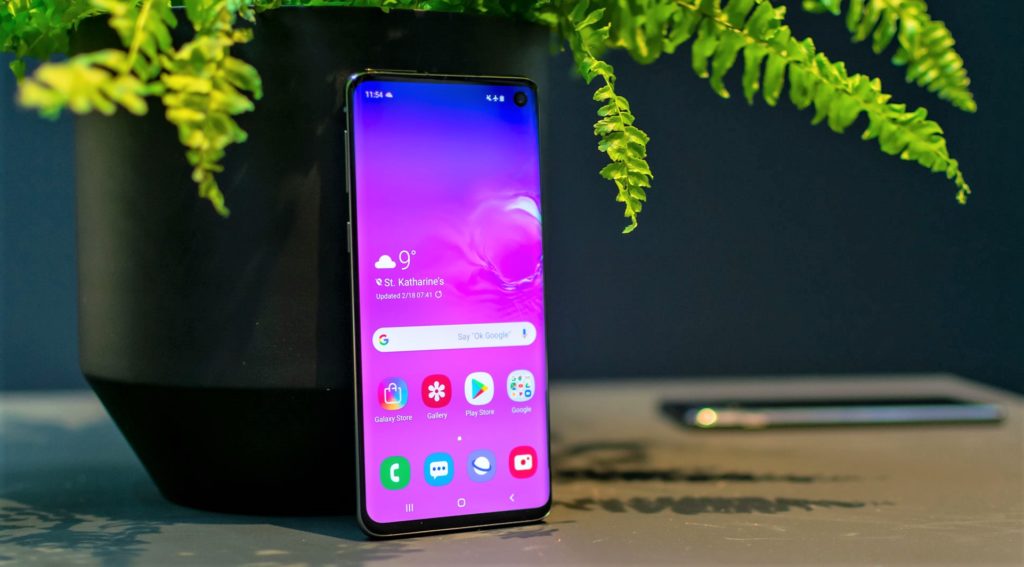 The Samsung Galaxy S10 was launched way back in February this year. Yes, we're a little late to the review, but we figured why the heck not!
The latest S series from Samsung always comes with all the bells and whistles that the company could ever cram, and this year too the S10 is no exception. The S10 represents the tenth iteration of the Galaxy lineup. The Galaxy S10 also doesn't lack any innovation or ambition.
For many people around the world, the smartphone industry has only 2 major players – Samsung Galaxy and Apple iPhone. There isn't much chance of people switching over to other players in any given upgrade cycle. Samsung dominates the non-iPhone smartphone market almost at any given location around the world where people have the purchasing power. In many cases, they even outperform Apple in some of those markets.
So, it should be of no surprise that when Samsung refreshes the Galaxy S line, the technological world stops and notices. Samsung once again took advantage of their expertise in hardware, display, feature set, and specs and simply notched it up another level for 2019. The result? A phone that is an almost perfect buy for just about anyone.
Pros:
The best ever smartphone display
Top-notch specs
New Ultra-wide camera
Headphone jack (Yes, that's a feature now)
Additional useful hardware and software features
Cons:
The under-display fingerprint sensor is not that good (maybe an update can fix it?)
The main camera is still not at par with Google (Yes, we're all waiting Samsung)
Charging speed is slower compared to the competition (Huawei P30 Pro anyone?)
Software still requires some user tweaks and management
Samsung Galaxy S10 – What's in the box?

The Galaxy S10 itself
Power Adapter
USB-C to USB-A Adapter
AKG Earbuds (braided cable) with extra ear tips
USB-C to USB-A Charging cable
SIM ejector tool
Instruction Manual
First off, after opening the box, you will find the instruction manuals and guides. Attached to the back of the manuals' packaging is the SIM ejector tool. Next, the phone itself wrapped in a plastic covering. Next, you will find storage compartments housing the accessories.
A 15W charging brick,
A USB-C to USB-A charging cable,
A USB-C to USB-A adapter, and
AKG earbuds with a braided cable and some extra ear tips.
If you really into the wireless life, you do have the option of getting the Galaxy buds for about $129.99.
Samsung Galaxy S10 – Under the Hood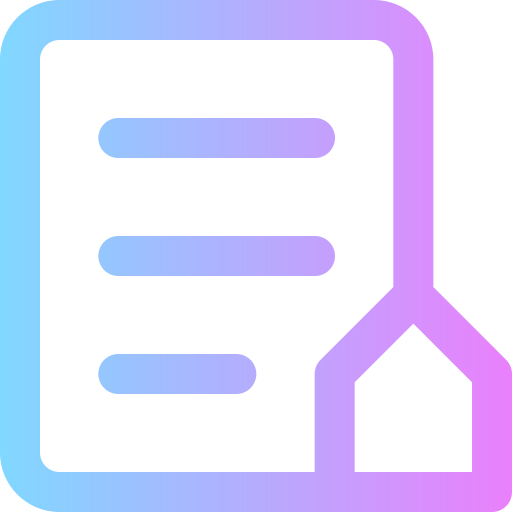 Samsung usually does a Global Exynos SoC variant and a USA/LATAM/China Snapdragon SoC variant. You will be happy/disappointed depending on where you live and what variant you want/wanted to get. But here you go with the specifications –
OPERATING SYSTEM
Android 9.0 Pie (One UI)
DISPLAY
Dynamic AMOLED
6.1 inches1440 x 3040 (~550ppi)
HDR10+
Always-On display
PROCESSOR
Qualcomm Snapdragon 855 (7nm)
(1 x 2.84 Ghz Kryo 485, 3 x 2.41Ghz Kryo 485, 4 x 1.78Ghz Kryo 485)

Exynos 9820 (8nm)
(2 x 2.73Ghz Mongoose M4, 2 x 2.31Ghz Cortex A75, 4 x 1.95Ghz Cortex A55)
RAM
8GB
GPU
Adreno 640
Mali G76 MP12
INTERNAL STORAGE
128/512GB
USB
3.1,
Type-C 1.0 Reversible connector
WLAN
802.11 a/b/g/b/n/ac/ax
Dual-Band
BLUETOOTH
5.0, aptX support
NFC
Yes
BATTERY
3400mAh15W Fast Charging15W Fast Wireless Charging9W Reverse Wireless Charging
PRICE (UNLOCKED)
$799.99/$1049.99
For Carrier Pricing Visit : Here
Samsung Galaxy S10 – Design

Punch-hole camera
Edge-to-Edge display (top – bottom, side – side)
Sensors tucked behind the screen
Gone is the notification LED
Top-notch glass and aluminum build
Overview
The first thing that you will notice when looking at the S10 will be the absence of a notch. That instead has been replaced by a punch-hole Infinity-O display with the punch-out housing the front camera.
To many of you, the notch or punch hole, are subjective in terms of looks as is clear from available reviews. But no matter what your opinion is, the punch hole seems to Samsung's solution for housing the selfie camera on an all-screen flagship phone unless a lesser offensive solution is found. For what it's worth, the punch hole pretty much fades away if you don't notice it exclusively. That is true for most notches, for that matter.
Well, if the design still bothers you, you can hide it in its entirety by toggling the 'Hide Camera' option from the settings menu. This option switches off the pixels at the top portion of the screen to make it seem that the punch hole isn't there.
Earpiece
Now, coming to the earpiece, it is still a conventional unit. The proximity and ambient light sensors have been moved underneath the display. You can't see them, but they are present. The sad part is, you will miss the notification LED – it's been totally removed.
Build
As you know by now, Samsung introduced its current design language way back with the S6. Ever since they have been incrementally upgrading the design through the years to freshen it up occasionally. The S10 is no exception to Samsung's Glass and Aluminum design, albeit Samsung does go bigger with their screens with every iteration of their S series and Note series. This year though, the S10+ comes with one additional design perk – a ceramic back option.
Samsung Galaxy S10 – Best Ever Display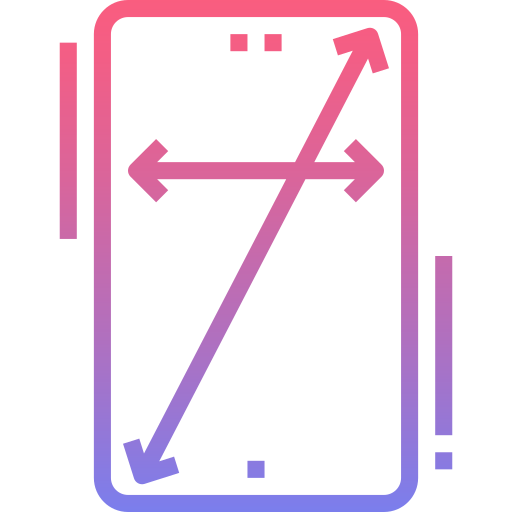 Time and again it has been agreed upon that Samsung makes the best displays to adorn our smartphones. The Samsung Galaxy S10 keeps that reputation going. The 6.1-inch 19:9 Super AMOLED panel looks better than any of the rivals. HDR10+ support further sweetens the ownership experience with support for even superior contrast and color.
The screen sports a QHD+ resolution, which creates a pixel density of about 550ppi. Everything on the screen looks super crisp and detailed. However, the phone comes with the resolution set to FullHD+ by default. And that resolution in normal scenario helps in reducing battery drain. The result is a slight increase in screen-on time.
Dynamic AMOLED?
The Samsung Galaxy S10 comes equipped with Samsung's first ever Dynamic AMOLED display. So what's the catch? The difference lies in the support and enhanced emphasis on HDR. Unlike the previous Galaxies, these smartphones have a renewed emphasis on HDR10+ support – the '+' is what counts here.
Samsung Galaxy S10 – Loudspeaker & Audio
The Samsung Galaxy S10 has a pair of speakers. The main bottom-firing loudspeaker and the earpiece at the front. The speakers have an approximate 60:40 stereo split, the bottom one being louder.
While in landscape mode, each speaker has its own respective channel. When in portrait mode, they are both assigned the previous channel. The loudspeaker has a measured loudness level of 85.5dB while ringing.
The sound clarity is top notch with minimal crosstalk. Loudness is also above the average crop of phones.
Samsung Galaxy S10 – Camera
You'll find three cameras at the back of the S10. The front has to make do with a single camera while its elder brethren get an additional depth sensor.
Rear Camera

The rear consists of –
12 MP, f/1.5-2.4, 26mm (wide), 1.4µm, Dual Pixel PDAF, OIS
12 MP, f/2.4, 52mm (telephoto), 1.0µm, AF, OIS, 2x optical zoom
16 MP, f/2.2, 12mm (ultrawide), 1.0µm
Samsung was a little too late for the dual camera party. The telephoto module appeared just last year with the debut of the Galaxy S9+, but it's catching up with the trend, fast. With the introduction of the Galaxy S10 and Galaxy S10+, Samsung has gone ahead and added an ultra wide-angle camera at the back. It is now a truly versatile and complete setup.
Check out Samsung Galaxy S10 images –https://www.gsmarena.com/samsung_galaxy_s10-review-1903p7.php#image0
The ultra wide-angle camera covers a field of view of 123 degrees, which translates into an equivalent of 12mm focal length in 35 mm film terms. To be frank, it is VERY wide. The lens has an aperture of f/2.2 with fixed focus (no autofocus sadly).
The other two cameras are identical to the S9+ and Note 9. The primary module is the same 12MP sensor with dual pixel phase detect autofocus. It has a dual aperture lens in front which allows it to switch between f/1.5 and f/2.4 depending on the lighting.
The secondary telephoto camera module is the same 12MP sensor with 2x optical zoom, sitting behind an f/2.4 aperture lens. Both the lenses are optically stabilized. Although both have phase detection autofocus, the dual pixel variety is missing from the secondary telephoto module.
There's also a new bright mode that Samsung is touting to improve low light performance.
Front Camera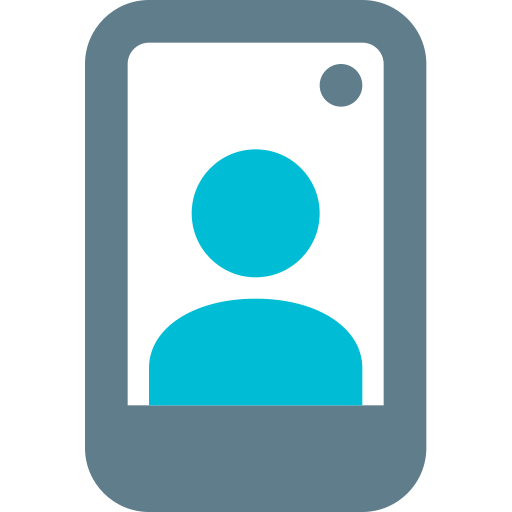 The front consists of –
10 MP, f/1.9, 26mm (wide), Dual Pixel PDAF
Over at the front, you will find a single selfie shooter. Unlike the S10+, the S10 gets only the single 10MP sensor with an aperture of the f/1.9 lens. There's no secondary camera module for depth sensing, as such the S10 has to rely solely on its NPU to differentiate between subject and background. The front though gets the Dual Pixel PDAF.
Ultrasonic fingerprint sensor – Mixed feelings
Samsung's otherwise almost perfect flagship this year ends up with one controversial decision the company made. Over the years, all of Samsung's such decisions are related to biometric security. Note 9 was perhaps the last phone to sport an Iris scanner. Thankfully Iris scanning is gone now.
The move to an ultrasonic fingerprint sensor is a bit painful for users. The only difference between the S10 and other existing smartphones that use in-display fingerprint sensors? While all of them use an optical type sensor which uses a camera, Samsung's implementation involves using sound waves.
Under no situation or circumstances will you find the sensor on the Galaxy S10 to be faster or more consistent than the S9's, which is rather disappointing. But consider the fact that in-display sensors are an emerging technology. It is much newer when compared to the now matured capacitive fingerprint sensor technology.
There is only one advantage you might have with the in-display fingerprint sensor. You might not have to pick up the phone to unlock it as you might have done in the past with rear mounted capacitive fingerprint sensors. But the sensor requires far more effort than one would like to, that is, you need to find a sweet spot where you know it will unlock right away. So, perhaps this fingerprint sensor might be the only negative of the Galaxy S10.
Android Pie with One UI
Over the years Samsung's TouchWiz morphed into GraceUX and later simply Samsung UX.
The latest iteration of Samsung's UX is called One UI.
It's characterized by rounded menus and buttons, focus on single-handed use, and colorful icons.
There's a system-wide dark theme.
Always-on display, double tap to wake and show always-on display.
Easier notification shade access.
Mixed feelings on the half-baked execution of gesture navigations.
Triple press home to get to one-handed mode.
Depending on who you ask, people seem to either love Samsung's implementation of Android or simply not. You see many YouTube reviewers and their preference towards Stock Android or Almost Stock Android which, many of their viewers also seem to prefer.
Now, if you are a longtime Samsung user and have used Samsung phones in the past, you will definitely love One UI. It is much cleaner, faster and smoother when compared to TouchWiz/GraceUX. One UI with Android Pie is Samsung's best implementation of Android to date.
Performance & Battery Life
Touting top of the line Snapdragon and Exynos chipsets, depending on your country, the Samsung Galaxy S10 is plenty fast. It comes with double the RAM. Up from last years' 4GB to 8GB for this year.
Then there are 128GB and 512GB internal storage variants. Thereby effectively eliminating the worry for 64GB variants. Moreover, you also get the option of expandable storage. Also, onboard is Wi-Fi 6.
Now coming up on battery life, the Samsung Galaxy S10 as you probably know by now packs a 3400mAh battery. Although there is an increase in screen size, Samsung still quotes an all-day battery life like the S10's predecessor. Samsung did increase wireless charging speeds to 15W, which on the face of it, is very fast. But is still one-upped with Xiaomi's introduction of their 20W wireless charging.
Lastly, the 15W wall charger is from the Galaxy S6 era. It isn't quite in the league of Quick Charge 4+ or Proprietary Chargers that charge at 40W or above. Let's hope Samsung ups the charging speed in their upcoming Note 10 or the S11.
Price & Colors
Price – $799.99/$1049.99 – 128GB/512GB
Colors – Prism White/Prism Black/ Prism Blue/Flamingo Pink
Verdict
In spite of the previous gen S9 and S9+ being extremely good smartphones, the S10 and S10+ improve upon them by a sizable margin. And now, Samsung has yet again set a very high bar.
The display itself a benchmark of the industry on its own. All of this comes with Samsung's best yet implementation of Android (One UI). It is a near perfect phone, except maybe the controversial in-display fingerprint scanner.
The S10 on its own makes a lot of sense as a replacement or an upgrade from the S9 unless screen size is a driving factor. In the end, we feel the Samsung Galaxy S10 is a superb phone. Years of refinement have brought the company to a position where any groundbreaking changes are unlikely. But as far as incremental upgrades go, the S10 makes its point to be a meaningful one and is easy to recommend.