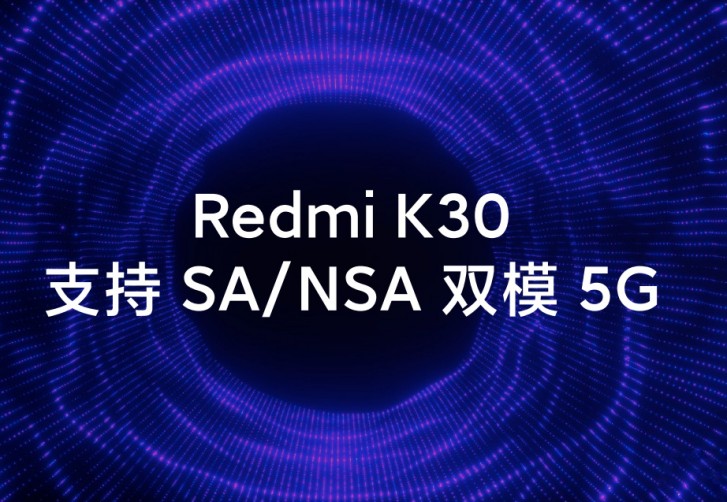 Redmi, Xiaomi's sub-brand company, today uncovered its first 5G smartphone for next year. That smartphone is the Redmi K30, which has already been introduced during the Redmi 8 and 8A launch event. This time Redmi K30 had some key specifications. At the Redmi 8 launch event, the GM of Xiaomi, Lu Weibing advertised an early look at the Redmi K30.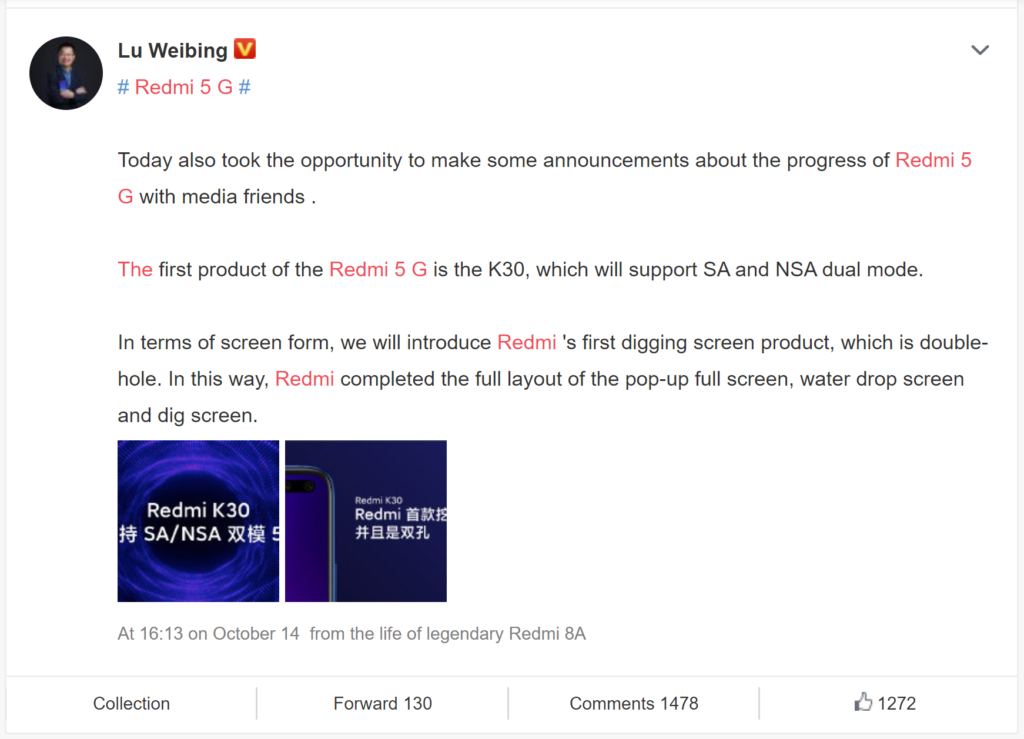 We've heard for a while now that the company is working on a 5G smartphone, and it's confirmed today. It's the first Xiaomi phone that comes with a dual front-facing, punch hole selfie camera.
Redmi K30 | Specs & Features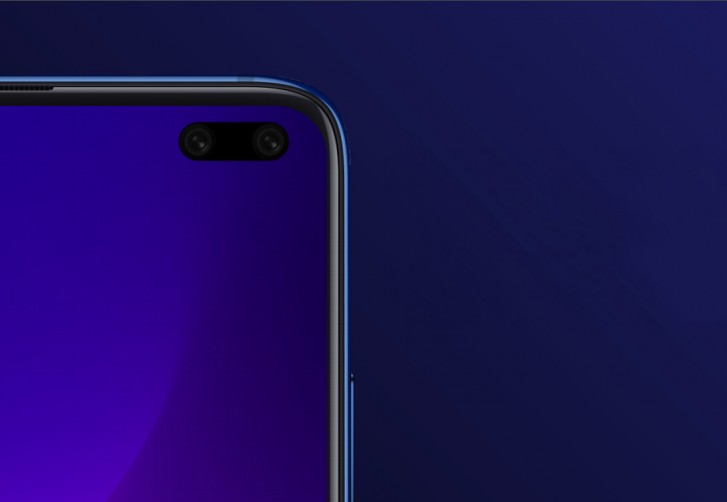 Weibing shared the device preview on his Weibo profile. And there seems to be a similar setup to the Samsung Galaxy S10+ with a dual front camera in the upper right corner. Now, if we are really speaking about the predecessor Redmi K20, the company had used an AMOLED panel and an in-display fingerprint scanner. As such, we're sincerely hoping that Xiaomi hopefully won't downgrade the K30 using an LCD panel.
Also, in the official post of Redmi K30, the smartphone will support both the NSA and SA for 5G when moving from 4G to next-generation wireless technology. Non-standalone (NSA) and standalone (SA) are two 5G tracks that digital network operators can determine. The very first 5G networks to release were NSA launches that concentrated on better mobile broadband. It aimed to provide greater data-bandwidth and robust connections. They kept in line with the 3GPP standard which mandates that early roll-outs of 5G networks and phones will be phased out via NSA. Implying that 5G networks will get assistance from existing 4G systems.
Price & Availability
As far as pricing is concerned, Weibing suggests that the K30 will not be the most affordable 5G smartphone. Nonetheless, the cost-savvy essence of the Redmi brand will still follow. As some evidence has shown, the phone will ship with the up and coming Qualcomm 7250 chipset which supports dual-mode 5G.
The post did not include any specific release date or additional specification. So, we've got to wait for the next leak or official confirmation for more information.
If you like the content, please subscribe and Follow us on our Facebook and Twitter accounts.