Sim Card Not Working on My Phone? Want to get fix it in an easy way? Read this tutorial carefully. Here you will get the most possible reasons and solutions.
The advancement of technology in the field of communications has reached substantial heights, but still, phone calls take the credit of being the most crucial feature of mobile phones. And to make or receive a call, "Sim Card" stands as the nucleus.
When there is a fault with the heart of the phone: the sim card, you'll no doubt feel cheesed off. The "Sim card not detected" condition seems like a red flag to the bull. Right?
It happens in new phones too! When this troublesome situation is with the newly-bought handset, even the bubble of the brand-new phone is taken over by fret and frowns!
Are you on the same boat? No worries! Here are some simple freakish ways to overcome this frustrating problem.
Here are 9 ways to fix the issue "Sim Card Not Working on My Phone":
QUICK FIX 1: Restart your phone:–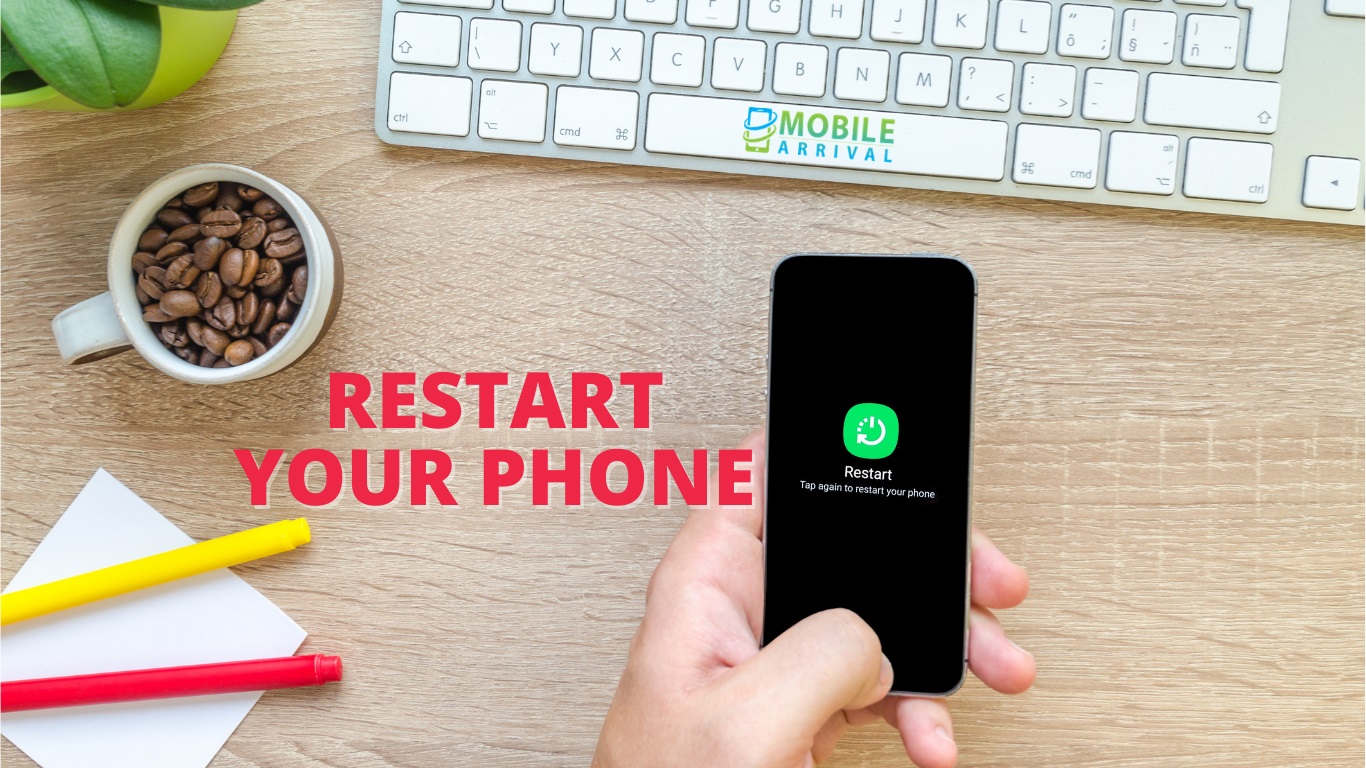 Sometimes, the issue of SIM cards not being detected simply ends when you restart your phone. Because it re-launches the Operating system, which in turn starts the handset effectively and searches for a network. It can be your solution too. Follow the quick steps below and enjoy seamless network services!
Press and hold the power button until a screen displays "REBOOT" or "RESTART" as an option.
Tap on the respective option of Reboot or Restart as per the model of your phone.
Now, Hold on to your horses until the phone starts again.
Positively, this will solve your problem. If not, scroll down some more. Some more remedies would surely fix this problem.
You May Like Also: Why Is My Phone Not Charging?
QUICK FIX 2: Switch on Airplane mode:-
This solution might sound out-of-the-box, but it is worth a try. Focus on the steps below and try it with hope!
Pull down the toggle screen and click on the airplane mode. In some devices, you need to pull it up. (If you are confused, you'll find it in the settings too.)
Keep it aside for 30 seconds or a minute.
And then, click and deactivate the airplane mode.
No hurry-burry, wait for at least a minute for the mobile to find out the network.
By doing so, the handset looks for the network more effectively and detects it!
QUICK FIX 3: Reinsert the sim accurately:-
If even the technical method of Airplane mode didn't work, don't despair. This may help sometimes. It may be your fault too!
Thrusting the sim card in the wrong direction can be the problem. Take the sim card out and insert it in the right direction. Take a look at the following tips while doing so:
If it is a handset with a battery, remove the battery too. Clean the space with a neat cloth or brush and set them again. Because in some cases, a sim slot filled with dirt serves as a hindrance too.
If your phone is with an in-built battery, handle the sim tray with care. Insert the provided pin in the pinhole with slight pressure until the sim tray sticks out. Place the sim in the accurate direction as carved in the tray. Your mighty physical strength is not needed here. Just push in back with slight force.
Restart your device again.
This can absolutely solve the problem if there was a fault in the sim slot or in the way of inserting.
QUICK FIX 4: Uninstall unsafe apps:-
If your handset is not a new one and it had been working absolutely fine some time ago, then, the flaw is surely in some recently downloaded third-party apps. Figure out recently installed apps and simply uninstall them. And then, restart again.
QUICK FIX 5: Clean and clear all caches to fix the "Sim Card Not Working on My Phone" issue:
Clearing android caches are a solution to most of the misbehaviors in android phones. And this has been proved as a helpful remedy for sim card error problems too. Observe the following steps and see if this magic works.
Go to "Storage Settings" in Settings.
Tap on the Internal Storage.
And, among the listed stuff, you'll find cached data.
Click on clear.
QUICK FIX 6: Select Your Network Operators Manually:
All the above doesn't seem to go well, then let's try something with network settings.
Go to "SIM Card Settings" or directly to "Mobile networks" or "Cellular Networks" through the search box.
Select "Network Operators."
And, Click on "search networks."
It will take just a moment to scan and hopefully, you will be connected to the network.
QUICK FIX 7: Opt for auto-connect:-
This step is similar and nearby to the previous one. The network mode option is made to equip you with the best network available out there. This is how 3G updates to 4G and so on. Now, proceed with the steps below:
Go to "Mobile Networks" or "Cellular Network" from the
Click on "Network Mode"
And tap on the most updated version, that is LTE/4G/3G (auto connect)
And no doubt, this enhances your network too. Has the SIM card been detected? Hopefully, It's a yes!
QUICK FIX 8: Test the Sim Card to fix "Sim Card Not Working on My Phone":
You can do this at first or last! Anyhow, this is a not-to-miss step. Use your other phone or borrow with your neighbor, but don't skip this if the problem still persists. Check if the SIM works fine with the other phone or not. If it doesn't, then follow the step below:
Contact your network provider and get to know if this SIM is activated or not. And indeed, they will help you in the further process.
If the sim works on another phone but not in yours, then the only solution left is to take it to its doctor.
Call Customer Service and report your problem.
If you find it to be an issue with a slot or phone, you can reach out to the phone service center and that can save you from numerous obstacles in the future.
QUICK FIX 9: Update or Get back to the factory version:
This can be magical too! To get an up-to-date operating system, here's the way:
Go to "Software Updates" in "Settings."
Click on "Download updates manually."
And even this doesn't help, try the other way round. Simply restore the phone back to the factory version. But before, ensure that you have a safe data backup!
Go to "Backup and Restore" in Settings.
And, tap on Factory reset.
Also, You May Need This: How to Reset Samsung Phones?
FINAL WORDS:
Hopefully, one out of these 9 would solve your problem. If not, you can take it to its doctor! Also, if this SIM card issue pops up after any physical damage to the phone, then, this might be a serious issue! No worries! There is a solution to a problem! Happy browsing:)