Here in this article, we present the 20 best Upcoming Smartphones 2021. The Covid 19-Coronavirus pandemic has become a catastrophe in both the smartphone and human realms. So, upcoming smartphones 2021 which are showcased in Mobile World. Congress canceled for the first time after it started in 2006.
We also heard that MWC also postponed the minimum to late June or July 2021. Other upcoming smartphones 2021 events are also being shelved, too.
But Covid 19-Corona Virus hasn't reached the smartphone industry as strongly as we thought it would. Not only did we see some thrilling launches this year. But there are, even more, to come: futuristic Upcoming Smartphones in 2021.
We're witnessing amazingly 5G networking begin to take hold; to become a basic feature across flagship devices and emerging with rising frequency in the mid-budget phone space.
Currently, we're getting screens featuring 144Hz refresh rates. This again is great news for playing games and watching videos. And camera phones are still stacked on megapixels and additional sensors, far beyond anything we've experienced before.
Upcoming Foldable smartphone models 2021 designs are now becoming affordable and much more durable, and battery technology is rapidly evolving. We've also seen app updates with the announcement of  Google Android 11 and Apple iOS 14.
Top 20 Upcoming Smartphones 2021:
You May Like Also: iPhone 11 Vs iPhone 12 Comparison
Mobile Arrival is always running with the speed of mobile evolution which is going so quickly. There will always be something ready and waiting. No longer have you spied on a new cell phone rolling up, there's the thrill of the next big thing.
2020 is almost past us. It's better to change our gaze in 2021. And the amazing new upcoming cell phones. That will most likely be in store for all of us. What's the upcoming smartphone going to come out in the next year 2021?
There are smartphones like Apple"s iPhones and SAMSUNG Galaxies that will definitely be revealed at some stage or another. Whereas others are shrouded in confusion and mystery.
Mobile Arrival is going to do our best to bring you a general overview. What's anticipated in terms of upcoming handset news releases. It's quite possible that the 2021 smartphones will have an actual under-screen primary camera. Bezels and notches are going to get thinner, but screen sizes are probably not going to expand too much further.
In this article, Mobile Arrival summarized all major upcoming smartphone models 2021 releases planned. To take place in early 2021 and mid-2021, including an overview. What additional features and hardware specs are or have been likely to be on devices.
Now, we're looking at the smartphones which haven't launched but still upcoming new mobile phones 2021. We're going to update this list on a continuous basis. With the mobile rumors that we consider are reliable and thrilling.
The List Of upcoming Smartphones 2021 Mobile Arrivals:
1. Apple iPhone 13
The iPhone 12 has just now launched. But now we're discovering that Apple may be working on the Touch ID feature on- display screen. Considering Apple's behavior. The development of the new iPhone would follow the very same style as the 12. But would it decrease the notch of the screen?
Although leaks and rumors become nothing unusual to the technology industry, getting details about unrecognized Apple devices is pretty uncommon. Apple does not seem to reveal as widely as Samsung's or Google's mobile phones. But we're collecting something important we heard about the upcoming iPhone 2021 models over now.
Launch dates and pricing for Apple iPhone 13
2020 was not a typical year due to the worldwide Covid-19 scenario. Rather, Apple announced the iPhone 12 series in 2020 month on October 13. changing the trend and trying to make it harder to predict when the iPhone 13 launch event would actually occur.
Assuming the trend returns to regular for 2021, the iPhone 13 launch event might occur on September 7. Of course, none has yet been confirmed, neither will it be before, at last, the ending of August 2021. In terms of price, we'd anticipate the iPhone 13 series to begin around a similar range or a little higher than the iPhone 12.
Design of iPhone 13
The Apple iPhone 12 variants have a revamped look, providing more square ends than the iPhone 4 and 5. It is also probable that the iPhone 13 versions would stick to this concept as a two-year redesign design will be rare.
People expect to see a minimized notch at just the top of the display of the 2021 versions. However, or better yet, not at all. Earlier, a patent was submitted for a notch-less handset, but the way Face ID can be accommodated stays a mystery.
Display of iPhone 13
There have been rumors of an adjustable refresh rate for iPhone 12 devices with a 120Hz refresh rate which might decrease to 60Hz if required. although this never happened. So, maybe it'll be something we'll see on the 2021 versions.
The iPhone 12 product line comes with a 5.4-inch version, two 6.1-inch versions, and a 6.7-inch version. As its screen sizes shift for 2020, we'd assume they're going to remain the same as for 2021. But you just never guess.
Some rumors have also indicated in-display fingerprint scanners for iPhone 12 devices. Since this never happened, maybe it's something the iPhone 13 versions will be looking to add next to the Facial Recognition ID.
Cameras of iPhone 13
There seem to be officially no reports concerning iPhone 13 devices. But we believe that Apple will continue to provide a better camera system on iPhone 13 Pro variants. We hope to see the regular iPhone 13 Pro and iPhone 13 Pro Max deliver the same Camera setup again.
iPhone 13 Rumors:
An article released on 18 October 2020 by BGR indicates that a leaker said that "The iPhone 13 could get the FingerPrint Touch ID under the display accompanying the Face ID recognition".
A video on 26 August 2020 attempting to claim to demonstrate the iPhone 12 Max screen has leaked. The video tends to validate high-fresh rate configurations for Pro as well as Pro Max. With both the iPhone 12 Pro Max not providing this. It could be a capability we'll see on the iPhone 13 Pro versions.
2. Apple iPhone SE Plus-2021
Apple's latest iPhone SE went on the market earlier in April. And it was always planned to come next to the Plus edition. But if you assume that would be inevitable, don't stop your breath; everyone would be awaiting throughout the second quarter of 2021.
This isn't just a bigger edition of the iPhone SE, you know. Renowned Apple leaker Ming-Chi Kuo indicates. That the iPhone SE Plus will have either a 5.5 or 6.1-in screen and most significantly. Will have a full-sized view display design much like the iPhone 11 series. It might also have a Fingerprint Touch ID installed into the power key.
3. Xiaomi Mi Mix 4-2021
It disrupted the momentum of the Mi Mix collection by pivoting to the Mi Mix Alpha Design Wrap-around Screen Unit. But we're still waiting for the real Mi Mix 4 anytime upcoming Xiaomi mix smartphone models 2021.
We do not even know anything about what to hope for from the smartphone yet. However, since Xiaomi typically uses the Mi Mix series to try her wilder technology out. We're anticipating either the wrap-around display to arrive on the 4th or Xiaomi to unleash her next actual foldable smartphone.
4. Xiaomi Flip Smartphones
Xiaomi has demonstrated a range of folding designs in the old days. And now there's speculation that the company is searching for Samsung Screen source component parts. It is suspected that Xiaomi is involved in developing a folding smartphone close to the Samsung Galaxy Z Flip. Many codes have also been detected in MIUI trying to hint at a potential folding smartphone.
5. Google Pixel 5a-2021
Pixel 'a' smartphones are still budget-friendly take on high-end flagship phones that come slightly later. So, we're hoping to expect Pixel 5a to appear any time next year-most probably in the upcoming summer of 2021.
We don't hear anything over what to anticipate from the 5a when it does. However, the 5G support is provided at this stage. A refresh rate of 90Hz is also possible. Including an improved chipset-and-wishful a thought update, even water resistance, and perhaps wireless charging.
6. Latest BlackBerry SmartPhone-2021
Don't be shocked, by hearing that BlackBerry is back in the game from the dead again. In August, the U.S. company Onward Mobility acquired the BlackBerry brand. It's onfirmed that it will be planning on launching the latest BlackBerry smartphone in the early quarter of 2021.
As per the to Onward Mobility, the current BlackBerry would have 5G network capability and a traditional keyboard. These are perhaps the only two hints of specifications that we've got apart from the Android smartphone. Aas well as the official statement is just about the partnership's life rather than anything else.
7. OnePlus 9 & 9 pro-2021
Much as Samsung devices, OnePlus is often speculated to be putting its new flagship devices out a slight early. Switching from its normal May or June date to April 2021 date for OnePlus 9 and 9 Pro.
Guess that the majority of what we've seen in OnePlus 8T is out there. Especially the 120Hz touchscreen display and 65W quick charging along with updates to the Snapdragon 888 Chipset. A better camera sensor, and possibly the inclusion of wireless charging to the base model.
On that point, we're not certain to choose whether or not to assume a 9 Pro. There has been no 8T Pro. But that might only indicate that OnePlus is lowering its 'Pro' versions down to yearly events.
8. Samsung Galaxy Z Fold E
There have already been a few lines of a rumor that say that Samsung is aiming at more inexpensive folding mobile devices. The Galaxy Z Fold E is what we could get. There's talk of a Fold variant with a relatively small exterior monitor like the Z Flip. Intended to sell a lot cheaper-with the $1100 proposed. Will this be an affordable upcoming Samsung folding smartphone 2021 models?
9. Microsoft Surface Duo 2
It really was a much-awaited smartphone from Microsoft. And we've been waiting for a Microsoft Foldable mobile for a couple of years. The phone had been in speculation for too long. Not even a specific exact term had been delivered by the Company itself since Q4 of 2019, whenever a smartphone named the Microsoft Surface Duo was revealed. So, actually, in 2020 August, it goes to pre-orders for around $1,500, so this is crazy.
It has a 5.6-inch AMOLED screen 1800* 1350 and as far as measurements are particularly bothered; 8.1 inches implemented. The smartphone was launched with a Snapdragon 855 6GB RAM chipset. There's also an 11MP camera out of the package.
And even the overall specs seem pretty decent, but now it's an era for the Microsoft Surface Duo 2. As well as Microsoft's Duo 2 expectations are high again. In terms of specifications and pricing, there's nothing obvious about the handset yet but I honestly don't want to see the shit fat-bezel style again in their upcoming smartphone 2021. The $1,500 asking price is way too big for any computer like this but if you're able to spend that much it should be out of the universe.
10. LG Velvet 2 – Upcoming Smartphones 2021
They scheduled to introduce an upgrade to Velvet-Velvet 2. It is planned that during March 2021 the new Snapdragon 700 class hardware will be revealed at the Qualcomm Snapdragon Conference. Nothing else is specified about the smartphone, but we're expecting it to be a gradual upgrade.
11. Samsung Galaxy Z Flip 2-2021
It's something yet a given that the new Galaxy Flip 2 is on the way-a a true successor to the half-step update of the Z Flipped 5G. We're hoping to have it any period in the early portion of the upcoming year 2021.
Although we had expected that it would be launched along with the S21 series during January, reporters indicated that it's no more probable to be pushed until spring or perhaps even summer, so there's a little longer to hold.
When this occurs, hopes are for a huge different screen and a larger battery. And then almost definitely a move to the new Qualcomm Snapdragon Chipset.
12. Nokia 10 – Upcoming Smartphones 2021
The missed corporation called Nokia is planning to launch its latest handset, which can be called Nokia 10. We all remember the story of Microsoft's downfall, but they've been working tough to come back to the mobile market for a few years. Often it seems like they're out, but after that, it's all bare.
They've recently introduced a lot of decent smartphones, but they haven't been that popular on the market. But according to the reports, Nokia is planning something major for 2021. where its new smartphone Nokia 10 will be launched. Yes, Nokia 10 is supposed to last too long, but it never did. However, if they were rumored to think that they were arriving in 2021 with a powerful flagship smartphone and a camera-centric mobile device.
It is supposed to be packed with 5G technologies and backed by PureView technology because of its cameras. Rest stuff isn't a straightforward year, but I'll update it here until I get some more details about the upcoming Nokia cellphone 2021.
13. Google Pixel 6-2021
Usually launches the latest Pixel flagship each fall. So, it is likely that the upcoming Pixel 6 will be launched any time in the fall of 2021.
We do not really know anything on what to foresee from the smartphone yet but a 120Hz refresh rate leap seems possible. And it's also definitely time for Google to update its key camera sensor-unaltered for a couple of years now to ensure it tries to cling to its photography championship.
14. Huawei Mate X2 – 2021
Huawei's latest generation folding smartphone. They said to have the code name Teton and will switch from the configuration of the original version Mate X with an external display to one with an internal display. Not much has been said regarding this handset. However, we may see it pop up in October 2021.
15. Moto G10 – Upcoming Smartphones 2021
The Moto G lineup may be the cheapest model of the product, but it doesn't mean they're not the smartphones to be thrilled about.
It's impossible to guess when the latest version of Moto G will come, so the usual timeline is out of the window. since Motorola increased the development from the G8 to the G9 phones category in 2020, thus minimizing the counting to the complete in the US and some other countries.
Even, around the very next quarter of 2021, we intend to get the first Moto G10 models at any moment. With all the G10 Play or G10 Power scheduled to arrive first from the G10, G10 Pro, and potentially so much to arrive soon.
As usual, we're going to see inexpensive processors, basic sensors, and big batteries, with a tidy, stocky Android platform across the board – with 5G sneaking into a couple of the primer versions, as well.
16. Samsung Galaxy S21 & S21+
With an embedded camera accommodation in the upper corner of the backside, Samsung's Galaxy S21 could take Samsung in a fractionally reasonably priced position. A 6.2-inch flat screen will decorate the S21 and we're guessing that a larger S21+ would be introduced next to it. Rumors are recommending the upcoming release of January 2021.
17. Samsung Galaxy S21 Ultra
Samsung's next-generation smartphones are now witnessing a variety of leaks. We're expecting a launch in February 2021, we're anticipating the Ultra to hold the huge battery and the huge megapixel sensors, and we're predicting the next-generation 5nm processors from Exynos. A concept with a large rear camera housing has just leaked, revealing a complete young design.
18. Samsung Oxygen Ultra-2021
The Samsung Galaxy O2 is scheduled to be released on 23 December 2020 and the company will soon be launching a mobile phone in India. Owing to the present state of the disease, a grand unveiling event is not possible so that the organization can release a smartphone in a virtual event.
As per the newest sources, the company will postpone the release date of its Samsung Note 20, which could also postpone the launch of the upcoming Galaxy Oxygen smartphone 2021.
Samsung is still working really hard on its flagship mobile, using state-of-the-art technologies in both its flagship smartphones and a great mix of potential hardware and software confirmation.
The Oxygen Prototype Phone has a 6.8-inch QHD super AMOLED screen including a gorilla glass shield. This Samsung Oxygen Ultra is fuelled by a snapdragon 865 chipset coupled with up to 16GB of RAM.
The Galaxy Oxygen Ultra arrives in 3 RAM and storage versions, the standard version has 8GB of RAM loaded with 256GB of storage, whereas the other version has 12GB of RAM loaded with 512GB of internal disk space.
In fact, the high-end variant has 16GB of RAM and 512GB of onboard phone space. This smartphone runs on Samsung's 2.1 Android-based UI version 11.
19. Huawei P50 – Upcoming Smartphones 2021
We had the Mate 40 smartphones, and next up from Huawei is the P50 line, scheduled to be released in March 2021 if the organization follows the normal release schedule.
Predict to see three mobile devices, P50 Pro, including P50 Pro Plus-with costs rising up and down for the highest one.
They're expected to be powered by the Kirin 9000 chipset used on Mate 40 devices, and they're probably to inherit a few of the camera capabilities of those smartphones as well.
They may also be the earliest Huawei smartphones to use 120Hz screens, but most of the reports are still just 90Hz.
20. Nokia 7.3-5G – Upcoming Smartphones 2021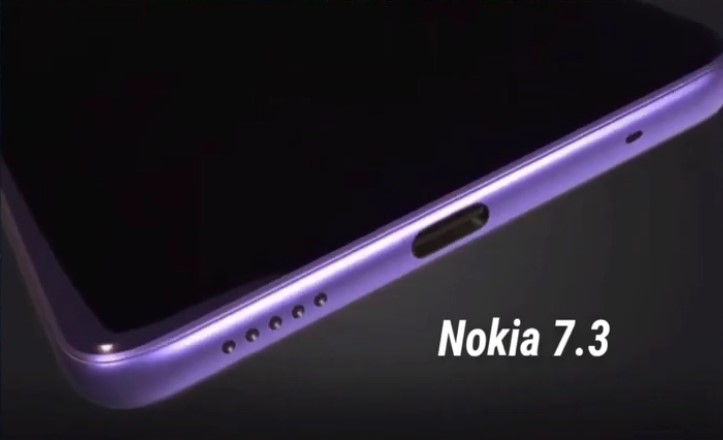 The Nokia is planning to bring another inexpensive 5G handset to its range and it's rumored that this smartphone will be using the latest Qualcomm Snapdragon 690 5G chipset or MediaTek Density.
It has stated that it is operating on a more inexpensive 5G platform and that there will be applications on this latest Qualcomm technology in the upcoming future.
Conclusion:
The Mobile Arrival team did huge research on the web to bring out all leaks and rumors of the upcoming smartphone 2021.
We tried our best and found out all major smartphone brands' upcoming smartphone-like Apple, SAMSUNG, Motorola, One Plus, Xiaomi, Google, Huawei, and other companies' phones, too.
Hope you like our upcoming mobile phone list. To share your thoughts about the upcoming handset use the comment section.
Upcoming Smartphones 2021 FAQs:
What Futuristic phones are coming out in 2021?
I strongly believe that will be Samsung Galaxy Z Fold E or SAMSUNG's upcoming folding next-gen devices.
What will be the new iPhone in 2021?
Obviously, it will be an iPhone 13 series as every guess. But I badly want to display improvement and get rid of the ugly notch.
Is Nokia coming to the smartphone industry race?
Hope so, now they are under another organization. They give some leaks that Nokia will be back in action in 2021
What defines the latest smartphone in 2021?
A smartphone that executes many of a computer's features usually with a Super AMOLED touchscreen interface with high protection glass, access to the world wide web, and an operating system that can run downloadable applications and powerful games.
What are the super benefits of smartphones?
A smartphone is a mobile device that helps you to do even more than post texts and emails and access the internet. Like a computer, smartphones can access the Internet and worldwide programs. Smartphones use a multitouch touch interface to encourage users to interact with family members and friends.
Upcoming Smartphones 2021 Video Reviews: